🤖 Tuesday Tech –  Affiliate Video Course 
Dear Posse!
Its I Feel God Brown and we have our Tuesday Tech email. In today's email we wanted to access a concise training on Affiliate Success.
If you enjoy these posts and emails, please let me know!
Here are some goodies that I hope will help you, but most importantly remember You don't walk away from a gift like Jesus!
    1st ,  Affiliate Cash Monster Video Course
    2nd,  How To Create Online Graphics     
    3nd,  Create a FREE Chatbot
" Without ambition, one starts nothing. Without work, one finishes nothing. The prize will not be sent to you. You have to win it."
    —  Ralph Waldo Emerson 

**************************************************************************************
Today's Feature Video Course: 75% OFF – Limited Time
Affiliate Cash Monster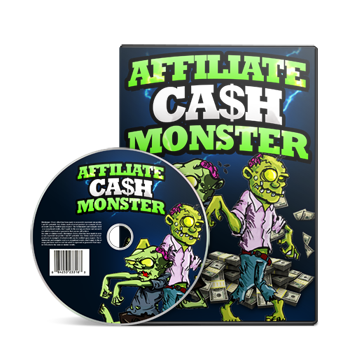 Did you know that Affiliate Marketing is the easiest and fastest method of generating income online?
Discover How You Can Work Smarter And Greatly Increase Your Affiliate Commissions… While Easily Outselling ALL Your Competition! 75% OFF  – https://ifggo.pro/affiliate-cash
Learn How To Be A Super Affiliate
https://ifggo.pro/affiliate-cash
**************************************************************************************
LIMITED TIME SPECIAL Get a free RENT MY BRAIN 1 on 1 conference call with me. 

If you can't grow your business or ministry, define your market in detail, or earn income you need online, then you need to LET ME HELP. Reserve a FREE 30 Rent My Brain session. I'll help you to see how to UPSCALE!
Lets UPSCALE your business or ministry! It costs you nothing to talk with me for 30 minutes and discover ways I think you can be more effective using outreach and technology.
Click this link to schedule your call. LETS GO!
https://calendly.com/ifeelgod/free-one-on-one-conference
—
Group Promo
—
************************* SPONSOR **********************************************
Create online graphics in a snap
Whip up graphics for social media, ads, blogs, and more – even if you're not a graphic designer.
Snappa is the best tool I've used to create images for blog posts & Facebook ads. In 5 minutes I can do what used to take me hours to do or pay designers to do.
No learning curve. Use Snappa like a pro without watching long video tutorials, reading how-to posts, or being a graphic designer.
How to Create a FREE Chatbot!
NO MARKETING CHANNEL COMPARES TO MESSENGER!!! Build your business or ministry automatically.
Facebook Messenger Marketing with MobileMonkey is a must for Facebook advertisers. Marketers at companies of all sizes can leverage the cutting-edge technology of chat-blasting and chatbots.

But here's the real secret. MobileMonkey makes it easy. And it's free.
http://christianstimulus.com/index.php/mobilemonkey2/
**************************************************************************************
All-in-one Marketing Toolkit  … Free Trial
Simplify your marketing routine and grow your online business. Optimize from every angle! Audit your site to correct meta information and make your content unique. Get backlink ideas and other recommendations. Research keywords and borrow them from competitors. Track positions on daily basis and find out competitors, who rank with your keywords.
SEMrush not only helps you perform day-to-day tasks, but also provides in-depth analysis that is very clear and can be easily incorporated into your digital marketing strategy and significantly improve your performance.
********************************
How To Build a High-Converting Sales Funnel
Learn how to build an insanely profitable high converting sales marketing funnel with Russell Brunson the founder of ClickFunnels himself.
If you are not sure what Click Funnels is its the #1 ECommerce website software that allows you to sell anything to anyone online to simply set up with a few clicks.
********************************
Luxury Pen – Stunning Rollerball Pen – Brass & Black Lacquer Roller Ball Executive Pen Finished in 24K Gold,
★ ENJOY THE FEEL OF A TRUE LUXURY PEN IN YOUR HAND – Stunning luxury rollerball pen by Scriveiner. Brass with jet-black lacquer finished in 24 karat gold. Premium quality and understated luxury from a boutique British brand.
★ TRANSCRIBE YOUR THOUGHTS EFFORTLESSLY – We use the Schmidt liquid ink system from Germany which allows your pen to glide smoothly across any type of paper. This combines the ink feel of a fountain pen with the convenience of a ballpoint and gives a superior writing action to gel ink pens. Perfectly weighted and balanced for your writing comfort – this is a luxury pen designed for those who love to write every day.
SAVE 50%
https://amzn.to/2naxW2t
**************************************************************************************
Scripture Thought
Nothing but the Blood
" You yourselves are a case study of what he does. At one time you all had your backs turned to God, thinking rebellious thoughts of him, giving him trouble every chance you got. But now, by giving himself completely at the Cross, actually dying for you, Christ brought you over to God's side and put your lives together, whole and holy in his presence. You don't walk away from a gift like that!"  Colossians 1:22   (MSG)

Have you ever asked yourself, "Why can't we all get along?" I have, especially at family gatherings. But I also know that alienation from God and people comes naturally. This is our bent. When we are born, we are facing a barrier that separates us from God.

Our sin builds insurmountable walls between us and God and other people. What Jesus, the Lamb of God, purchased for us on the cross was reconciliation with the Almighty God. If it were not for Christ's blood shed on my behalf, my sin would have made any relationship with God impossible. Reconciliation with God makes it possible for us to replicate reconciliation in our earthly relationships by laying down our lives for others. "Greater love has no one than this, that he lay down his life for his friends" (John 15:13).
Saving faith is the gift of God! Nothing but Christ's blood could have torn down the barrier of sin and death between people and God. For believers, the next step is to tear down the barrier between us and others and then model the truth of the gospel.
  Michael D. Inman
**************************************************************************************
How To Hear The Voice Of God – 8 Ways God Speaks To People Today
Get answers that will lead to God's peace, provision, and power surrounding
your life.

Hearing The Voice of God takes you step by step into understanding how God communicates with men and women TODAY. There are 8 ways the Bible teaches and this book goes through each.

Don't miss this information it can change your life FOREVER.
**************************************************************************************
Well that's all for today! But I do need your help. Can YOU send me any questions or problems you are having concerning business OR ministry (local or online)?
If you no longer wish to receive these notifications, updates, freebies & special offers then please use the unsubscribe link at the bottom of this email. Either way, thank you for letting me be a part of your online life.
I want to bring value to you as part of the POSSE! Let me know if these are helping you.

I believe in YOU!
Remember – Show up – Be Awesome – Bless Others
In Him,
JMb <><
Bishop James I Feel God Brown
The Internets Favorite Pastor
Visit My Blog http://www.ifeelgod.org –
http://christianstimulus.com – Christian Business
http://www.1000churches.org – Kingdom Ministry
Get a free UPSCALE conference call with me.
Schedule your time here https://calendly.com/ifeelgod/free-one-on-one-conference
Subscribe on Youtube
p.s. Please forward this email to online entrepreneurs (coaches, pastors, consultants, trainers, designers, speakers, etc.) who want to learn to create and grow their online business.
​















Note: This email is never sent without permission.

If a friend forwarded this email to you and you'd like to
subscribe (it's free), you can by visiting:
http://christianstimulus.com/WWA



Material Disclosure:

In accordance with the recent FTC guidelines I have to inform you that some of the links inside this email or the links on pages this email refers you to, may be affiliate links.
My opinion is not for sale, but in some cases on products I already like, I receive compensation for links in my articles through affiliate arrangements. So, I may be an affiliate of some of the links here. That means I receive a commission if you purchase something after clicking on my link.
I only recommend products I love or people I totally trust. You never pay more, and sometimes I'm able to negotiate special discounts and bonuses. However, you should always do your own research and due diligence.