?‍♀️? Friday Freebies – How To Build a High-Converting Sales Funnel
Dear Posse!
Its I Feel God Brown and we have our Friday Freebies email. In today's email I wanted to remind you to Reserve a  …….  AND advance signup for the One Funnel Away Challenge that changed our business COMPLETELY
If you enjoy these posts and emails, please let me know!
Here are some goodies that I hope will help you, but most importantly remember … We couldn't be more sure of what we saw and heard—God's glory, God's voice!
    1st , Find The Perfect Freelance Services
    2nd, Watch 800+ Live TV channels on your PC    
    3nd, How To Build a High-Converting Sales Funnel 
"Words can inspire, thoughts can provoke, but only action truly brings you closer to your dreams."
    — Brad Sugars 

**************************************************************************************
Feature FREE VIDEO Training

How To Build a High-Converting Sales Funnel
Learn how to build an insanely profitable high converting sales marketing funnel with Russell Brunson the founder of ClickFunnels himself.
If you are not sure what Click Funnels is its the #1 ECommerce website software that allows you to sell anything to anyone online to simply set up with a few clicks.
**************************************************************************************
LIMITED TIME SPECIAL Get a free RENT MY BRAIN 1 on 1 conference call with me. 

If you can't grow your business or ministry, define your market in detail, or earn income you need online, then you need to LET ME HELP. Reserve a FREE 30 Rent My Brain session. I'll help you to see how to UPSCALE!
Lets UPSCALE your business or ministry! It costs you nothing to talk with me for 30 minutes and discover ways I think you can be more effective using outreach and technology.
Click this link to schedule your call. LETS GO!
https://calendly.com/ifeelgod/free-one-on-one-conference
—
Group Promo
—
Watch 800+ Live TV channels on your PC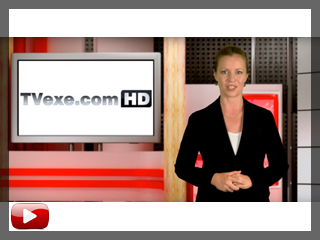 TVexe TV HD is an award winning (2005-2019) freeware for Windows® Current Version: TVexe TV HD. Now you can watch over [800+] live worldwide TV channels on your PC. TVexe TV HD is an extremely easy to use application and anyone can find their stations on TVexe. News, Music, Educational, Sports, Art, Kids, Movies & Entertainment channels are sorted in a very easy to find way, together with TV in English, Spanish, German, French, Portuguese, Turkish & Arabic sections.
************************* SPONSOR **********************************************
Find The Perfect Freelance Services For Your Business
Get Work Done Faster On Fiverr, With Confidence
Payment Protection, Guaranteed
Payment is released to the freelancer once you're pleased and approve the work you get.

Know The Price Upfront
Find any service within minutes and know exactly what you'll pay. No hourly rates, just a fixed price.

We're Here For You 24/7
Fiverr is here for you, anything from answering any questions to resolving any issues, at any time.
Start building today:
**************************************************************************************
The Next 'ONE FUNNEL AWAY' Challenge Starts On Sep 30th…
I Want To Invite You To Join The 'One Funnel Away' Challenge And Change Your Business Forever! This helped our business more than any other training
Your Challenge Kit Will Have Everything You Need For Success During Your 30 Days.
Are you just getting started, and have NO IDEA where to start?
Are you in a dead end job that you hate, and you want to start your own business or start working from home?
Do you have a company that's been successful, but for some reason you're feeling stuck?
Are you trying to figure out a way to reach more people, or have a bigger impact on the world?
When you join the "One Funnel Away" challenge today, Russel is going to ship you a kit with the 550 page '30 Days' book, the One Funnel Away workbook, the OFA MP3 Player with pre-loaded funnel training and more!
Join The Challenge Now For A One-Time Discounted Payment

********** BOOK ************
LOWEST PRICE EVER: Click Millionaires: Work Less, Live More with an Internet Business You Love 
The rules have changed. The American Dream is no longer the corner office.It's a successful business you can run from your home office, the beach, or wherever you desire. It's work you love that still allows you the freedom and income to live the life you truly want.
Sound like a tall order? Well, thanks to the Internet, anyone can launch a business with little or no start-up capital or technical expertise. And in Click Millionaires, e-commerce expert Scott Fox teaches weary corporate warriors and aspiring entrepreneurs how to trade the 9-5 job they hate for an online business they love.
The book explains how to combine outsourcing, software, and automated online marketing to build recurring revenues, all while working less and making fewer of the lifestyle compromises that corporate success requires.
********************************
**************************************************************************************
Scripture Thought
NOT A STAR
"We couldn't be more sure of what we saw and heard—God's glory, God's voice. The prophetic Word was confirmed to us. You'll do well to keep focusing on it. It's the one light you have in a dark time as you wait for daybreak and the rising of the Morning Star in your hearts. The main thing to keep in mind here is that no prophecy of Scripture is a matter of private opinion. And why? Because it's not something concocted in the human heart. Prophecy resulted when the Holy Spirit prompted men and women to speak God's Word. " 2 Peter 1:19-21 (MSG)

Back in my childhood days, the radio program Superman was introduced with the dramatic declaration, "Look! Up in the sky! It's a bird! No, it's a plane! No! It's Superman!"
The words star and satellite are often used as synonyms. They are not the same. I just observed the International Space Station glide silently across the sky. It appeared as the brightest star in the early morning darkness, but I knew it was a satellite.
The difference between a star and satellite is that the star produces its own light while a satellite merely reflects the light from a star. Many people try to be the star of their own life. They will always fail since God alone is the Light!
The next time you feel a little self important, just remember that you are not, nor will you ever be, a star. God calls us to be spiritual satellites to reflect His glory to a dark world.
Blessings dear hearts! May God richly bless you as you bless others by your words and actions!
Pastor Cecil A. Thompson
**************************************************************************************
**************************************************************************************
Well that's all for today! But I do need your help. Can YOU send me any questions or problems you are having concerning business OR ministry (local or online)?
If you no longer wish to receive these notifications, updates, freebies & special offers then please use the unsubscribe link at the bottom of this email. Either way, thank you for letting me be a part of your online life.
I want to bring value to you as part of the POSSE! Let me know if these are helping you.

I believe in YOU!
Remember – Show up – Be Awesome – Bless Others
In Him,
JMb <><
Bishop James I Feel God Brown
The Internets Favorite Pastor
Visit My Blog http://www.ifeelgod.org –
http://christianstimulus.com – Christian Business
http://www.1000churches.org – Kingdom Ministry
Get a free UPSCALE conference call with me.
Schedule your time here https://calendly.com/ifeelgod/free-one-on-one-conference
Subscribe on Youtube
p.s. Please forward this email to online entrepreneurs (coaches, pastors, consultants, trainers, designers, speakers, etc.) who want to learn to create and grow their online business.
​















Note: This email is never sent without permission.

If a friend forwarded this email to you and you'd like to
subscribe (it's free), you can by visiting:
http://christianstimulus.com/WWA



Material Disclosure:

In accordance with the recent FTC guidelines I have to inform you that some of the links inside this email or the links on pages this email refers you to, may be affiliate links.
My opinion is not for sale, but in some cases on products I already like, I receive compensation for links in my articles through affiliate arrangements. So, I may be an affiliate of some of the links here. That means I receive a commission if you purchase something after clicking on my link.
I only recommend products I love or people I totally trust. You never pay more, and sometimes I'm able to negotiate special discounts and bonuses. However, you should always do your own research and due diligence.