Dear Posse!
Its I Feel God Brown and we have our Friday Freebies email. Today's email offers ……
If you enjoy these posts and emails, please let me know!
Here are some goodies that I hope will help you, but most importantly remember !
1st , Free resource of 100k diverse faces
2nd, Site Building Simplified
3nd, Free Book: No More Negative Thinking
" People Who Are Crazy Enough To Think They Can Change The World, Are The Ones Who Do. "
— Rob Siltanen

**************************************************************************************
Feature
Free resource of 100k diverse faces generated by AI.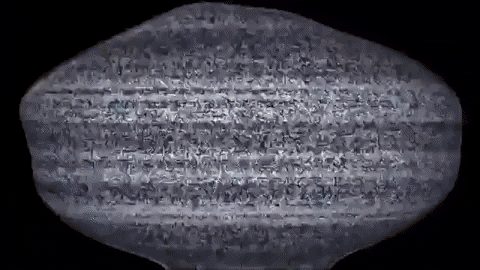 Free resource of 100k diverse faces generated by AI.

We have put together a free resource of 100k faces for you to use however you wish. But these aren't just normal faces. These images were produced completely by our artificial intelligence — none of these people are real!

Everything is free to use as long as you include link attribution back to https://generated.photos, so that more people can find us.
**************************************************************************************
LIMITED TIME SPECIAL Get a free RENT MY BRAIN 1 on 1 conference call with me.

If you can't grow your business or ministry, define your market in detail, or earn income you need online, then you need to LET ME HELP. Reserve a FREE 30 Rent My Brain session. I'll help you to see how to UPSCALE!
Lets UPSCALE your business or ministry! It costs you nothing to talk with me for 30 minutes and discover ways I think you can be more effective using outreach and technology.
Click this link to schedule your call. LETS GO!
https://calendly.com/ifeelgod/free-one-on-one-conference
—
Group Promo
************************* SPONSOR **********************************************
The Easy Way To Make Screen & Camera Videos
Camtasia is my go to tool for making youtube and facebook training videos. This is the BEST TOOL on the market!!
Camtasia 2019 makes it simple to record and create professional-looking videos on Windows and Mac. Easily make tutorials, demos, training videos, and more.
With Camtasia, you'll be able to…
Start Fast – Camtasia is quick to learn. You don't need a big budget or fancy video editing skills. Simply record your screen and add a few effects.
Feel Confident – Whether you have experience or this is your first time making a video, we'll give you everything you need to make a high-quality video.
Engage Viewers – Create content your viewers actually watch. A video will give you more interaction and help your audience to learn more than with text alone.
Act fast! Get 25% off a single-user Camtasia license when you buy NOW!
https://techsmith.z6rjha.net/c/1814328/481530/5161
ANATOMY OF A COMEBACK: SEVEN STEPS TO RESTORATION WITH GOD
ANATOMY OF A COMEBACK: SEVEN STEPS TO RESTORATION WITH GOD examines how to recover from a failure. Many people fail in some area of their lives. This work outlines the biblical steps that King David used to recover from a major moral and leadership failure. The key thing is that he did recover and so can you.
**************************************************************************************
**********FREE BOOK ************
No More Negative Thinking
Wouldn't it be nice to be able to have such control over your emotions that you could be happy practically all of the time? Well, it's actually possible, and this book describes multiple different ways that you can "train your brain" to be happy and positive all the time, regardless of your current circumstances. Happiness is available to all of us, but for many of us it is buried under many layers of negative thoughts.
No More Negative Thinking: How to Be Positive, Happy, and Optimistic All the Time will show you how to eliminate your negative thoughts and replace them with positive ones that bring you happiness and peace of mind.
********************************
WordPress Site Building Simplified – SAVE NOW!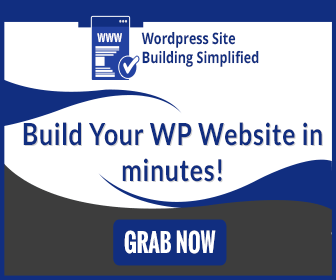 Your Business Website is the most important online marketplace where customers explore, learn and take vital decisions about buying a product or service. 97% of consumers search for a business online before making a purchase!
Keeping this in mind, let me take you by the hand and show you LIVE how to create a stunning WordPress website today with WordPress Site Building Simplified Video Series.
Save $20
http://christianstimulus.com/c/easywordpress
**************************************************************************************
Scripture Thought
Integral Faithfulness
"After a long absence, the master of those three servants came back and settled up with them. The one given five thousand dollars showed him how he had doubled his investment. His master commended him: 'Good work! You did your job well. From now on be my partner.'" Matthew 25:19-21 (MSG)

It is good to be in the presence of the Lord. To hear His voice and His counsels, to feel His care and protection, to walk in His way, that is the best thing that can happen in our lives. We are children of God, we have had our sins forgiven, we receive the promise of a home in Heaven, to have all our needs supplied, to count on His company in in any situation or circumstance. What a great blessing it is to have Jesus in our heart.

Why should we be faithful only part of our time? Why do we seek pleasure in other places, if the Lord fills us with joy always? To be faithful does not mean total holiness without sin. This could never happen. We are sinners and He knows this. But. even with our defects, He hugs us and says, "Do not fear I am at your side."

If we want great blessings and to be victorious in all our battles, seeking conquests, we must place ourselves faithfully before our Lord and then we can hear Him say every time, "You were faithful in a little, I will make you ruler over many things."
**************************************************************************************
**************************************************************************************
Well that's all for today! But I do need your help. Can YOU send me any questions or problems you are having concerning business OR ministry (local or online)?
If you no longer wish to receive these notifications, updates, freebies & special offers then please use the unsubscribe link at the bottom of this email. Either way, thank you for letting me be a part of your online life.
I want to bring value to you as part of the POSSE! Let me know if these are helping you.

I believe in YOU!
Remember – Show up – Be Awesome – Bless Others
In Him,
JMb <><
Bishop James I Feel God Brown
The Internets Favorite Pastor
Visit My Blog http://www.ifeelgod.org –
http://christianstimulus.com – Christian Business
http://www.1000churches.org – Kingdom Ministry
Get a free UPSCALE conference call with me.
Schedule your time here https://calendly.com/ifeelgod/free-one-on-one-conference
Subscribe on Youtube
p.s. Please forward this email to online entrepreneurs (coaches, pastors, consultants, trainers, designers, speakers, etc.) who want to learn to create and grow their online business.
​















Note: This email is never sent without permission.

If a friend forwarded this email to you and you'd like to
subscribe (it's free), you can by visiting:
http://christianstimulus.com/WWA



Material Disclosure:

In accordance with the recent FTC guidelines I have to inform you that some of the links inside this email or the links on pages this email refers you to, may be affiliate links.
My opinion is not for sale, but in some cases on products I already like, I receive compensation for links in my articles through affiliate arrangements. So, I may be an affiliate of some of the links here. That means I receive a commission if you purchase something after clicking on my link.
I only recommend products I love or people I totally trust. You never pay more, and sometimes I'm able to negotiate special discounts and bonuses. However, you should always do your own research and due diligence.