😎 Thursday Training – The Easy Way To Make Screen & Camera Videos
Dear Posse!
Its I Feel God Brown and we have our Thursday Training email. Today's email offers ……
If you enjoy these posts and emails, please let me know!
Here are some goodies that I hope will help you, but most importantly remember Love other people as well as you do yourself !
    1st ,   Introducing Descript Podcast Studio & Overdub!
    2nd,  Create online graphics in a snap   
    3nd,  WordPress Site Building Simplified  

" Don't Let Yesterday Take Up Too Much Of Today.  "
    —  Will Rogers   
**************************************************************************************
Feature
Create online graphics in a snap


Whip up graphics for social media, ads, blogs, and more – even if you're not a graphic designer. Snappa saves you time every step of the way.
Don't start from scratch or stare at a blank screen ever again. Choose from thousands of pre-made templates that look professional and earn you more attention, clicks, and customers.
Get access to 1,000,000+ free, high-resolution, and totally not cheesy stock photos. You don't need to scour multiple stock libraries, worry about usage rights, or pay for the best background images anymore.
**************************************************************************************
LIMITED TIME SPECIAL Get a free RENT MY BRAIN 1 on 1 conference call with me. 

If you can't grow your business or ministry, define your market in detail, or earn income you need online, then you need to LET ME HELP. Reserve a FREE 30 Rent My Brain session. I'll help you to see how to UPSCALE!
Lets UPSCALE your business or ministry! It costs you nothing to talk with me for 30 minutes and discover ways I think you can be more effective using outreach and technology.
Click this link to schedule your call. LETS GO!
https://calendly.com/ifeelgod/free-one-on-one-conference
—
Group Promo
************************* SPONSOR **********************************************
WordPress Site Building Simplified – SAVE NOW!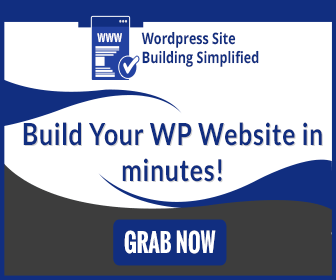 Your Business Website is the most important online marketplace where customers explore, learn and take vital decisions about buying a product or service. 97% of consumers search for a business online before making a purchase!
Keeping this in mind, let me take you by the hand and show you LIVE how to create a stunning WordPress website today with WordPress Site Building Simplified Video Series.
Save $20

http://christianstimulus.com/c/easywordpress
Easily Sell Courses, Books and Merch Online – SAVE 94%
Set yourself up with a fabulous passive income thanks to the Sell Courses, Books and Merch Online bundle course. This collection of 5 different courses covers everything from selling notebooks and low content paperback books to selling print on demand at Amazon. Best of all, you don't need any previous experience with publishing or design!
ANATOMY OF A COMEBACK: SEVEN STEPS TO RESTORATION WITH GOD
ANATOMY OF A COMEBACK: SEVEN STEPS TO RESTORATION WITH GOD examines how to recover from a failure. Many people fail in some area of their lives. This work outlines the biblical steps that King David used to recover from a major moral and leadership failure. The key thing is that he did recover and so can you.
**************************************************************************************
Introducing Descript Podcast Studio & Overdub!
If you make podcasts, or you're thinking about making podcasts, download Descript and play around with the tutorial project. You've never seen anything like it  —  it's a ground-up reimagining of what media editing should look like. Easy to learn, powerful, flexible, fast, and fun.

Descript is free for up to three hours of voice content, and then it's just ten dollars per month  —  no extra charge for our industry-leading automatic transcription.
**********FREE BOOK ************
SELF ESTEEM : Confidence Building: Overcome Fear, Stress and Anxiety: Self Help Guide 
Are you tired of fear holding you back from doing your best? Did you know that the fear of failure is the #1 reason why so many people are quitters? Have you ever come home after a long day at work wishing you could do away with all of your stress and anxiety about approaching your boss for a raise?

Do you have dreams and ideas that you'd love to bring to fruition, but you just don't have the confidence to do it?
********************************
The Easy Way To Make Screen & Camera Videos
Camtasia is my go to tool for making youtube and facebook training videos. This is the BEST TOOL on the market!!
Camtasia 2019 makes it simple to record and create professional-looking videos on Windows and Mac. Easily make tutorials, demos, training videos, and more.
With Camtasia, you'll be able to…
Start Fast – Camtasia is quick to learn. You don't need a big budget or fancy video editing skills. Simply record your screen and add a few effects.
Feel Confident – Whether you have experience or this is your first time making a video, we'll give you everything you need to make a high-quality video.
Engage Viewers – Create content your viewers actually watch. A video will give you more interaction and help your audience to learn more than with text alone.
Act fast! Get 25% off a single-user Camtasia license when you buy NOW!
https://techsmith.z6rjha.net/c/1814328/481530/5161
**************************************************************************************
Scripture Thought
Love's Conscience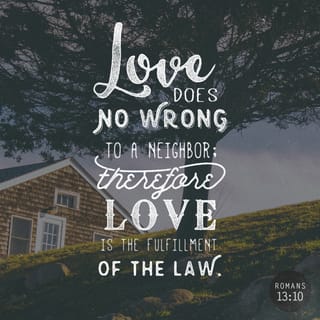 "Don't run up debts, except for the huge debt of love you owe each other. When you love others, you complete what the law has been after all along. The law code—don't sleep with another person's spouse, don't take someone's life, don't take what isn't yours, don't always be wanting what you don't have, and any other "don't" you can think of—finally adds up to this: Love other people as well as you do yourself. You can't go wrong when you love others. When you add up everything in the law code, the sum total is love. " Romans 13:8-10  (MSG)

It is only through Spiritually imparted love that a person can even attempt to keep these Commandments.  In fact, I believe God gave them to Moses in the first place to prove to mankind the fact that he/she was incapable of keeping them; even while being implored of God the Holy Spirit to do so!  (John 15:4-5) (Ephesians 4:30-32)

The natural (unregenerate) man/woman loves not his/her Creator Lord, and is naturally disobedient to Him.  (1 Corinthians 2:12-16) (Job 14:4) (Romans 7:24-25) (Romans 8:7)

That is why we must, of an absolute necessity, be born again of God the Holy Spirit.  We MUST receive God the Spirit within us – otherwise we can never hope to really love our friends, never mind our enemies!  (Matthew 5:44-48)

Therefore, the primary step to successfully fulfilling God's law is the new birth, Spiritual Regeneration; being '…born again…' of God.  Then, and only then, can we begin to love God, and learn to love one another with purity of motive and purpose. (John 3:3-8)              (1 Corinthians 13:)
**************************************************************************************
**************************************************************************************
Well that's all for today! But I do need your help. Can YOU send me any questions or problems you are having concerning business OR ministry (local or online)?
If you no longer wish to receive these notifications, updates, freebies & special offers then please use the unsubscribe link at the bottom of this email. Either way, thank you for letting me be a part of your online life.
I want to bring value to you as part of the POSSE! Let me know if these are helping you.

I believe in YOU!
Remember – Show up – Be Awesome – Bless Others
In Him,
JMb <><
Bishop James I Feel God Brown
The Internets Favorite Pastor
Visit My Blog http://www.ifeelgod.org –
http://christianstimulus.com – Christian Business
http://www.1000churches.org – Kingdom Ministry
Get a free UPSCALE conference call with me.
Schedule your time here https://calendly.com/ifeelgod/free-one-on-one-conference
Subscribe on Youtube
p.s. Please forward this email to online entrepreneurs (coaches, pastors, consultants, trainers, designers, speakers, etc.) who want to learn to create and grow their online business.
​















Note: This email is never sent without permission.

If a friend forwarded this email to you and you'd like to
subscribe (it's free), you can by visiting:
http://christianstimulus.com/WWA



Material Disclosure:

In accordance with the recent FTC guidelines I have to inform you that some of the links inside this email or the links on pages this email refers you to, may be affiliate links.
My opinion is not for sale, but in some cases on products I already like, I receive compensation for links in my articles through affiliate arrangements. So, I may be an affiliate of some of the links here. That means I receive a commission if you purchase something after clicking on my link.
I only recommend products I love or people I totally trust. You never pay more, and sometimes I'm able to negotiate special discounts and bonuses. However, you should always do your own research and due diligence.