? Saturday Sonday – Free Webcam software!
Dear Posse!
Its I Feel God Brown and we have our Saturday Sonday email.  ……
If you enjoy these posts and emails, please let me know!
Here are some goodies that I hope will help you, but most importantly remember Every part is dependent on every other part!
    1st,  Book,  Write A Short, Profitable Book In 7 Days Or Less  
    2nd, Free Online Courses Starting This September  
   And,  Free Signature Generator
" Working hard for something we don't care about is called stressed; working hard for something we love is called passion."
    —  Simon Sinek   

**************************************************************************************
Feature
Free Webcam software

If you have a webcam or any other video capture device connected to your computer, you'll want this free software. Available for Windows, it lets you record via one or two different video sources (including screen capture), makes it easy to use the microphone connected to your computer, and can even do picture in picture. Regardless of what brand webcam you have or plan on getting, this is the software you want

As you probably know, a lot of people are using webcams these days. Whether it be to create YouTube videos, Skype video calls, video interviews, or providing one on one video training over the web, a webcam is often the right tool.
But you need more than just a webcam. You'll need software to control what the webcam does, the resolution and framerate it records, the audio input it will use, and any special effects like picture and picture.

The good news is that one of the best webcam software packages is free, it'll work with any webcam, even has screen capture capabilities, and is available for Windows.
https://www.logitech.com/en-us/product/capture#
**************************************************************************************
LIMITED TIME SPECIAL Get a free UPSCALE 1 on 1 conference call with me. 

Lets UPSCALE your business or ministry! It costs you nothing to talk with me for 30 minutes and discover ways I think you can be more effective using outreach and technology.
Click this link to schedule your call. LETS GO!
https://calendly.com/ifeelgod/free-one-on-one-conference
—
Group Promo
************************* SPONSOR **********************************************
FREE COURSE: Understanding Your Target Market
Inside This Easy To Follow 5 LESSON Course You Will Be Introduced To The Power Of Marketing Your Online Business Offline!

Inside Each Lesson you will learn basic information that will help you learn simple yet effective ways that you can market your online business using proven offline marketing techniques.
"The Understanding Your Target Market Course was designed with beginners in mind!"
http://christianstimulus.com/c/targetmarket
FREE: THE ULTIMATE YOUTUBE SEO CHEAT-SHEET
15 Simple Tricks Elite Marketers Use To Consistently WIN Traffic-Pumping No.1 Rankings With Video…
This AWESOME YouTube SEO Cheat Sheet is jam packed with a ton of simple and actionable tricks you can implement immediately to boost your rankings with video … And the best part is it's TOTALLY FREE….

If you want to drive traffic with video, this YouTube SEO Cheat Sheet can really help you out…
You can get it here:
http://christianstimulus.com/r/youtube-cheatsheat
**************************************************************************************
Check Out These Free Online Courses Starting This September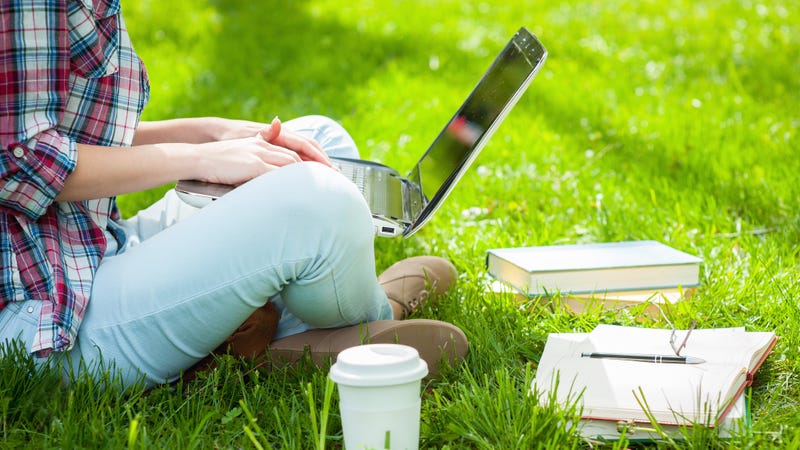 If you're looking to brush up on a skill, learn a new thing, or add a little spice to your intellectual life, there are a whole bunch of free MOOCs (Massive Open Online Courses) starting this month that you might want to check out.

If you're not familiar, MOOCs are online courses offered by reputable universities for free (although you may need to pay a fee if you want a certificate that documents you've successfully completed the course). MOOCs are offered periodically throughout the year, but more than 3,700 of them start this month, according to Open Culture.
https://lifehacker.com/check-out-these-free-online-courses-starting-this-septe-1837837032
**********FREE TRIAL************
FREE Museum Day!
Museum Day is an annual celebration of boundless curiosity hosted by Smithsonian magazine. Participating museums and cultural institutions across the country provide free entry to anyone presenting a Museum Day ticket. The Museum Day ticket provides free admission for two people on Saturday, September 21, 2019.

Where will your curiosity lead you this Museum Day?

https://www.smithsonianmag.com/museumday/museum-day-2019
********** FREE *************
Free Signature Generator

Do you ever want to sign something without using your real signature. Emails, websites, social anywhere you don't want your REAL signature to appear. This is YOUR answerr!
This free service lets you create a customized signature image that you can use in online posts, E-mails, blogs, and other digital content. The service is easy to use; just follow the simple instructions.
https://www.mylivesignature.com
********************************
One-Problem Writing: A Writer's Guide To Speed-Writing
Write A Short, Profitable Book In 7 Days Or Less! The great thing about these highly-focused books is that they are REALLY fast and easy to write. You can go from idea to profit as early as this week. The books you'll write will really help people, so it's a win-win situation.
**************************************************************************************
Scripture Thought
The Enemy
"The way God designed our bodies is a model for understanding our lives together as a church: every part dependent on every other part, the parts we mention and the parts we don't, the parts we see and the parts we don't. If one part hurts, every other part is involved in the hurt, and in the healing. If one part flourishes, every other part enters into the exuberance." 1 Corinthians 12:25-26 (MSG)

Pat Riley is credited as the coach that transformed the Los Angles Lakers into a consist championship basketball team.  Riley wrote a book titled, "The Winner Within."  In one chapter he writes about "The Enemy Me".  Riley says, when ME becomes more important than WE, the team ultimate loses. It doesn't matter how much ability a person may have—If his team don't win, it is a waste of talent.
That is a great principle for every local church.  To consistently win in cause of Christ, WE need to work together as a TEAM, and not be concerned about who gets the credit!
The Apostle Paul recognized he could not succeed without the help of other believers.  He was always crediting his co-workers in the success of his ministry (read Romans 16; 1 Corinthians 16:10-12, 15-20; Colossians 4:7-15).
The church is like a body (1 Cor. 12).  We are co-laborers in the ministry.  Therefore, we must realize we all have a part in making the increase of the church (Eph. 4:16)!
Let's get in our place and work together for the glory of God!
**************************************************************************************
ANATOMY OF A COMEBACK: SEVEN STEPS TO RESTORATION WITH GOD
ANATOMY OF A COMEBACK: SEVEN STEPS TO RESTORATION WITH GOD examines how to recover from a failure. Many people fail in some area of their lives. This work outlines the biblical steps that King David used to recover from a major moral and leadership failure. The key thing is that he did recover and so can you.
**************************************************************************************
Well that's all for today! But I do need your help. Can YOU send me any questions or problems you are having concerning business OR ministry (local or online)?
If you no longer wish to receive these notifications, updates, freebies & special offers then please use the unsubscribe link at the bottom of this email. Either way, thank you for letting me be a part of your online life.
I want to bring value to you as part of the POSSE! Let me know if these are helping you.

I believe in YOU!
Remember – Show up – Be Awesome – Bless Others
In Him,
JMb <><
Bishop James I Feel God Brown
The Internets Favorite Pastor
Visit My Blog http://www.ifeelgod.org –
http://christianstimulus.com – Christian Business
http://www.1000churches.org – Kingdom Ministry
Get a free UPSCALE conference call with me.
Schedule your time here https://calendly.com/ifeelgod/free-one-on-one-conference
Subscribe on Youtube
p.s. Please forward this email to online entrepreneurs (coaches, pastors, consultants, trainers, designers, speakers, etc.) who want to learn to create and grow their online business.
​





















Material Disclosure:

In accordance with the recent FTC guidelines I have to inform you that some of the links inside this email or the links on pages this email refers you to, may be affiliate links.
My opinion is not for sale, but in some cases on products I already like, I receive compensation for links in my articles through affiliate arrangements. So, I may be an affiliate of some of the links here. That means I receive a commission if you purchase something after clicking on my link.
I only recommend products I love or people I totally trust. You never pay more, and sometimes I'm able to negotiate special discounts and bonuses. However, you should always do your own research and due diligence.