?Friday Freebies – Create a Website in a Weekend!
Dear Posse!
Its I Feel God Brown and we have our Friday Freebies email. We did not send out our Thursday Training email because we had to deal with dilated eyes after an appointment with the ophthalmologist. Just a warning for any diabetics, GET YOUR EYES CHECKED OFTEN!
If you enjoy these posts and emails, please let me know!
Here are some goodies that I hope will help you, but most importantly remember Begin to praise Him for His love and care!
    1st,    Free Colorables  
    2nd,   FREE Copy of Market Samurai
   And,    FREE 5 "The Power of Kindness" Articles
" The Pessimist Sees Difficulty In Every Opportunity. The Optimist Sees Opportunity In Every Difficulty. "
    —  Winston Churchill   

**************************************************************************************
Feature
FREE Copy of Market Samurai
Stop Struggling To Get Traffic the HARD WAY… Download Your FREE Copy of Market Samurai and
Laser-Target High-Traffic, High-Profit, Low-Competition Markets With Devastating Accuracy
99% of Marketers FAIL To Rank In The Search Engines Because They Violate One Or More of The
4 UNBREAKABLE Golden Rules of SEO! Dont be like them!
http://www.marketsamurai.com/c/ifeelgod
**************************************************************************************
LIMITED TIME SPECIAL Get a free UPSCALE 1 on 1 conference call with me. 

Lets UPSCALE your business or ministry! It costs you nothing to talk with me for 30 minutes and discover ways I think you can be more effective using outreach and technology.
Click this link to schedule your call. LETS GO!
https://calendly.com/ifeelgod/free-one-on-one-conference
—
Group Promo
************************* SPONSOR **********************************************
FREE COURSE: Understanding Your Target Market
Inside This Easy To Follow 5 LESSON Course You Will Be Introduced To The Power Of Marketing Your Online Business Offline!

Inside Each Lesson you will learn basic information that will help you learn simple yet effective ways that you can market your online business using proven offline marketing techniques.
"The Understanding Your Target Market Course was designed with beginners in mind!"
http://christianstimulus.com/c/targetmarket
**************************************************************************************
How To Create a Website in a Weekend! (Project-Centered Course)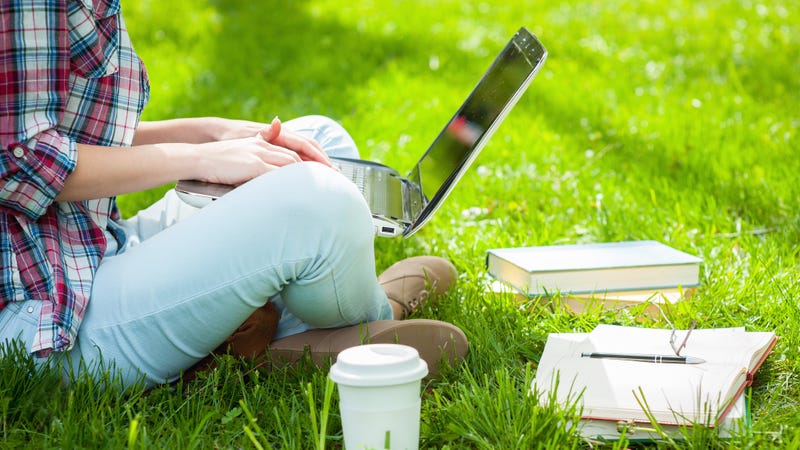 In this project-centered course*, you'll design, build, and publish a basic website that incorporates text, sound, images, hyperlinks, plug-ins, and social media interactivity. We'll provide you with step-by-step instructions, exercises, tips, and tools that enable you to set up a domain name, create an attractive layout for your pages, organize your content properly, ensure that your site functions well across different operating systems and on mobile devices, keep your site safe, and finally, let people know your site is online.
We'll even show you how to track your visitors. Throughout the course, you'll engage in collaboration and discussion with other learners through course forums and peer review.
https://www.coursera.org/learn/how-to-create-a-website
**********FREE TRIAL************
FREE Museum Day!
Museum Day is an annual celebration of boundless curiosity hosted by Smithsonian magazine. Participating museums and cultural institutions across the country provide free entry to anyone presenting a Museum Day ticket. The Museum Day ticket provides free admission for two people on Saturday, September 21, 2019.

Where will your curiosity lead you this Museum Day?

https://www.smithsonianmag.com/museumday/museum-day-2019
********** FREE *************
Free 5-Pack of "The Power of Kindness" Articles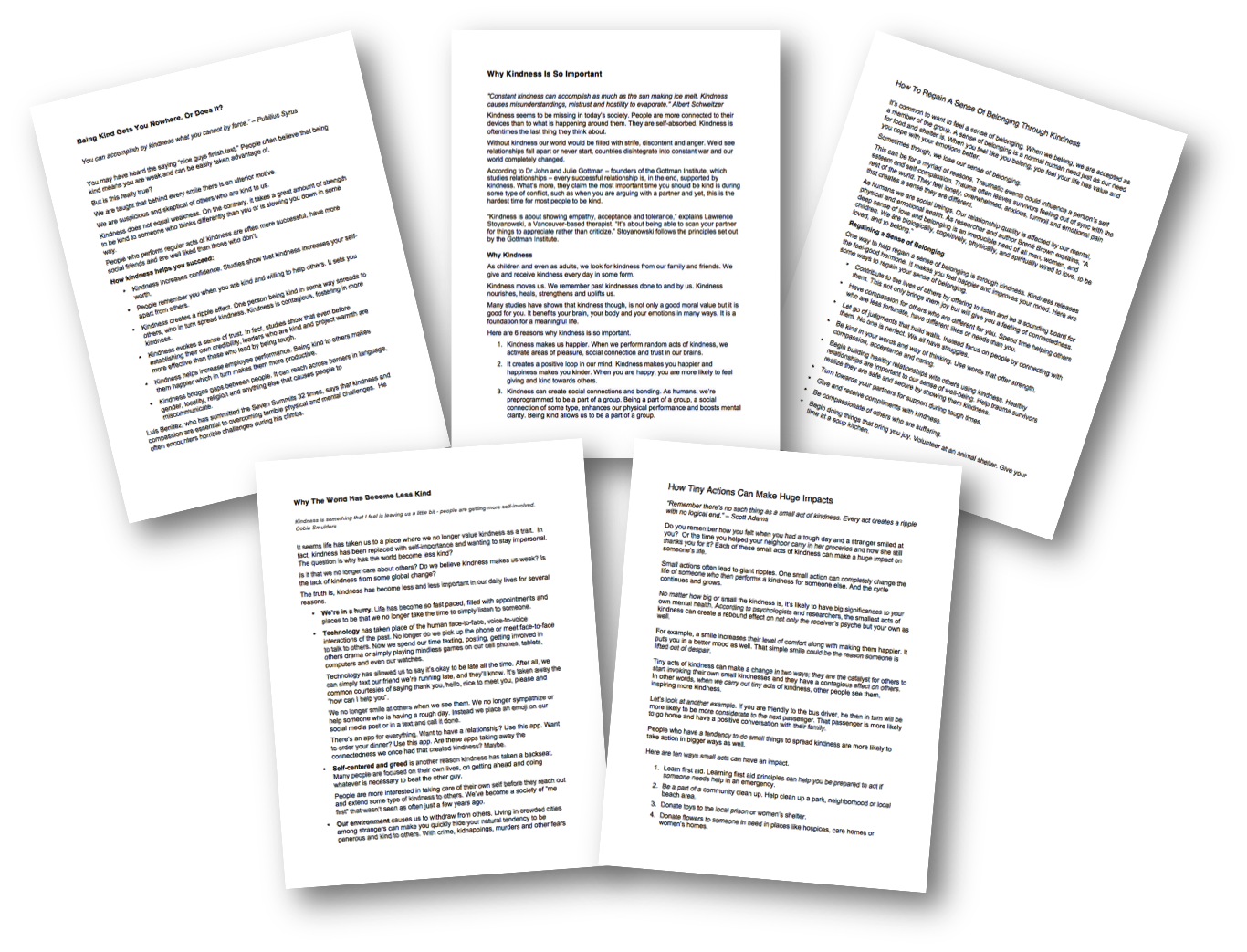 Grab it now for FOR FREE ($250 cost to create yourself), so you can save at least 5 hours of your valuable time and plenty of money to provide your readers with the information they're looking for.
We all want to have enriching lives, but many of us do nothing about it. Help your audience get started on their personal development journey with this 5-pack of articles that you can use on your website, on social media, in your newsletters and more. Topics include:
Being Kind Gets You Nowhere – or Does It
How Tiny Action Can Make Huge Impacts
Regain a Sense of Belonging Through Kindness
Why Kindness is So Important
Why the World Has Become Less Kind
You can edit them, brand them and monetize them in any way you'd like.
Free Colorables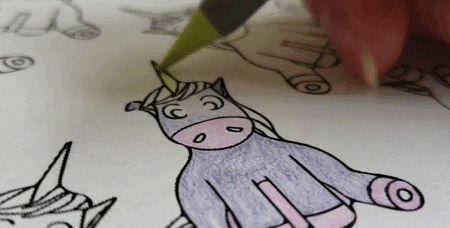 Free printable coloring pages for adults! Relax, unwind, and connect with your inner child with my FREE printable coloring pages. Perfect for adults, kids, and everyone in between.
https://www.producthunt.com/posts/colorables
********************************
How To Leverage On Clickbank To Make More Money
Discover The Fastest & Easiest Way To Launch Profitable Affiliate Campaigns On Clickbank To Make More Money. – Free Course
Discover The Fastest & Easiest Way To Launch Profitable Affiliate Campaigns.
Get started with Clickbank and understand how it can help you.
Learn how to quickly configure your profile to receive payments.
Understand the Clickbank Menu and how it works.
https://www.udemy.com/course/how-to-leverage-on-clickbank-to-make-more-money
**************************************************************************************
Scripture Thought
Trust In God
" I've thrown myself headlong into your arms—
    I'm celebrating your rescue.
I'm singing at the top of my lungs,
    I'm so full of answered prayers." Psalm 13:5-6   (MSG)

 We live in a world that is not the way God intended it to be when He created it. When sin entered His perfect creation, all of creation was subject to its fruit. Let's face it, discouragement is not from God, but it is one of Satan's tools that gives us a feeling of hopelessness.

The Psalmist David experienced discouragement during his life and openly wrote about it to encourage us. Consider the beginning of Psalm 13, where David cries,

How long, O Lord? Will You forget me forever?
How long will You hide Your face from me?
How long shall I take counsel in my soul,
Having sorrow in my heart all the day (v.1-2)?

Certainly, we have all felt like this from time to time. When the pressures of daily life mount up and we see no way to relieve that pressure, we may think that God is nowhere around. But, David has a lot more to offer than heartfelt lament. His writings always conclude with a confession that God is the One who supplies all of his needs—even when disappointed.

But I have trusted in Your lovingkindness;
My heart shall rejoice in Your salvation.
I will sing to the Lord,
Because He has dealt bountifully with me (v.5-6).

The God who is sovereign over all of creation and loves us can provide hope to our hearts when we ask for help. If you are feeling discouraged, pray for God in confidence to remove those feelings, and begin to praise Him for His love and care. Jesus has broken the chains of disappointment and freed us from the grips of Satan.
Dr. Tony Evans
http://tonyevans.com
**************************************************************************************
ANATOMY OF A COMEBACK: SEVEN STEPS TO RESTORATION WITH GOD

ANATOMY OF A COMEBACK: SEVEN STEPS TO RESTORATION WITH GOD examines how to recover from a failure. Many people fail in some area of their lives. This work outlines the biblical steps that King David used to recover from a major moral and leadership failure. The key thing is that he did recover and so can you.
**************************************************************************************
Well that's all for today! But I do need your help. Can YOU send me any questions or problems you are having concerning business OR ministry (local or online)?
If you no longer wish to receive these notifications, updates, freebies & special offers then please use the unsubscribe link at the bottom of this email. Either way, thank you for letting me be a part of your online life.
I want to bring value to you as part of the POSSE! Let me know if these are helping you.

I believe in YOU!
Remember – Show up – Be Awesome – Bless Others
In Him,
JMb <><
Bishop James I Feel God Brown
The Internets Favorite Pastor
Visit My Blog http://www.ifeelgod.org –
http://christianstimulus.com – Christian Business
http://www.1000churches.org – Kingdom Ministry
Get a free UPSCALE conference call with me.
Schedule your time here https://calendly.com/ifeelgod/free-one-on-one-conference
Subscribe on Youtube
p.s. Please forward this email to online entrepreneurs (coaches, pastors, consultants, trainers, designers, speakers, etc.) who want to learn to create and grow their online business.
​





















Material Disclosure:

In accordance with the recent FTC guidelines I have to inform you that some of the links inside this email or the links on pages this email refers you to, may be affiliate links.
My opinion is not for sale, but in some cases on products I already like, I receive compensation for links in my articles through affiliate arrangements. So, I may be an affiliate of some of the links here. That means I receive a commission if you purchase something after clicking on my link.
I only recommend products I love or people I totally trust. You never pay more, and sometimes I'm able to negotiate special discounts and bonuses. However, you should always do your own research and due diligence.