🦉Saturday Sonday – Stay with God
Dear Posse!
Its I Feel God Brown and we have our Saturday Sonday email.  Many of the posse have asked if we use editors to check our grammar? NOPE! We have such great success using the FREE version of Grammarly we don't need to. Try it out, its FREE 
If you enjoy these posts and emails, please let me know!
Here are some goodies that I hope will help you, but most importantly remember Wait on the Lord!
    1st, Grammarly: Is it worth it?    
    2nd, How to Move Your Windows Drive to a New PC
   And, Book:  6 Months to 6 Figures
" It's better to be done than for it to be done perfectly  "
    — Amy Collins    

**************************************************************************************
Feature
How to Move Your Windows Drive to a New PC
Need to migrate your Windows installation to a new PC? It's technically possible, and Windows 10 streamlines the process, but there are caveats.
Buying a new computer can be fun, until you have to slog through migrating all your old apps, preferences, and files. Wouldn't it be easier if you could just pop your old hard drive into the new PC and pick up where you left off? It's technically possible, though it comes with some caveats.
Windows 8 and 10, on the other hand, are much better about handling these conflicts. When you throw an existing Windows installation at a new PC, it'll perform its first-time setup as if it were a new computer, grab drivers for your new hardware, and hopefully drop you onto the desktop without too much trouble.

You'll have to do a few things yourself, but overall, it should work
https://www.pcmag.com/feature/370100/how-to-move-your-windows-drive-to-a-new-pc
**************************************************************************************
LIMITED TIME SPECIAL Get a free UPSCALE 1 on 1 conference call with me. 

Lets UPSCALE your business or ministry! It costs you nothing to talk with me for 30 minutes and discover ways I think you can be more effective using outreach and technology.
Click this link to schedule your call. LETS GO!
https://calendly.com/ifeelgod/free-one-on-one-conference
—
Group Promo
************************* SPONSOR **********************************************
Book: 6 Months to 6 Figures
Just saw Sean Cannell​ talking about this on Amazon: 6 Months to 6 Figures: 'The Fastest Way to Get From Where You Are to Where You Want to Be Regardless of the Economy … by Peter Voogd
The long overdue "6 Months to 6 Figures" is a breath of fresh air to the Entrepreneurial world, and is here to shift our culture. No BS, No fluff, No Academic Theories, and No Sugar Coating. Just real world, tactical, hard core strategies from being in the trenches. Peter Voogd, who's labeled the leading authority for Gen Y leadership reveals the exact strategies he's used to go from dead broke to over 6 figures within 6 months in multiple industries.
**************************************************************************************
Grammarly: Is it worth it?

If you or your children are writing, GET THIS TOOL!!
What is the best grammar checker out there? Well, watch this video for my review on what I think is one of the best grammar checkers called Grammarly.
**********FREE TRIAL************
FREE Museum Day!
Museum Day is an annual celebration of boundless curiosity hosted by Smithsonian magazine. Participating museums and cultural institutions across the country provide free entry to anyone presenting a Museum Day ticket. The Museum Day ticket provides free admission for two people on Saturday, September 21, 2019.

Where will your curiosity lead you this Museum Day?

https://www.smithsonianmag.com/museumday/museum-day-2019
**********FREE TRIAL************
Join Evernote and get a free month of Evernote Premium.
Evernote is an awesome app that installs on virtually every platform. Windows and Mac are both supported along with access on the web. Mobile devices like the iPhone, Android and Blackberry all have supported apps.

If you're forgetful like me, Evernote is the most important tool in your day to day activities. I use Evernote to remember virtually (no pun intended) everything that filters through me. Reading books, websites, snapping photos of things around my house, or leaving myself voice notes. It has become my "bucket" of all the information I need to reference at a later time.

You can organize your notes (or thoughts) into their own notebooks and tag them in any fashion you would like. These notebooks can be shared with other users of Evernote or even remotely published much like your WordPress blog.

One of my favorite uses of Evernote is when I'm reading books. I will use my iPhone to snap a photo of the book page and makes reference notes so I don't forget a particular passage. With OCR technology, I can search my Evernote account for words that are in the picture from the book. A simply awesome feature!
********************************
FREE COURSE: Understanding Your Target Market
Inside This Easy To Follow 5 LESSON Course You Will Be Introduced To The Power Of Marketing Your Online Business Offline!

Inside Each Lesson you will learn basic information that will help you learn simple yet effective ways that you can market your online business using proven offline marketing techniques.
"The Understanding Your Target Market Course was designed with beginners in mind!"
http://christianstimulus.com/c/targetmarket ************************* SPONSORs **********************************************
Powerful Streaming and Recording Apps for Free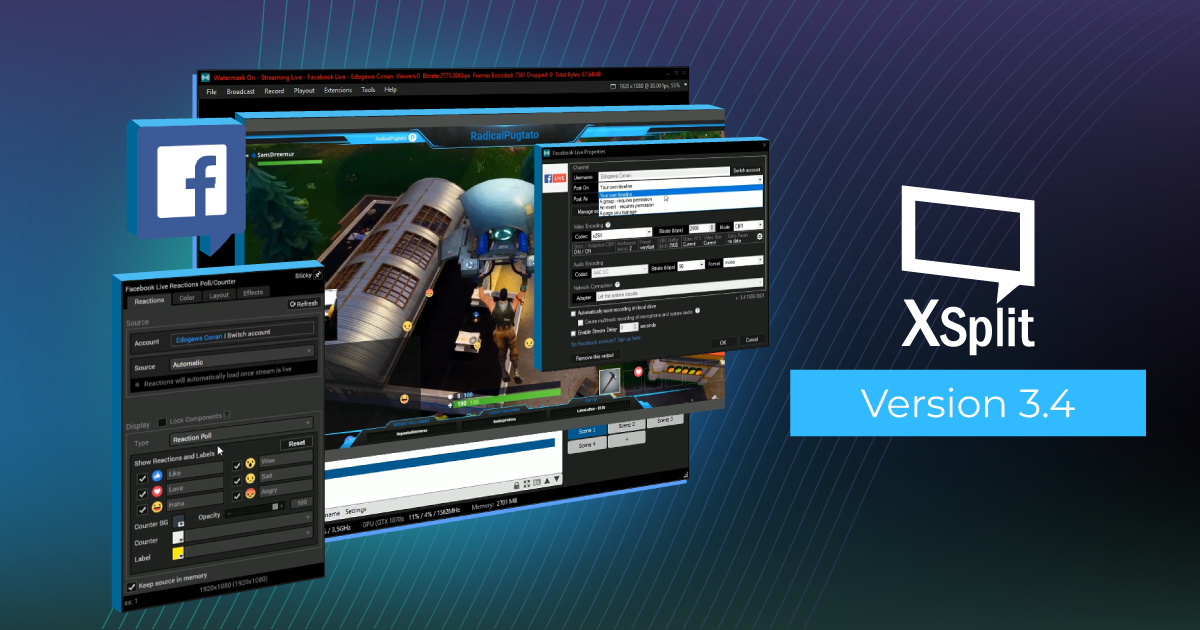 XSplit provides the best live streaming and recording tools for beginners and professionals alike. Simple, yet powerful content creation tools that provide professional broadcast experiences.
Level up your broadcast with the most stable and easy to use suite of content creator tools around!
How this works? Simple!
http://christianstimulus.com/a/xsplit
**************************************************************************************
Scripture Thought
Wait on the Lord.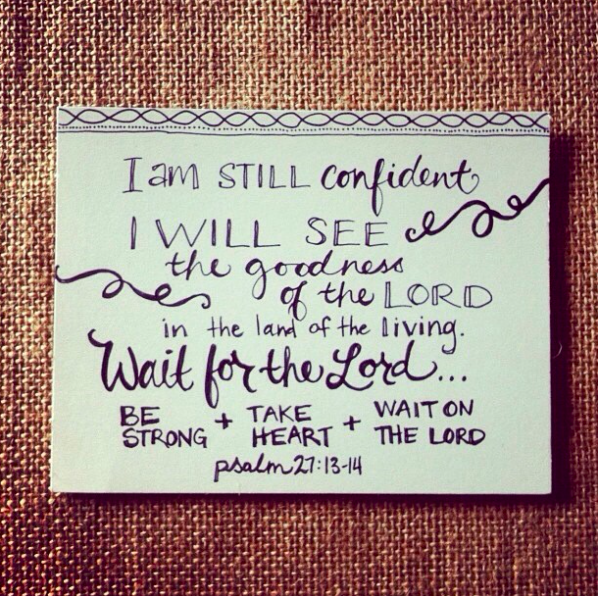 "I'm sure now I'll see God's goodness
    in the exuberant earth.
Stay with God!
    Take heart. Don't quit.
I'll say it again:
    Stay with God." Psalm 27:13-14  (MSG)

It may seem an easy thing to wait, but it is one of the postures which a Christian soldier learns not without years of teaching. Marching and quick-marching are much easier to God's warriors than standing still. There are hours of perplexity when the most willing spirit, anxiously desirous to serve the Lord, knows not what part to take. Then what shall it do? Vex itself by despair? Fly back in cowardice, turn to the right hand in fear, or rush forward in presumption? No, but simply wait. Wait in prayer, however.
Call upon God, and spread the case before him; tell him your difficulty, and plead his promise of aid. In dilemmas between one duty and another, it is sweet to be humble as a child, and wait with simplicity of soul upon the Lord. It is sure to be well with us when we feel and know our own folly, and are heartily willing to be guided by the will of God. But wait in faith.
Express your un-staggering confidence in him; for unfaithful, un-trusting waiting, is but an insult to the Lord. Believe that if he keep you tarrying even till midnight, yet he will come at the right time; the vision shall come and shall not tarry. Wait in quiet patience, not rebelling because you are under the affliction, but blessing your God for it.
Never murmur against the second cause, as the children of Israel did against Moses; never wish you could go back to the world again, but accept the case as it is, and put it as it stands, simply and with your whole heart, without any self-will, into the hand of your covenant God, saying, "Now, Lord, not my will, but thine be done.
I know not what to do; I am brought to extremities, but I will wait until thou shalt cleave the floods, or drive back my foes. I will wait, if thou keep me many a day, for my heart is fixed upon thee alone, O God, and my spirit waiteth for thee in the full conviction that thou wilt yet be my joy and my salvation, my refuge and my strong tower."
— Charles H. Spurgeon
**************************************************************************************
ANATOMY OF A COMEBACK: SEVEN STEPS TO RESTORATION WITH GOD

ANATOMY OF A COMEBACK: SEVEN STEPS TO RESTORATION WITH GOD examines how to recover from a failure. Many people fail in some area of their lives. This work outlines the biblical steps that King David used to recover from a major moral and leadership failure. The key thing is that he did recover and so can you.
**************************************************************************************
Well that's all for today! But I do need your help. Can YOU send me any questions or problems you are having concerning business OR ministry (local or online)?
If you no longer wish to receive these notifications, updates, freebies & special offers then please use the unsubscribe link at the bottom of this email. Either way, thank you for letting me be a part of your online life.
I want to bring value to you as part of the POSSE! Let me know if these are helping you.

I believe in YOU!
Remember – Show up – Be Awesome – Bless Others
In Him,
JMb <><
Bishop James I Feel God Brown
The Internets Favorite Pastor
Visit My Blog http://www.ifeelgod.org –
http://www.1000churches.org – Kingdom Ministry
Get a free UPSCALE conference call with me.
Schedule your time here https://calendly.com/ifeelgod/free-one-on-one-conference
p.s. Please forward this email to online entrepreneurs (coaches, pastors, consultants, trainers, designers, speakers, etc.) who want to learn to create and grow their online business.
​





















Material Disclosure:

In accordance with the recent FTC guidelines I have to inform you that some of the links inside this email or the links on pages this email refers you to, may be affiliate links.
My opinion is not for sale, but in some cases on products I already like, I receive compensation for links in my articles through affiliate arrangements. So, I may be an affiliate of some of the links here. That means I receive a commission if you purchase something after clicking on my link.
I only recommend products I love or people I totally trust. You never pay more, and sometimes I'm able to negotiate special discounts and bonuses. However, you should always do your own research and due diligence.