? Friday Freebies –  Android App Contains Malware – Remove it NOW!
Dear Posse!
Its I Feel God Brown and we have our Friday Freebies email.  Many of the posse have asked me what was a good platform for producing facebook or youtube live events! We use and love Xsplit (FREE) and Zoom (15/mo). These work for us and the XSplit VCam allows you to change your background flawlessly!
If you enjoy these posts and emails, please let me know!
Here are some goodies that I hope will help you, but most importantly remember You can be sure that whatever you ask will be listened to and acted upon!
    1st,  Free Admission to Participating Museums  
    2nd, FREE COURSE – Understanding Your Target Market  
   And, Join Evernote and get a free month of Evernote Premium
" The more generous we are, the more joyous we become. The more cooperative we are, the more valuable we become. The more enthusiastic we are, the more productive we become. The more serving we are, the more prosperous we become "
    —   William Arthur Ward 

**************************************************************************************
Feature
Remove this app from your phone immediately — It contains malware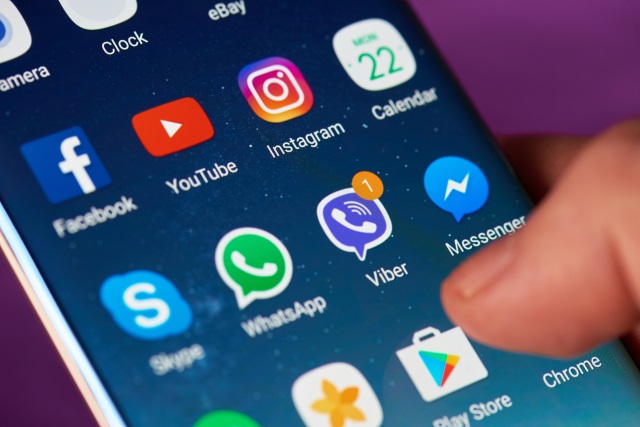 CamScanner turns to the dark side. A popular Android app called CamScanner was discovered to be covertly installing malware on users' phones without their permission. According to cybersecurity researchers at Kaspersky Labs, the app connects the victim's phones to advertising servers that download additional code to bombard them with spam. All this happens in the background without the user's permission.

Additionally, the app would sometimes sign users up for paid subscription services. These would then appear as surprise charges on the victim's bank or card statements.
The app has since been deleted by Google and no longer appears on the Play Store. While it's good that Google took action and removed the software, that doesn't change the fact that millions of users may still have the program on their phones. What's worse, many might still be using it without realizing what's going on behind the scenes.

Deleting the app, and perhaps even restoring your device, might be the best course of action to protect your privacy (and bank account). If you ever downloaded CamScanner, just make sure to delete it as you would any other Android app.
**************************************************************************************
LIMITED TIME SPECIAL Get a free UPSCALE 1 on 1 conference call with me. 

Lets UPSCALE your business or ministry! It costs you nothing to talk with me for 30 minutes and discover ways I think you can be more effective using outreach and technology.
Click this link to schedule your call. LETS GO!
https://calendly.com/ifeelgod/free-one-on-one-conference
—
Group Promo
************************* SPONSOR **********************************************
**********FREE TRIAL************
Professional Email Marketing Platform and Autoresponder
Our NUMBER #1 platform for email! Easily grow your online business with this essential tool. Getresponse is a comprehensive marketing software platform that helps you create content, boost sales, and increase traffic to your website. Integrated email marketing, autoresponders, and landing pages let you automate essential tasks and launch effective marketing campaigns. All-in-one marketing software perfectly suited for your business marketing needs.
Are you working with clients or your church to handle their email. With Getresponse you can work with multiple clients on their email marketing campaigns. It's an easy to use, cost-effective way to create emails for our clients.
TRY IT FREE 30 DAYS – NO CREDIT CARD REQUIRED
**************************************************************************************
FREE – Museum Day
Museum Day is an annual celebration of boundless curiosity hosted by Smithsonian magazine. Participating museums and cultural institutions across the country provide free entry to anyone presenting a Museum Day ticket. The Museum Day ticket provides free admission for two people on Saturday, September 21, 2019.

Where will your curiosity lead you this Museum Day?

https://www.smithsonianmag.com/museumday/museum-day-2019
**********FREE TRIAL************
Join Evernote and get a free month of Evernote Premium.
Evernote is an awesome app that installs on virtually every platform. Windows and Mac are both supported along with access on the web. Mobile devices like the iPhone, Android and Blackberry all have supported apps.

If you're forgetful like me, Evernote is the most important tool in your day to day activities. I use Evernote to remember virtually (no pun intended) everything that filters through me. Reading books, websites, snapping photos of things around my house, or leaving myself voice notes. It has become my "bucket" of all the information I need to reference at a later time.

You can organize your notes (or thoughts) into their own notebooks and tag them in any fashion you would like. These notebooks can be shared with other users of Evernote or even remotely published much like your WordPress blog.

One of my favorite uses of Evernote is when I'm reading books. I will use my iPhone to snap a photo of the book page and makes reference notes so I don't forget a particular passage. With OCR technology, I can search my Evernote account for words that are in the picture from the book. A simply awesome feature!
********************************
FREE COURSE – Understanding Your Target Market
Inside This Easy To Follow 5 LESSON Course You Will Be Introduced To The Power Of Marketing Your Online Business Offline!

Inside Each Lesson you will learn basic information that will help you learn simple yet effective ways that you can market your online business using proven offline marketing techniques.
"The Understanding Your Target Market Course was designed with beginners in mind!"
http://christianstimulus.com/c/targetmarket ************************* SPONSORs **********************************************
Powerful Streaming and Recording Apps for Free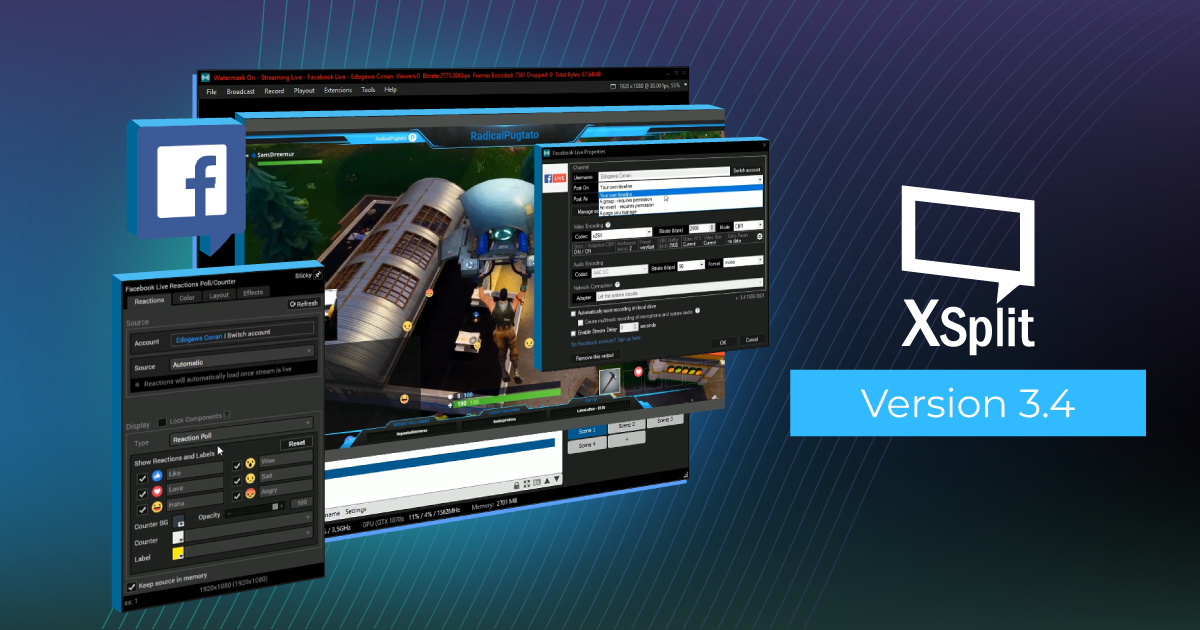 XSplit provides the best live streaming and recording tools for beginners and professionals alike. Simple, yet powerful content creation tools that provide professional broadcast experiences.
Level up your broadcast with the most stable and easy to use suite of content creator tools around!
How this works? Simple!
http://christianstimulus.com/a/xsplit
**************************************************************************************
Scripture Thought
Fellowship with Jesus today.
"I am the Vine, you are the branches. When you're joined with me and I with you, the relation intimate and organic, the harvest is sure to be abundant. Separated, you can't produce a thing. Anyone who separates from me is deadwood, gathered up and thrown on the bonfire. But if you make yourselves at home with me and my words are at home in you, you can be sure that whatever you ask will be listened to and acted upon. This is how my Father shows who he is—when you produce grapes, when you mature as my disciples. " John 15:6-8  (MSG)

If I were to ask you to make a list of a hundred things you need to do to please the Lord today, you could do it, couldn't you? In fact, you probably have so many spiritual "dos" and "don'ts" cluttering up your mind that you'd hardly know where to start.

But you can relax. I'm not going to suggest you make a list of them. Instead, I'm going to help you simplify things by giving you only one: Abide in Jesus.

The one thing you're truly responsible for is your union with Him. If you keep your union and fellowship with Him intact, everything else will be taken care of.
You need to maintain your union with the Lord particularly when the storms of life come. I know that's often not easy to do. Whether the storm is a sickness in your body or financial problems or family strife, the temptation will be to settle your attention and your mind on that problem. You won't even want to think about anything else.
Don't fall into the devil's trap. Instead, keep your thoughts and affections trained on the Lord. As you do that, the force of faith will begin to flow out of you. And that flow will repel every form of darkness. It will bring you in triumph through every storm.

Fellowship with Jesus today.
**************************************************************************************
ANATOMY OF A COMEBACK: SEVEN STEPS TO RESTORATION WITH GOD

ANATOMY OF A COMEBACK: SEVEN STEPS TO RESTORATION WITH GOD examines how to recover from a failure. Many people fail in some area of their lives. This work outlines the biblical steps that King David used to recover from a major moral and leadership failure. The key thing is that he did recover and so can you.
**************************************************************************************
Well that's all for today! But I do need your help. Can YOU send me any questions or problems you are having concerning business OR ministry (local or online)?
If you no longer wish to receive these notifications, updates, freebies & special offers then please use the unsubscribe link at the bottom of this email. Either way, thank you for letting me be a part of your online life.
I want to bring value to you as part of the POSSE! Let me know if these are helping you.

I believe in YOU!
Remember – Show up – Be Awesome – Bless Others
In Him,
JMb <><
Bishop James I Feel God Brown
The Internets Favorite Pastor
Visit My Blog http://www.ifeelgod.org –
http://www.1000churches.org – Kingdom Ministry
Get a free UPSCALE conference call with me.
Schedule your time here https://calendly.com/ifeelgod/free-one-on-one-conference
p.s. Please forward this email to online entrepreneurs (coaches, pastors, consultants, trainers, designers, speakers, etc.) who want to learn to create and grow their online business.
​





















Material Disclosure:

In accordance with the recent FTC guidelines I have to inform you that some of the links inside this email or the links on pages this email refers you to, may be affiliate links.
My opinion is not for sale, but in some cases on products I already like, I receive compensation for links in my articles through affiliate arrangements. So, I may be an affiliate of some of the links here. That means I receive a commission if you purchase something after clicking on my link.
I only recommend products I love or people I totally trust. You never pay more, and sometimes I'm able to negotiate special discounts and bonuses. However, you should always do your own research and due diligence.