🚀❤️  Tuesday Tech – Get a free UPSCALE 1 on 1 conference call with me
Dear Posse!
Its I Feel God Brown and we have our Tuesday Tech email.  The posse was busy last week several of you told me you had success with clickfunnels and their bootcamp! These passive income techniques work!
If you enjoy these posts and emails, please let me know!
Here are some goodies that I hope will help you, but most importantly remember God can do anything !
    1st,   Create Books While You Speak
    2nd,  Professional Email Marketing Platform and Autoresponder
   Also,   How to Cash in on the Journal Craze – Part 2
" Be patient with yourself. Self-growth is tender; it's holy ground. There's no greater investment."
    — Stephen Covey 
**********NOTICE************
LIMITED TIME SPECIAL Get a free UPSCALE 1 on 1 conference call with me. 
Lets UPSCALE your business or ministry! It costs you nothing to talk with me for 30 minutes and discover ways I think you can be more effective using outreach and technology.
Click this link to schedule your call. LETS GO!
https://calendly.com/ifeelgod/free-one-on-one-conference
********************************
Feature
Professional Email Marketing Platform and Autoresponder
Our NUMBER #1 platform for email! Easily grow your online business with this essential tool. Getresponse is a comprehensive marketing software platform that helps you create content, boost sales, and increase traffic to your website. Integrated email marketing, autoresponders, and landing pages let you automate essential tasks and launch effective marketing campaigns. All-in-one marketing software perfectly suited for your business marketing needs.
Are you working with clients or your church to handle their email. With Getresponse you can work with multiple clients on their email marketing campaigns. It's an easy to use, cost-effective way to create emails for our clients.
TRY IT FREE 30 DAYS – NO CREDIT CARD REQUIRED
—
Group Promo
************************* SPONSOR **********************************************
The BEST Affiliate Training Course – FREE
This is a $997 training course Russell gives away FREE to help train affiliates on how to do affiliate marketing. This also takes them through the process to become a ClickFunnels affiliate and how our 'Dream Car" bonus works.
http://ifggo.pro/clickfunnels-ag19
Facebook Messenger Chatbot Builder
Fastest-Growing Facebook Messenger Marketing Solutions Provider Partner
That's powerful stuff. Don't let it go to your head. Statistics show that 1.2 Billion actively use Facebook Messenger on their mobile devices each month. That's some serious reach for any business! You don't have to be a big business to have success with chatbots and MobilleMonkey makes it that much easier.

GET MOBILEMONKEY FREE — YEAH, REALLY
ANATOMY OF A COMEBACK: SEVEN STEPS TO RESTORATION WITH GOD
ANATOMY OF A COMEBACK: SEVEN STEPS TO RESTORATION WITH GOD examines how to recover from a failure. Many people fail in some area of their lives. This work outlines the biblical steps that King David used to recover from a major moral and leadership failure. The key thing is that he did recover and so can you.
**************************************************************************************
How to Cash in on the Journal Craze – Part 2
​What Kind of Journals Should You Sell?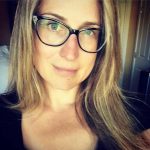 ​Journals are very useful to anyone who wants to record gratitude, change something about themselves, or learn something new. People in all walks of life and all genders get a lot out of journaling. They learn to be happy, they lose weight, or they get deep insight into something that was troubling them. You can cash in on this by creating and selling your own journals for big profits.

The only thing you need to get started is a new angle or topic that will be in demand from your audience. Remember that while there may be journals out there already, your design isn't out there yet. Your design might make all the difference for your audience because it will be designed with them in mind and not the mass market. You want to make something that speaks to your audience and gives them a place to dream.
https://publishforprosperity.com/content/aff/go/ifeelgod/?i=57
Create Books While You Speak
Create books from your audio recordings. Perfect for speakers, pastors, and teachers. I use it all the time to create kindle books and other content in a hurry for a cant beat price. I love the AI Powered Automated Transcripts for just 10¢ a minute.
Just upload your file, pay online and download the word document. Hassle free, easy to use. Top quality service with 4 step Quality Check process. Over 3 million minutes transcribed.
If you are a transcriptionist, you can work from home, get PayPal payment, develop work experience, no obstacles to an easy hire, they always have work available
************************* SPONSORs **********************************************
**************************************************************************************
Scripture Thought
God can do anything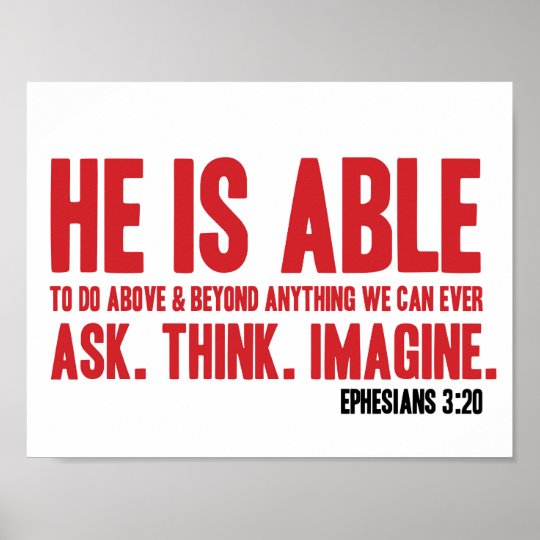 "God can do anything, you know—far more than you could ever imagine or guess or request in your wildest dreams! He does it not by pushing us around but by working within us, his Spirit deeply and gently within us. " Ephesians 3:20-21 (MSG)

Paul calls his ministry the fulfillment of a "mystery." In the Bible, a mystery is nothing mysterious but something previously unknown. The mystery was that Jews and Gentiles would join together to form a new entity–the church. This mystery was foretold by Jesus, but the details of the doctrine, walk, and destiny of the church were communicated by Paul and his fellow apostles. Now as a new thing–the body of Christ–we are all to allow Christ to live His life through us.
**************************************************************************************
FREE BOOKLET! Learn how to generate BIG ideas!


The power of creative thought is enormous
So dare to generate big thoughts and then do your BIG thing,
**************************************************************************************
Well that's all for today! But I do need your help. Can YOU send me any questions or problems you are having concerning business OR ministry (local or online)?
If you no longer wish to receive these notifications, updates, freebies & special offers then please use the unsubscribe link at the bottom of this email. Either way, thank you for letting me be a part of your online life.
I want to bring value to you as part of the POSSE! Let me know if these are helping you.

I believe in YOU!
Remember – Show up – Be Awesome – Bless Others
In Him,
JMb <><
Bishop James I Feel God Brown
The Internets Favorite Pastor
Visit My Blog http://www.ifeelgod.org –
http://www.1000churches.org – Kingdom Ministry
Get a free UPSCALE conference call with me.
Schedule your time here https://calendly.com/ifeelgod/free-one-on-one-conference
p.s. Please forward this email to online entrepreneurs (coaches, pastors, consultants, trainers, designers, speakers, etc.) who want to learn to create and grow their online business.
​





















Material Disclosure:

In accordance with the recent FTC guidelines I have to inform you that some of the links inside this email or the links on pages this email refers you to, may be affiliate links.
My opinion is not for sale, but in some cases on products I already like, I receive compensation for links in my articles through affiliate arrangements. So, I may be an affiliate of some of the links here. That means I receive a commission if you purchase something after clicking on my link.
I only recommend products I love or people I totally trust. You never pay more, and sometimes I'm able to negotiate special discounts and bonuses. However, you should always do your own research and due diligence.