?❤️  Saturday Sonday – ANATOMY OF A COMEBACK
Dear Posse!
Its I Feel God Brown and we have our Saturday Sonday email . I have been really busy getting back in the swing of school for the grands. We even went to a ball game before school started.The posse was busy last week several of you told me you had success with clickfunnels and their bootcamp! These passive income techniques work!
If you enjoy these posts and emails, please let me know!
Here are some goodies that I hope will help you, but most importantly remember What the world calls smart, God calls stupid !
    1st,  Yes, you should hide your wireless network
    2nd,  ASSEMBLING THE 5 COMPONENTS OF A HEALTHY CHURCH 
   Also,   How to Cash in on the Journal Craze – Part 1
" Pretend that every single person you meet has a sign around his or her neck that says, 'Make me feel important.' "
—  Mary Kay Ash
**********NOTICE************
Bill Dudley has been selling used religious books for more than 20 years. He is now past 83 years of age and still has thousands of books. He is offering to sell them at bargain prices. If you would like to receive his email lists you may request it by emailing him at Bill Dudley <[email protected]>
********************************
Feature
ASSEMBLING THE 5 COMPONENTS OF A HEALTHY CHURCH
Everyone wants to be a part of a healthy church, but not everyone knows how to get there. There are numerous resources available on what a healthy church is and what a healthy church should look like. But, if we were to boil it down to five necessary components, what would they be and what would that puzzle look like?
The building of a healthy church often looks less like a flow-chart or a pyramid, and more circular. Each of the necessary components of a healthy, biblical church depend on the other.
https://factsandtrends.net/2019/08/23/assembling-the-5-components-of-a-healthy-church
—
Group Promo
************************* SPONSOR **********************************************
The BEST Affiliate Training Course – FREE
This is a $997 training course Russell gives away FREE to help train affiliates on how to do affiliate marketing. This also takes them through the process to become a ClickFunnels affiliate and how our 'Dream Car" bonus works.
http://ifggo.pro/clickfunnels-ag19
Help Readers Find Your Book Faster With Categories
You probably already know the general category for your book. You know it's fiction, or it's non-fiction. You know it's science fiction, or maybe it's self help. These are the top-most layers, and they're pretty easy to understand. It's when we get to the next layer that things get fuzzy.
Ok, so that makes the reader's life a little easier. Now it's your turn.

Draft2Digital has an easy BISAC search tool built right into its dashboard! So when you upload your book, you can choose the categories that best fit.
https://www.draft2digital.com/ifeelgod
ANATOMY OF A COMEBACK: SEVEN STEPS TO RESTORATION WITH GOD
ANATOMY OF A COMEBACK: SEVEN STEPS TO RESTORATION WITH GOD examines how to recover from a failure. Many people fail in some area of their lives. This work outlines the biblical steps that King David used to recover from a major moral and leadership failure. The key thing is that he did recover and so can you.
**************************************************************************************
How to Cash in on the Journal Craze – Part 1
​What Kind of Journals Should You Sell?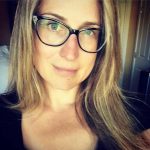 ​Journals are very useful to anyone who wants to record gratitude, change something about themselves, or learn something new. People in all walks of life and all genders get a lot out of journaling. They learn to be happy, they lose weight, or they get deep insight into something that was troubling them. You can cash in on this by creating and selling your own journals for big profits.

The only thing you need to get started is a new angle or topic that will be in demand from your audience. Remember that while there may be journals out there already, your design isn't out there yet. Your design might make all the difference for your audience because it will be designed with them in mind and not the mass market. You want to make something that speaks to your audience and gives them a place to dream.
https://publishforprosperity.com/content/aff/go/ifeelgod/?i=57
Yes, you should hide your wireless network from the neighbors (here's how)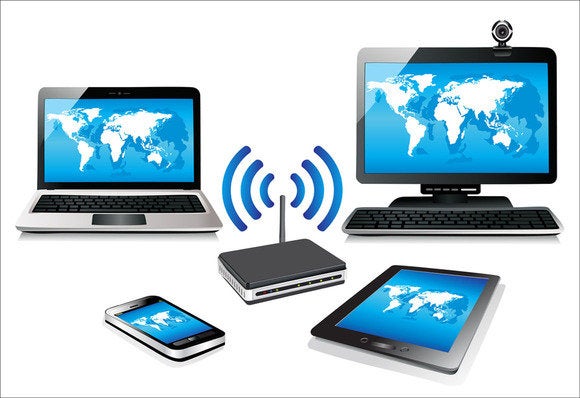 Picture this. It's Friday night and you just got home from work after a challenging week. All you want to do now is turn on your TV and watch the new season of your favorite show that just dropped on Netflix.

You get the red Netflix logo, then… uh-oh, it's buffering. A minute goes by and now you've got an image, but it's so pixelated that you can't even tell what's happening in the scene. Great, now it's back to buffering.

This is not the evening you envisioned.

Perhaps it's because everyone in the neighborhood came home with the same idea and you're all fighting for bandwidth in the same service group. Or just maybe, just maybe it's a neighbor piggybacking on your network.
https://www.komando.com/tips/565449/yes-you-should-hide-your-wireless-network-from-the-neighbors-heres-how
************************* SPONSORs **********************************************
Facebook Messenger Chatbot Builder

Fastest-Growing Facebook Messenger Marketing Solutions Provider Partner
That's powerful stuff. Don't let it go to your head. Statistics show that 1.2 Billion actively use Facebook Messenger on their mobile devices each month. That's some serious reach for any business! You don't have to be a big business to have success with chatbots and MobilleMonkey makes it that much easier.

GET MOBILEMONKEY FREE — YEAH, REALLY
**************************************************************************************
Scripture Thought
What the world calls smart, God calls stupid
"Don't fool yourself. Don't think that you can be wise merely by being up-to-date with the times. Be God's fool—that's the path to true wisdom. What the world calls smart, God calls stupid. It's written in Scripture," 1 Corinthians 3:18-19 (MSG)

When the events of life are viewed with an eternal perspective, things that initially seemed important become unimportant, and things that seemed unimportant become important. Religious activity that is not undertaken with the right spirit or motive is worthless in view of eternity, regardless of how much weight it is given by men. And conversely the smallest cup of water given in the name of Christ receives eternal reward. Be careful how you build your life's work. Keep eternity in mind at all times.
**************************************************************************************
FREE BOOKLET! Learn how to generate BIG ideas!

The power of creative thought is enormous
So dare to generate big thoughts and then do your BIG thing,
**************************************************************************************
Well that's all for today! But I do need your help. Can YOU send me any questions or problems you are having concerning business OR ministry (local or online)?
If you no longer wish to receive these notifications, updates, freebies & special offers then please use the unsubscribe link at the bottom of this email. Either way, thank you for letting me be a part of your online life.
I want to bring value to you as part of the POSSE! Let me know if these are helping you.

I believe in YOU!
Remember – Show up – Be Awesome – Bless Others
In Him,
JMb <><
Bishop James I Feel God Brown
The Internets Favorite Pastor
Visit My Blog http://www.ifeelgod.org –
http://www.1000churches.org – Kingdom Ministry
Get a free UPSCALE conference call with me.
Schedule your time here https://calendly.com/ifeelgod/free-one-on-one-conference
p.s. Please forward this email to online entrepreneurs (coaches, pastors, consultants, trainers, designers, speakers, etc.) who want to learn to create and grow their online business.
​





















Material Disclosure:

In accordance with the recent FTC guidelines I have to inform you that some of the links inside this email or the links on pages this email refers you to, may be affiliate links.
My opinion is not for sale, but in some cases on products I already like, I receive compensation for links in my articles through affiliate arrangements. So, I may be an affiliate of some of the links here. That means I receive a commission if you purchase something after clicking on my link.
I only recommend products I love or people I totally trust. You never pay more, and sometimes I'm able to negotiate special discounts and bonuses. However, you should always do your own research and due diligence.