?Friday Freebies – FREE COURSE: Online Freelancing Essentials 
Dear Posse!
Its I Feel God Brown and we have our Friday Freebies. The posse was busy last week several of you told me you had success with clickfunnels and their bootcamp! These passive income techniques work!
If you enjoy these posts and emails, please let me know!
Here are some goodies that I hope will help you, but most importantly remember Stoop down and reach out to those who are oppressed!


    1st,   How To Hear The Voice Of God
    2nd,  Free Online Proofreading
   Also,  FREE BOOKLET! Learn how to generate BIG ideas!
" Be poor, humble and driven (PhD). Don't be afraid to shift or pivot "
—  Alex Rodriguez
********NOTICE***********
Bill Dudley has been selling used religious books for more than 20 years. He is now past 83 years of age and still has thousands of books. He is offering to sell them at bargain prices. If you would like to receive his email lists you may request it by emailing him at Bill Dudley <[email protected]>
***************************
Feature
FREE COURSE: Online Freelancing Essentials: Be A Successful Fiverr Seller
Learn How To Earn Money Freelancing Your Skills. Do you want to know how to grow your career as an online freelancer—and offer outstanding experiences for every customer you work with?

It's no secret that online freelancing is empowering millions to grow their own careers, take control of their schedules, and live better lives—with Fiverr leading the way for so many prolific, talented freelancers.

That's why this course should be your number one choice when growing your business
http://christianstimulus.com/a/fiverrfree
—
Group Promo
************************* SPONSOR **********************************************
The BEST Affiliate Training Course – FREE
This is a $997 training course Russell gives away FREE to help train affiliates on how to do affiliate marketing. This also takes them through the process to become a ClickFunnels affiliate and how our 'Dream Car" bonus works.
http://ifggo.pro/clickfunnels-ag19
Format and Distribute Your Books with Draft 2 Digital
WRITING IS YOUR DREAM Draft 2 Digital makes publishing your reality. D2D is Self-Publishing with Support for you. Your book is your priority. Their priority is you. They have build tools and services that let you focus on writing while they take care of layout, publishing, distribution, and more.
Best of all, they charge no fees for formatting or updating your book. Keep writing. they'll do the rest.
https://www.draft2digital.com/ifeelgod
How To Hear The Voice Of God
Hearing The Voice of God takes you step by step into understanding how God communicates with men and women TODAY. There are 8 ways the Bible teaches and this book goes through each.

Don't miss this information it can change your life FOREVER
http://ifeelgod.org/training/how-to-hear-the-voice-of-god/
**************************************************************************************
ONE-DAY SUMMIT FORMULA
An Online Entrepreneurs PROVEN FORMULA To Quickly Grow Your List, Launch Your Platform, & Make More Money (even if you are just getting started).
Learn the exact One-Day Summit Formula & immediately begin running your own One-Day Summits.
The psychology of how the One-Day Summit adds value first creating know, like & trust creating a raving fan following.
How you can still SUCCESSFULLY run this exact strategy even if you don't have a list, have minimal resources, or don't have ANY influence!
Get the Starter guide plus Worksheets to map out your One-Day Summit to quickly grow your list, launch your platform or make more money!!  Works whether you are a brand new side hustler or a well established influencer!
Free Online Proofreading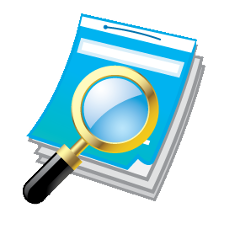 A handy free resource for students, PaperRater offers an online proofreading service. It checks your paper for grammar mistakes and offers suggestions to help improve your writing. https://www.paperrater.com
************************* SPONSORs **********************************************
Facebook Messenger Chatbot Builder

Fastest-Growing Facebook Messenger Marketing Solutions Provider Partner
That's powerful stuff. Don't let it go to your head. Statistics show that 1.2 Billion actively use Facebook Messenger on their mobile devices each month. That's some serious reach for any business! You don't have to be a big business to have success with chatbots and MobilleMonkey makes it that much easier.

GET MOBILEMONKEY FREE — YEAH, REALLY
FREE BOOKLET! Learn how to generate BIG ideas!


The power of creative thought is enormous
So dare to generate big thoughts and then do your BIG thing,
**************************************************************************************
Scripture Thought
Preaching Against Racism Is Not a Distraction from the Gospel 
" Live creatively, friends. If someone falls into sin, forgivingly restore him, saving your critical comments for yourself. You might be needing forgiveness before the day's out. Stoop down and reach out to those who are oppressed. Share their burdens, and so complete Christ's law. If you think you are too good for that, you are badly deceived. "  Galatians 6:2-3  (MSG)
The pulpit gives a record of our witness.
On November 4, 2008, some seven months after I became a father, I saw something unfold on television that I never expected to witness in my lifetime. The United States of America had elected an African American president. My son was asleep by the time the final results came in. Nonetheless, I lifted him from his crib, carried him to the television, and whispered into his still forming imagination: We have a black president; all things are possible. I wanted to make a record. I wanted my son to witness …
In light of recent gun violence, some of which appears to be racially motivated, the church's response to racial controversy is once again in the spotlight. We have to ask ourselves: What will our testimony be? What do we do when violent events occur with such startling frequency that we don't know what to do or what to say?
By Esau McCaulley
assistant professor of New Testament at Wheaton College
https://www.christianitytoday.com/pastors/2019/august-web-exclusives/racism-preaching-against-not-distraction-from-gospel.html
**************************************************************************************
**************************************************************************************
Well that's all for today! But I do need your help. Can YOU send me any questions or problems you are having concerning business OR ministry (local or online)?
If you no longer wish to receive these notifications, updates, freebies & special offers then please use the unsubscribe link at the bottom of this email. Either way, thank you for letting me be a part of your online life.
I want to bring value to you as part of the POSSE! Let me know if these are helping you.

I believe in YOU!
Remember – Show up – Be Awesome – Bless Others
In Him,
JMb <><
Bishop James I Feel God Brown
The Internets Favorite Pastor
Visit My Blog http://www.ifeelgod.org –
http://www.1000churches.org – Kingdom Ministry
p.s. Please forward this email to online entrepreneurs (coaches, pastors, consultants, trainers, designers, speakers, etc.) who want to learn to create and grow their online business.
​





















Material Disclosure:

In accordance with the recent FTC guidelines I have to inform you that some of the links inside this email or the links on pages this email refers you to, may be affiliate links.
My opinion is not for sale, but in some cases on products I already like, I receive compensation for links in my articles through affiliate arrangements. So, I may be an affiliate of some of the links here. That means I receive a commission if you purchase something after clicking on my link.
I only recommend products I love or people I totally trust. You never pay more, and sometimes I'm able to negotiate special discounts and bonuses. However, you should always do your own research and due diligence.