? Friday Freebie – 6 Ways to Format an eBook for Publishing – 4 Free 

Dear Posse!

Its I Feel God Brown and we have our Friday Freebie . This has been a great week for our posse! I received another residual check from JVzoo and some of you did too. These passive income techniques work!
If you enjoy these posts and emails, please let me know!
Here are some goodies that I hope will help you, but most importantly remember the word got out!


    1st,  Free Facebook Chatbot Builder
    2nd, FREE Open source alternative to Adobe's Lightroom 
   Also, Free Youtube Video Support Tool 
"Challenges are what make life interesting and overcoming them is what makes life meaningful"
—  Joshua J. Marine
Feature
Free Youtube Video Support Tool
I've been editing and posting quite a few videos for clients lately and I was looking for a tool to assist me with tags, keywords, etc.

I love TubeBuddy.

TubeBuddy is a FREE browser extension that integrates directly into YouTube to help you run your channel with ease. I currently use the free version but it gives me access to everything I need.
Here is a list of tools in the FREE version
For pricing details visit the TubeBuddy site.
Facebook Messenger Chatbot Builder

Fastest-Growing Facebook Messenger Marketing Solutions Provider Partner
That's powerful stuff. Don't let it go to your head. Statistics show that 1.2 Billion actively use Facebook Messenger on their mobile devices each month. That's some serious reach for any business! You don't have to be a big business to have success with chatbots and MobilleMonkey makes it that much easier.

GET MOBILEMONKEY FREE — YEAH, REALLY
—
Group Promo
************************* SPONSOR **********************************************
Free Church Marketing Boot Camp
If you are serious about reaching more people, then you are going to love Church Marketing University! Use this form to get free and immediate access to our popular Church Marketing Bootcamp. Let's get started helping your church see more visitors each week!
http://christianstimulus.com/a/cmu
**************************************************************************************
FREE Open source alternative to Adobe's Lightroom.
Do you take pictures?
Do you know what the image file type RAW is?
 
If you answered yest to either of these then you should know about Darktable, the FREE Open source alternative to Adobes Lightroom.
https://www.makeuseof.com/tag/how-to-use-darktable-lightroom-alternative/
6 Ways to Format an eBook for Publishing – 4 Free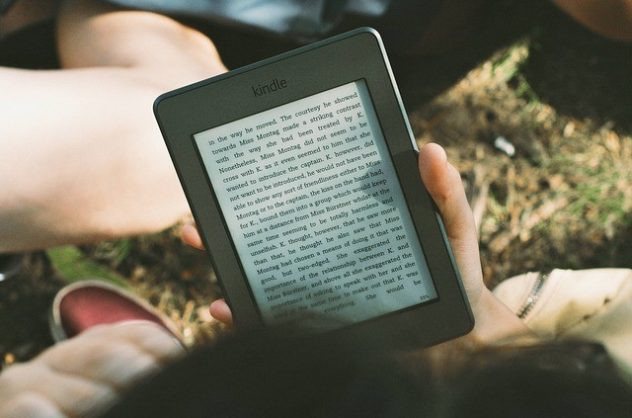 Of all the steps involved in publishing an eBook, this is the one that many authors find the most stressful and confusing.

They're excited to create an amazing book that will help their audience, but then get hung up on the technical elements of actually formatting it for publishing.
https://kimgarst.com/format-ebook-for-publishing
************************* SPONSORs **********************************************
These Top 3 "Diabetes Drugs" Will "Kill" You
Sign up for and learn what the Diabetes Conspiracy is all about…
Learn how Big Pharma has been lying to you just to continue GETTING your money
http://christianstimulus.com/a/diabetes
**************************************************************************************
Scripture Thought
Invitation to a Changed Life
"12 One day in one of the villages there was a man covered with leprosy. When he saw Jesus he fell down before him in prayer and said, "If you want to, you can cleanse me."

13 Jesus put out his hand, touched him, and said, "I want to. Be clean." Then and there his skin was smooth, the leprosy gone.

14-16 Jesus instructed him, "Don't talk about this all over town. Just quietly present your healed self to the priest, along with the offering ordered by Moses. Your cleansed and obedient life, not your words, will bear witness to what I have done." But the man couldn't keep it to himself, and the word got out. Soon a large crowd of people had gathered to listen and be healed of their ailments. As often as possible Jesus withdrew to out-of-the-way places for prayer. " 
Luke 5:12-16  (MSG)
What we must do in the sense of our spiritual leprosy. (1.) We must seek Jesus, enquire after him, acquaint ourselves with him, and reckon the discoveries made to us of Christ by the gospel the most acceptable and welcome discoveries that could be made to us. (2.) We must humble ourselves before him, as this leper, seeing Jesus, fell on his face. We must be ashamed of our pollution, and, in the sense of it, blush to lift up our faces before the holy Jesus. (3.) We must earnestly desire to be cleansed from the defilement, and cured of the disease, of sin, which renders us unfit for communion with God. (4.) We must firmly believe Christ's ability and sufficiency to cleanse us: Lord
**************************************************************************************
How To Hear The Voice Of God
Hearing The Voice of God takes you step by step into understanding how God communicates with men and women TODAY. There are 8 ways the Bible teaches and this book goes through each.

Don't miss this information it can change your life FOREVER
http://ifeelgod.org/training/how-to-hear-the-voice-of-god/
**************************************************************************************
Well that's all for today! But I do need your help. Can YOU send me any questions or problems you are having concerning business OR ministry (local or online)?
If you no longer wish to receive these notifications, updates, freebies & special offers then please use the unsubscribe link at the bottom of this email. Either way, thank you for letting me be a part of your online life.
I want to bring value to you as part of the POSSE! Let me know if these are helping you.

I believe in YOU!
Remember – Show up – Be Awesome – Bless Others
In Him,
JMb <><
Bishop James I Feel God Brown
The Internets Favorite Pastor
Visit My Blog http://www.ifeelgod.org –
http://www.1000churches.org – Kingdom Ministry
p.s. Please forward this email to online entrepreneurs (coaches, pastors, consultants, trainers, designers, speakers, etc.) who want to learn to create and grow their online business.
​





















Material Disclosure:

In accordance with the recent FTC guidelines I have to inform you that some of the links inside this email or the links on pages this email refers you to, may be affiliate links.
My opinion is not for sale, but in some cases on products I already like, I receive compensation for links in my articles through affiliate arrangements. So, I may be an affiliate of some of the links here. That means I receive a commission if you purchase something after clicking on my link.
I only recommend products I love or people I totally trust. You never pay more, and sometimes I'm able to negotiate special discounts and bonuses. However, you should always do your own research and due diligence.