?

⭕ Tuesday Tech – Free Grammar Checker


Dear Posse!

Its I Feel God Brown and we have our Tuesday Tech. All you parents know school is about to start, so now is a great time for the Posse to start looking at tools for school AND business! If you enjoy these posts and emails, please let me know!

Here are some goodies that I hope will help you, but most importantly remember Life is not defined by what you have. 



    1st,   Make sure you have this VPN
    2nd, Why You Should Promote Residual Affiliate Programs – PT1
   Also, Check and fix 404 error pages

"The difference between a successful person and others is not a lack of strength, not a lack of knowledge, but rather a lack of will. "
—  Vince Lombardi
Feature
Check and fix 404 error pages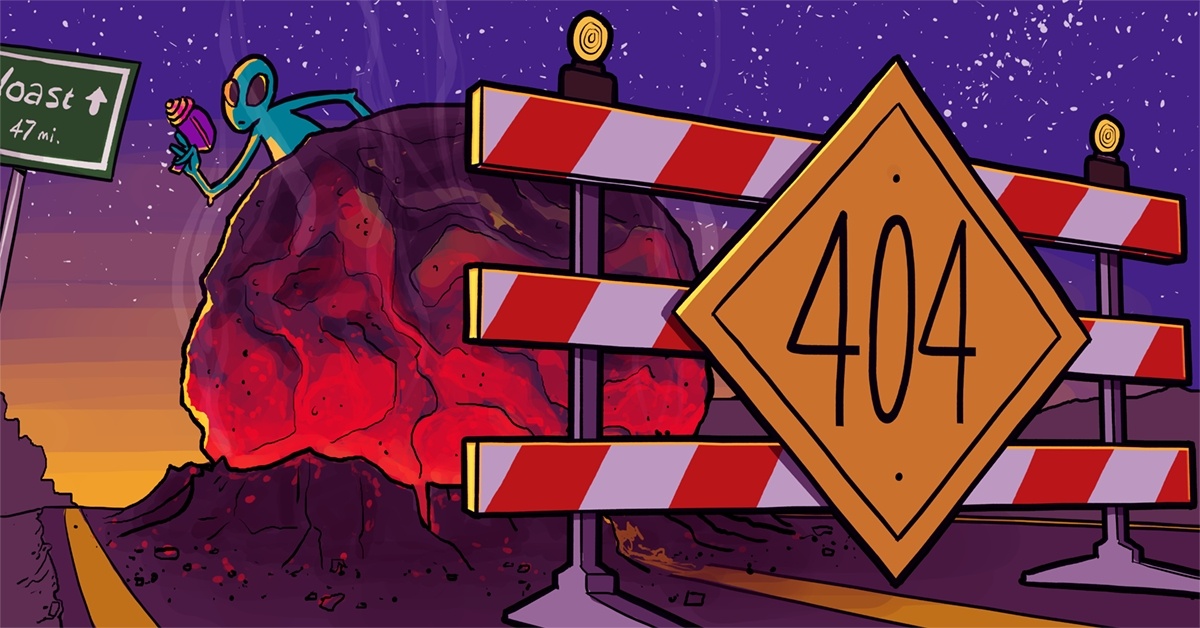 One of the most annoying things that can happen to a visitor is to hit a 404 "page not found" error on your website. Search engine spiders tend to not like such errors much either.
https://yoast.com/404-error-pages-checking/
Schools About To Start – Free Grammar Checker
Great Writing, Simplified! Compose bold, clear, mistake-free writing with Grammarly's AI-powered writing assistant. 20 million people use Grammarly to improve their writing.
Get corrections and suggestions from Grammarly while you write on Gmail, Twitter, LinkedIn, and all your other favorite sites.
Facebook Messenger Chatbot Builder

Fastest-Growing Facebook Messenger Marketing Solutions Provider Partner
That's powerful stuff. Don't let it go to your head. Statistics show that 1.2 Billion actively use Facebook Messenger on their mobile devices each month. That's some serious reach for any business! You don't have to be a big business to have success with chatbots and MobilleMonkey makes it that much easier.

GET MOBILEMONKEY FREE — YEAH, REALLY
—
Group Promo
************************* SPONSOR **********************************************
Make sure you have this VPN before your next trip!
Be Secure Online With The Best VPN! Traveling is one of my favorite things to do. So when I chose a company to protect me and my devices while traveling, I went with Ivacy – The Best VPN. There are no activity logs, no tracking, and no RAM.
They offer the fastest speeds and there are 164 servers globally, so no matter where you are, Ivacy – The Best VPN is protecting your data.
The following are 7 reasons why you shouldn't travel overseas without a VPN, plus a description of what it is, how it works, and why you need one.
**************************************************************************************
Why You Should Promote Residual Affiliate Programs – PT1
If you need of additional income or if you are planning to set up an online business but you still don't have any product to sell, then affiliate marketing may be the best solution for your problems.

With affiliate marketing, you won't need to worry about the products you have to sell. 
http://christianstimulus.com/?p=1008
************************* SPONSORs **********************************************
These Top 3 "Diabetes Drugs" Will "Kill" You
Sign up for and learn what the Diabetes Conspiracy is all about…
Learn how Big Pharma has been lying to you just to continue GETTING your money
http://christianstimulus.com/a/diabetes
Free Church Marketing Boot Camp
If you are serious about reaching more people, then you are going to love Church Marketing University! Use this form to get free and immediate access to our popular Church Marketing Bootcamp. Let's get started helping your church see more visitors each week!
http://christianstimulus.com/a/cmu
**************************************************************************************
Scripture Thought
For Love or Money 
"Speaking to the people, he went on, "Take care! Protect yourself against the least bit of greed. Life is not defined by what you have, even when you have a lot."  Luke 12:15  (MSG)
Irish poet Oscar Wilde said, "When I was young I thought that money was the most important thing in life; now that I am old I know that it is." His comment was made tongue-in-cheek; he lived only to age forty-six, so he never truly was "old." Wilde fully understood that life is not about money.

Money is temporary; it comes and it goes. So life must be about more than money and what it can buy. Jesus challenged the people of His generation—rich and poor alike—to a recalibrated value system. In Luke 12:15, Jesus said, "Watch out! Be on your guard against all kinds of greed; life does not consist in an abundance of possessions." In our culture, where there's an abiding focus on more and newer and better, there's something to be said both for contentment and for perspective about how we view money and possessions.

Upon meeting Jesus, a rich young ruler went away sad because he had many possessions he didn't want to give up (see Luke 18:18-25), but Zacchaeus the tax collector gave away much of what he'd spent his life acquiring (Luke 19:8). The difference is embracing the heart of Christ. In His grace, we can find a healthy perspective on the things we possess—so they don't become the things that have us.

By Bill Crowder
What can't you live without? Why? Is it something that lasts forever, or just for a moment?
**************************************************************************************
How To Hear The Voice Of God
Hearing The Voice of God takes you step by step into understanding how God communicates with men and women TODAY. There are 8 ways the Bible teaches and this book goes through each.

Don't miss this information it can change your life FOREVER
http://ifeelgod.org/training/how-to-hear-the-voice-of-god/
**************************************************************************************
Well that's all for today! But I do need your help. Can YOU send me any questions or problems you are having concerning business OR ministry (local or online)?
If you no longer wish to receive these notifications, updates, freebies & special offers then please use the unsubscribe link at the bottom of this email. Either way, thank you for letting me be a part of your online life.
I want to bring value to you as part of the POSSE! Let me know if these are helping you.

I believe in YOU!
Remember – Show up – Be Awesome – Bless Others
In Him,
JMb <><
Bishop James I Feel God Brown
The Internets Favorite Pastor
Visit My Blog http://www.ifeelgod.org –
http://www.1000churches.org – Kingdom Ministry
p.s. Please forward this email to online entrepreneurs (coaches, pastors, consultants, trainers, designers, speakers, etc.) who want to learn to create and grow their online business.
​





















Material Disclosure:

In accordance with the recent FTC guidelines I have to inform you that some of the links inside this email or the links on pages this email refers you to, may be affiliate links.
My opinion is not for sale, but in some cases on products I already like, I receive compensation for links in my articles through affiliate arrangements. So, I may be an affiliate of some of the links here. That means I receive a commission if you purchase something after clicking on my link.
I only recommend products I love or people I totally trust. You never pay more, and sometimes I'm able to negotiate special discounts and bonuses. However, you should always do your own research and due diligence.