☎️ Thursday Training – Facebook Messenger Chatbot Builder

Dear Posse!

Its I Feel God Brown and we have our Thursday Tech. We had a great week last week at the believers convention and the boys performance at music camp was awesome. Because of your support we were able to live a little while we worked (THANKS POSSE) If you enjoy these posts and emails, please let me know!
Here are some goodies that I hope will help you, but most importantly remember … their prayers intensified by fasting!

    1st,  Secret Funnel Strategy
    2nd, Speed up your PC using free program
   Also,  Health Risks of Evening Stress
"I'd rather regret the things I've done than regret the things I haven't done. "
—  Lucille Ball
Feature
Facebook Messenger Chatbot Builder

Fastest-Growing Facebook Messenger Marketing Solutions Provider Partner
That's powerful stuff. Don't let it go to your head. Statistics show that 1.2 Billion actively use Facebook Messenger on their mobile devices each month. That's some serious reach for any business! You don't have to be a big business to have success with chatbots and MobilleMonkey makes it that much easier.

GET MOBILEMONKEY FREE — YEAH, REALLY
These Top 3 "Diabetes Drugs" Will "Kill" You
Sign up for and learn what the Diabetes Conspiracy is all about…
Learn how Big Pharma has been lying to you just to continue GETTING your money
http://christianstimulus.com/a/diabetes
Group Promo
************************* SPONSOR **********************************************
 FBS – RUSSEL BRUNSON'S Secret Funnel Strategy
This training was super helpful for me, so I wanted to pass it along to you…
How do you create a sales funnel that actually makes money? There are a lot of sales funnel tutorials and training out there. However, not all of them will help you make money online or will help you in building sales funnels that actually convert. The funnel hacking strategy that Russell talks about in this video is a tactic that has helped him become super successful. He'll show you how to create a sales funnel that will help you level up your online business game.
Here's the link I used to check out the free training
→ http://christianstimulus.com/a/secretfunnels
Free Church Marketing Boot Camp
If you are serious about reaching more people, then you are going to love Church Marketing University! Use this form to get free and immediate access to our popular Church Marketing Bootcamp. Let's get started helping your church see more visitors each week!
http://christianstimulus.com/a/cmu
**************************************************************************************
The Health Risks of Evening Stress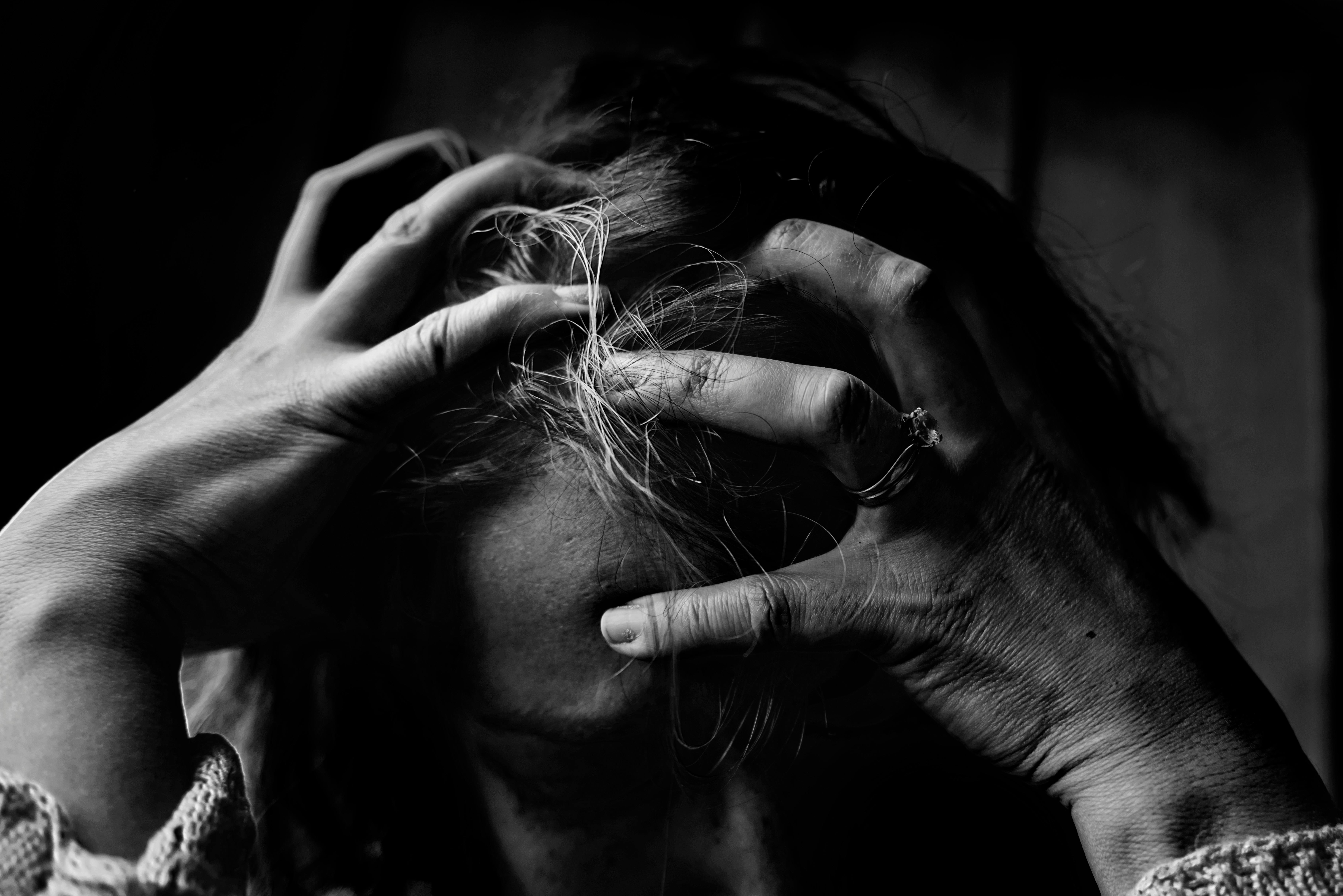 Nighttime worrying may affect health more than morning nerves. Psychological stress contributes to a range of heart problems, from structural abnormalities to heart attacks. Studies have also found that chronic stress can disrupt the body's immune and endocrine systems as well as its metabolic processes, and that these disruptions are associated with diabetes, irritable bowel disease, cancer, and other medical conditions.
https://elemental.medium.com/the-health-risks-of-evening-stress-9737ad9ea8c2
Speed up your PC using this free program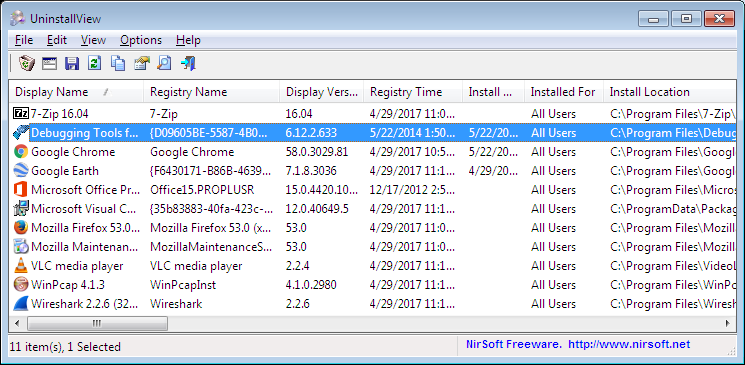 UninstallView is a tool for Windows that collects information about all programs installed on your system and displays the details of the installed programs in one table. You can use it to get installed programs information for your local system, for remote computer on your network, and for external hard-drive plugged to your computer. It also allows you to easily uninstall a software on your local computer and remote computer

https://www.nirsoft.net/utils/uninstall_view.html
************************* SPONSORs **********************************************
Quick & Easy way to Make your Podcast
Don't get hung up on the details! This system does not force you to spend hours trying to learn all the techie stuff. Don't pay us or anyone else to get your podcast up and running. This is the Quick & Easy way to Make your Podcast. Alitu Tames the Audio Tech & Offers Tools to
help you Create your Dream Show, at Last!
http://christianstimulus.com/a/alitu
Make sure you have this VPN before your next trip!
Be Secure Online With The Best VPN! Traveling is one of my favorite things to do. So when I chose a company to protect me and my devices while traveling, I went with Ivacy – The Best VPN. There are no activity logs, no tracking, and no RAM.
They offer the fastest speeds and there are 164 servers globally, so no matter where you are, Ivacy – The Best VPN is protecting your data.
The following are 7 reasons why you shouldn't travel overseas without a VPN, plus a description of what it is, how it works, and why you need one.
**************************************************************************************
Scripture Thought
An Empty Stomach
"Paul and Barnabas handpicked leaders in each church. After praying—their prayers intensified by fasting—they presented these new leaders to the Master to whom they had entrusted their lives."  Acts 14:23 (MSG)
Need more power? Then you need more of the Holy Spirit. Need more wisdom? Then you need more of the Holy Spirit. Need more love, joy, peace, patience, kindness, goodness, faithfulness, gentleness, or self-control? Then you need more of the Holy Spirit.

We need to be filled with the Holy Spirit, but we have to empty ourselves first. And one of the best ways to empty ourselves is through fasting.

When I have a big decision to make, I circle it with a fast. It doesn't just purge my body; it purges my mind and spirit as well. It also purges my motives.

When I need a breakthrough, I circle it with a fast. It doesn't just break down the challenges I'm facing; it also breaks down the calluses in my heart.

An empty stomach may be the most powerful prayer posture in Scripture.

It's even more powerful than kneeling! It shows God that we mean business. And when we fast, God makes our business His business!

Maybe there is something you've been praying for that you need to start fasting for. You need to take it to the next level. Draw a double circle by fasting for a friend or a family member. During our forty-day prayer challenge, small groups turned into prayer circles by fasting for friends who were battling cancer or applying for jobs or fighting to save marriages. And the answers were absolutely amazing. If you double-circle things with prayer and fasting, don't be surprised if you receive a double blessing!

If you want to break the sin habit, you've got to establish a prayer habit.
Mark Batterson
Draw the Circle
**************************************************************************************
How To Hear The Voice Of God
Hearing The Voice of God takes you step by step into understanding how God communicates with men and women TODAY. There are 8 ways the Bible teaches and this book goes through each.

Don't miss this information it can change your life FOREVER
http://ifeelgod.org/training/how-to-hear-the-voice-of-god/
**************************************************************************************
Well that's all for today! But I do need your help. Can YOU send me any questions or problems you are having concerning business OR ministry (local or online)?
If you no longer wish to receive these notifications, updates, freebies & special offers then please use the unsubscribe link at the bottom of this email. Either way, thank you for letting me be a part of your online life.
I want to bring value to you as part of the POSSE! Let me know if these are helping you.

I believe in YOU!
Remember – Show up – Be Awesome – Bless Others
In Him,
JMb <><
Bishop James I Feel God Brown
The Internets Favorite Pastor
Visit My Blog http://www.ifeelgod.org –
http://www.1000churches.org – Kingdom Ministry
p.s. Please forward this email to online entrepreneurs (coaches, pastors, consultants, trainers, designers, speakers, etc.) who want to learn to create and grow their online business.
​





















Material Disclosure:

In accordance with the recent FTC guidelines I have to inform you that some of the links inside this email or the links on pages this email refers you to, may be affiliate links.
My opinion is not for sale, but in some cases on products I already like, I receive compensation for links in my articles through affiliate arrangements. So, I may be an affiliate of some of the links here. That means I receive a commission if you purchase something after clicking on my link.
I only recommend products I love or people I totally trust. You never pay more, and sometimes I'm able to negotiate special discounts and bonuses. However, you should always do your own research and due diligence.