☀️Saturday Sonday –  Cloud Storage Program You Will Love

Dear Posse!

Its I Feel God Brown and we have our Saturday Sonday Special. We have the boys in Music camp and we are spending time at the KCM conference here in Ft. Worth. (THANKS POSSE) If you enjoy these posts and emails, please let me know!
Here are some goodies that I hope will help you, but most importantly remember God makes everything come out right!

    1st, Easy way to Make your Podcast
    2nd,  How Using Live Video Can Boost Your Business
   Also, BEST PLACES TO LIST YOUR CHURCH
" If you cannot do great things, do small things in a great way."
—  Napoleon Hill
Feature
Cloud Storage Program You Will Love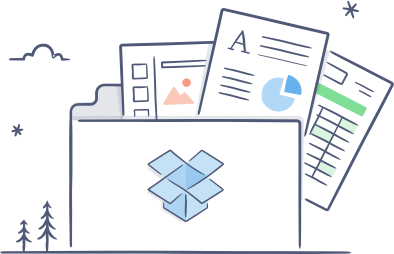 Dropbox – Get to all your files from anywhere, on any device, and share them with anyone.
Dropbox is a home for all of your work. With the added benefits of cloud storage, you can store and share files, collaborate on projects and bring your best ideas to life – whether you're working alone or as part of a team.
—
These Top 3 "Diabetes Drugs" Will "Kill" You
Sign up for and learn what the Diabetes Conspiracy is all about…
Learn how Big Pharma has been lying to you just to continue GETTING your money
http://christianstimulus.com/a/diabetes
Group Promo
************************* SPONSOR **********************************************
Make sure you have this VPN before your next trip!
Be Secure Online With The Best VPN! Traveling is one of my favorite things to do. So when I chose a company to protect me and my devices while traveling, I went with Ivacy – The Best VPN. There are no activity logs, no tracking, and no RAM.
They offer the fastest speeds and there are 164 servers globally, so no matter where you are, Ivacy – The Best VPN is protecting your data.
The following are 7 reasons why you shouldn't travel overseas without a VPN, plus a description of what it is, how it works, and why you need one.
 FBS – RUSSEL BRUNSON'S Secret Funnel Strategy
This training was super helpful for me, so I wanted to pass it along to you…
How do you create a sales funnel that actually makes money? There are a lot of sales funnel tutorials and training out there. However, not all of them will help you make money online or will help you in building sales funnels that actually convert. The funnel hacking strategy that Russell talks about in this video is a tactic that has helped him become super successful. He'll show you how to create a sales funnel that will help you level up your online business game.
Here's the link I used to check out the free training
→ http://christianstimulus.com/a/secretfunnels
**************************************************************************************
How Using Live Video Can Boost Your Business Dramatically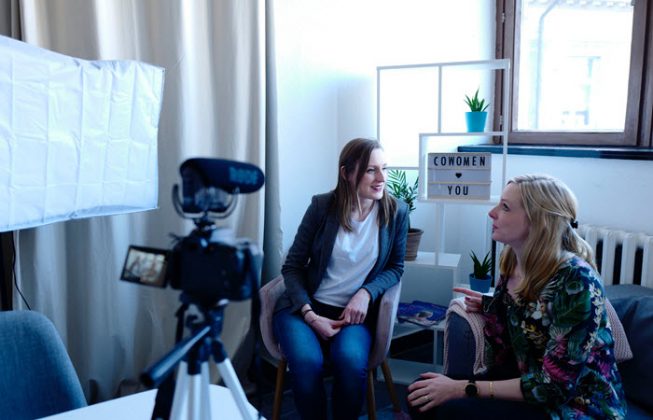 Are you using live video in your business? Do you know the benefits of live streaming?

Chances are you have social media profiles where you post news and events, but you're likely not taking the time to build more than cursory relationships with your customer base.

Live video gives your customers a chance to get to know you on a more personal level, humanizing your business and making people see you are a real person and not just an auto-generated social media profile.

What's more, 80% of people would rather watch a live video on social media than read a blog post or social media post. So, how are you going to get started using live video to boost your business?
https://www.dumblittleman.com/benefits-of-live-streaming/  (SCROLL WAY DOWN THE PAGE)


12 BEST PLACES TO LIST YOUR CHURCH ONLINE
Searching online for information about people, places, products, and organizations is commonplace in our digital age. Most of us are doing multiple searches daily or even hourly. Tools like Google Places and Yelp provide valuable information about the establishments we want to visit, like restaurants, stores, schools, and even churches. These tools give searchers a context and a place to refine and narrow their searches as they navigate the vast sea of information online.

Churches are a common and popular search topic that interested visitors and church shoppers are online researching. Quickly gathering important, accurate, and helpful information about your church is what searchers want. Church communicators understand that church websites, social media, and search engine place pages are essential tools that every church needs to be successful on and offline.

https://churchtechtoday.com/2019/07/26/12-best-places-to-list-your-church-online  (SCROLL WAY DOWN THE PAGE)


************************* SPONSORs **********************************************
Quick & Easy way to Make your Podcast
Don't get hung up on the details! This system does not force you to spend hours trying to learn all the techie stuff. Don't pay us or anyone else to get your podcast up and running. This is the Quick & Easy way to Make your Podcast. Alitu Tames the Audio Tech & Offers Tools to
help you Create your Dream Show, at Last!
http://christianstimulus.com/a/alitu
Free Church Marketing Boot Camp
If you are serious about reaching more people, then you are going to love Church Marketing University! Use this form to get free and immediate access to our popular Church Marketing Bootcamp. Let's get started helping your church see more visitors each week!
http://christianstimulus.com/a/cmu
**************************************************************************************
Scripture Thought
God makes everything come out right
"God makes everything come out right;
    he puts victims back on their feet.
He showed Moses how he went about his work,
    opened up his plans to all Israel.
God is sheer mercy and grace;
    not easily angered, he's rich in love.
He doesn't endlessly nag and scold,
    nor hold grudges forever.
He doesn't treat us as our sins deserve,
    nor pay us back in full for our wrongs."   Psalm 103:6-8   (MSG)
Countless offenses can have us wondering just how longsuffering we have to be. Out of a sense of justice, we declare, This is unfair or I have a right to be angry. Before we know it, our thankful thoughts at Thanksgiving have evolved into irritation and complaint. But God answers our ingratitude with abounding love.

As we repeatedly offend Him by neglecting to thank Him and by doing wrong to others, He has every right to be angry with us. Yet He patiently bears with us. He compassionately bears our sins. He even "gave his one and only Son, that whoever believes in him shall Not perish but have eternal life" (John 3:16). God's righteous anger and infinite love met at the cross. Knowing this, how can we not praise Him?

Insight: "Do you wish to see God's love? Look at the cross." (D.A. Carson, 1999)
+Michael Inman [email protected]
**************************************************************************************
How To Hear The Voice Of God
Hearing The Voice of God takes you step by step into understanding how God communicates with men and women TODAY. There are 8 ways the Bible teaches and this book goes through each.

Don't miss this information it can change your life FOREVER
http://ifeelgod.org/training/how-to-hear-the-voice-of-god/
**************************************************************************************
Well that's all for today! But I do need your help. Can YOU send me any questions or problems you are having concerning business OR ministry (local or online)?
If you no longer wish to receive these notifications, updates, freebies & special offers then please use the unsubscribe link at the bottom of this email. Either way, thank you for letting me be a part of your online life.
I want to bring value to you as part of the POSSE! Let me know if these are helping you.

I believe in YOU!
Remember – Show up – Be Awesome – Bless Others
In Him,
JMb <><
Bishop James I Feel God Brown
The Internets Favorite Pastor
Visit My Blog http://www.ifeelgod.org –
http://www.1000churches.org – Kingdom Ministry
p.s. Please forward this email to online entrepreneurs (coaches, pastors, consultants, trainers, designers, speakers, etc.) who want to learn to create and grow their online business.
​





















Material Disclosure:

In accordance with the recent FTC guidelines I have to inform you that some of the links inside this email or the links on pages this email refers you to, may be affiliate links.
My opinion is not for sale, but in some cases on products I already like, I receive compensation for links in my articles through affiliate arrangements. So, I may be an affiliate of some of the links here. That means I receive a commission if you purchase something after clicking on my link.
I only recommend products I love or people I totally trust. You never pay more, and sometimes I'm able to negotiate special discounts and bonuses. However, you should always do your own research and due diligence.