?

Saturday-Sonday – FREE CHURCH MARKETING BOOTCAMP


Dear Posse!

Its I Feel God Brown and we have our Saturday Sonday. Because of you I was able to take a week away and visit family in Michigan. (THANKS POSSE) If you enjoy these posts and emails, please let me know!

Here are some goodies that I hope will help you, but most importantly remember The One Who Wins Is The One Who Believes. !

    1st,  Quick & Easy way to Make your Podcast 
    2nd, Check If Your Android Device Has Been Infected   
   Also,  Spot spy cameras on your vacation

"It's a new day! Let go of old issues, relationships, or apprehensions that are holding you back. Decide to move forward using the knowledge you've gained, from your failures and triumphs, while making room for new accomplishments. Cleaning isn't just good for your house, it's healthy for your mind. Adopt the attitude that you can and will achieve your dreams, because it's true. You have greatness within you!"
— Les Brown


—
FREE CHURCH MARKETING BOOTCAMP
If you are serious about reaching more people, then you are going to love Church Marketing University! Use this form to get free and immediate access to our popular Church Marketing Bootcamp. Let's get started helping your church see more visitors each week!
https://is.gd/ChurchMarketingU
Check If Your Android Device Has Been Infected by Malicious Adware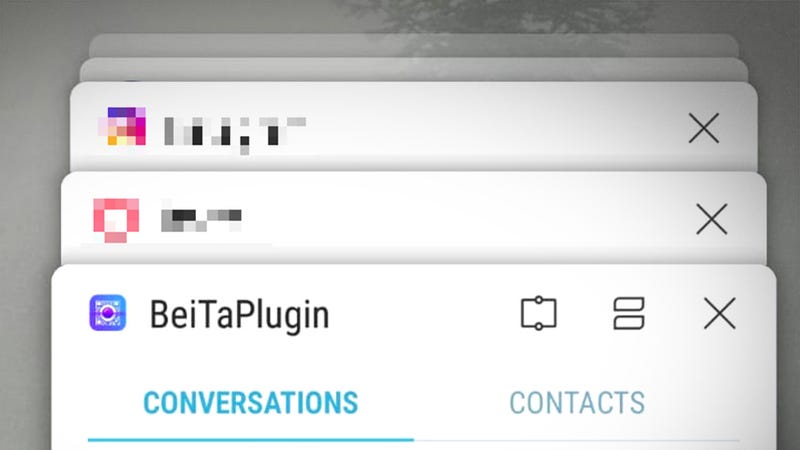 In response to Lookout's report, CooTek said it would be removing the adware from its apps, but further investigation from BuzzFeed revealed that many of the apps still ran BeiTaAd despite CooTek's promise. Google finally responded by banning CooTek and over 200 of its apps from the Play Store.
http://bit.ly/2Z26iCz 
Group Promo
How to spot spy cameras in your vacation rental: Common hiding places
We've all heard stories of people finding hidden cameras in vacation rentals. If you've ditched hotels and prefer to book accommodations through sites like Airbnb and VRBO, how do you ensure your privacy isn't being violated?
************************* SPONSOR **********************************************
Make sure you have this VPN before your next trip!
Be Secure Online With The Best VPN! Traveling is one of my favorite things to do. So when I chose a company to protect me and my devices while traveling, I went with Ivacy – The Best VPN. There are no activity logs, no tracking, and no RAM.
They offer the fastest speeds and there are 164 servers globally, so no matter where you are, Ivacy – The Best VPN is protecting your data.
The following are 7 reasons why you shouldn't travel overseas without a VPN, plus a description of what it is, how it works, and why you need one.
FBS – Secret Funnel Strategy
This training was super helpful for me, so I wanted to pass it along to you…
Here's the link I used to check out the free training
→ http://christianstimulus.com/a/secretfunnels
**************************************************************************************
Quick & Easy way to Make your Podcast
Don't get hung up on the details! This system does not force you to spend hours trying to learn all the techie stuff. Don't pay us or anyone else to get your podcast up and running. This is the Quick & Easy way to Make your Podcast. Alitu Tames the Audio Tech & Offers Tools to
help you Create your Dream Show, at Last!
http://christianstimulus.com/a/alitu
************************* SPONSORs **********************************************
These Top 3 "Diabetes Drugs" Will "Kill" You
Sign up for and learn what the Diabetes Conspiracy is all about…
Learn how Big Pharma has been lying to you just to continue GETTING your money
http://christianstimulus.com/a/diabetes
**************************************************************************************
Scripture Thought
The One Who Wins Is The One Who Believes
Every God-begotten person conquers the world's ways. The conquering power that brings the world to its knees is our faith. The person who wins out over the world's ways is simply the one who believes Jesus is the Son of God.
1 John 5:4-5 The Message (MSG)
Any coach will tell you that part of playing the game right is having a winning attitude. That's what God wants us, as believers, to have. He wants us to have so much faith in Him that we expect to whip any obstacle the devil brings our way. He wants us to expect to win at the game of life.

But most of us don't come by that attitude easily. We're so accustomed to losing that we have to totally change our way of thinking if we want to have a winning mind-set. In Ephesians, the Apostle Paul told the Church to renew their minds. Like us, they needed to change their attitudes, to renew their minds to the fact that Jesus overcame the world.

If you haven't already, you need to do that too! You need to develop a glorious sense of confidence that says, "Hey, Devil, I'm going to be victorious and there's not a thing you can do to stop me!"
K. Copeland
Well that's all for today! But I do need your help. Can YOU send me any questions or problems you are having concerning business OR ministry (local or online)?
If you no longer wish to receive these notifications, updates, freebies & special offers then please use the unsubscribe link at the bottom of this email. Either way, thank you for letting me be a part of your online life.
I want to bring value to you as part of the POSSE! Let me know if these are helping you.

I believe in YOU!
Remember – Show up – Be Awesome – Bless Others
In Him,
JMb <><
Bishop James I Feel God Brown
The Internets Favorite Pastor
Visit My Blog http://www.ifeelgod.org –
http://www.1000churches.org – Kingdom Ministry
p.s. Please forward this email to online entrepreneurs (coaches, pastors, consultants, trainers, designers, speakers, etc.) who want to learn to create and grow their online business.
​





















Material Disclosure:

In accordance with the recent FTC guidelines I have to inform you that some of the links inside this email or the links on pages this email refers you to, may be affiliate links.
My opinion is not for sale, but in some cases on products I already like, I receive compensation for links in my articles through affiliate arrangements. So, I may be an affiliate of some of the links here. That means I receive a commission if you purchase something after clicking on my link.
I only recommend products I love or people I totally trust. You never pay more, and sometimes I'm able to negotiate special discounts and bonuses. However, you should always do your own research and due diligence.