? Friday Freebies – Best Free Personal Financial and Budgeting Program

Dear Posse!

Its I Feel God Brown and we have our Friday Freebies. Because of you I was able to take a week away and visit family in Michigan. (THANKS POSSE) If you enjoy these posts and emails, please let me know!
Here are some goodies that I hope will help you, but most importantly remember Without HIM, nothing makes sense!

    1st,  Free Story-boarding Software 
    2nd, 3 Requirements to Make a Career Out of Your Side Hustle 
   Also,  Free Marketing Course –  TheEasyProfit
"Success doesn't just find you. You have to go out and get it."
-unknown

—
3 Requirements to Make a Career Out of Your Side Hustle!
You may have turned your passion into a nice income stream. Here are a few questions to ask to determine if you should turn your side hustle into a career.

https://wp.me/p5Mx3o-ft
Group Promo
Free Story-boarding Software
The best way to visualize your story.! Storyboarder makes it easy to visualize a story as fast you can draw stick figures. Quickly draw to test if a story idea works. Create and show animatics to others. Express your story idea without making a movie.
************************* SPONSOR **********************************************
 FBS – Secret Funnel Strategy
This training was super helpful for me, so I wanted to pass it along to you…
Here's the link I used to check out the free training
→ http://christianstimulus.com/a/secretfunnels
**************************************************************************************
Best free personal financial and budgeting program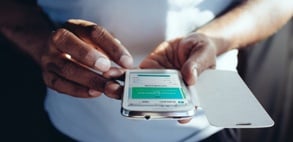 It's all coming together! When you're on top of your money, life is good. We help you
effortlessly manage your finances in one place. Bring all of your money to one place, from balances and bills to credit score and more.
Free Marketing Course –  TheEasyProfit  (limited time)
Build Extremely Profitable Sales Funnels! Over-the-shoulder video series revealing the way I build my best converting sales funnels
https://www.udemy.com/the-easy-profit/
************************* SPONSORs **********************************************
These Top 3 "Diabetes Drugs" Will "Kill" You
Sign up for and learn what the Diabetes Conspiracy is all about…
Learn how Big Pharma has been lying to you just to continue GETTING your money
http://christianstimulus.com/a/diabetes
**************************************************************************************
Scripture Thought
Without you, nothing makes sense
Keep me safe, O God,
    I've run for dear life to you.
I say to God, "Be my Lord!"
    Without you, nothing makes sense.
Psalm 16:1-2 http://bit.ly/2YY3YfH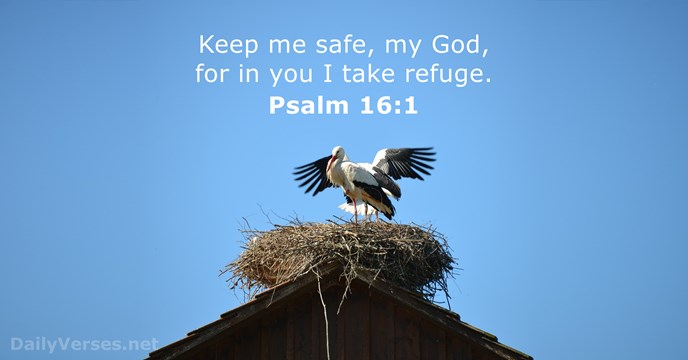 "My precious . . ." First portrayed in Tolkien's Lord of the Rings trilogy, the image of the emaciated creature Gollum in his maniacal obsession with the "precious ring of power" has become an iconic one today—for greed, obsession, even insanity.

It's also a troublingly relatable image. In his tormented love-hate relationship with both the ring and with himself, Gollum's voice echoes the hunger in our own hearts. Whether it's directed at one thing in particular, or just a vague longing for "more," we're sure that once we finally get our own "precious," we'll be satisfied. But instead, what we thought would make us whole leaves us feeling even emptier than before.

There's a better way to live. As David expresses in Psalm 16, when the longings in our hearts threaten to send us on a desperate, futile quest for satisfaction (v. 4), we can remember to turn to God for refuge (v. 1), reminding ourselves that apart from Him we have nothing (v. 2).
By Monica Brands
Well that's all for today! But I do need your help. Can YOU send me any questions or problems you are having concerning business OR ministry (local or online)?
If you no longer wish to receive these notifications, updates, freebies & special offers then please use the unsubscribe link at the bottom of this email. Either way, thank you for letting me be a part of your online life.
I want to bring value to you as part of the POSSE! Let me know if these are helping you.

I believe in YOU!
Remember – Show up – Be Awesome – Bless Others
In Him,
JMb <><
Bishop James I Feel God Brown
The Internets Favorite Pastor
Visit My Blog http://www.ifeelgod.org –
http://www.1000churches.org – Kingdom Ministry
p.s. Please forward this email to online entrepreneurs (coaches, pastors, consultants, trainers, designers, speakers, etc.) who want to learn to create and grow their online business.
​





















Material Disclosure:

In accordance with the recent FTC guidelines I have to inform you that some of the links inside this email or the links on pages this email refers you to, may be affiliate links.
My opinion is not for sale, but in some cases on products I already like, I receive compensation for links in my articles through affiliate arrangements. So, I may be an affiliate of some of the links here. That means I receive a commission if you purchase something after clicking on my link.
I only recommend products I love or people I totally trust. You never pay more, and sometimes I'm able to negotiate special discounts and bonuses. However, you should always do your own research and due diligence.