😃
Saturday Sonday – Internet Preachers Rise
Dear Posse!

Its I Feel God Brown and we have our Saturday Sonday. I have been so blessed to hear from several of our entrepreneurial Pastors who enjoy this email. (THANKS POSSE) If you enjoy it please let me know!
Here are some goodies that I hope will help you, but most importantly remember Seek A Deeper Christian Life!

    1st, Text your church
    2nd, This Mother Earns Over $350 a Day
   Also,Your Email List Discount
"Don't be afraid to give up the good to go for the great."
— John D. Rockefeller
Whats the perfect streaming service for you?
Cutting the cord. It's a phrase that sounds so liberating. But it's easier said than done. It requires a lot of research, especially if you're trying to find a way to bring down your cable bill.

You'll still need your internet service, a router for Wi-Fi, a set-top box for streaming or a smart TV, deciding which channels to watch, buying the streaming package that's right for you, paying extra for premium channels and more. And almost all of it comes with a monthly fee.

In the end, cutting the cord could be more expensive than cable if you don't know how to do it right. Luckily, we've found a cool site that not only takes you through the process of cutting the cord but also helps you find the package that's right for you.
Before you cut the cord use this interactive site to find where you can watch your favorite shows and how much that will cost. Flixed has answers for would-be cord cutters
Your Email List Discount
You've probably heard me say this over and over, but it's true, so I'm saying it again. Your email list is your most valuable asset. It's a big part of how you can build your business.

Well, I wanted to let you know that if you use my link to sign up for GetResponse, you get 10% off for life. If you are looking to start your email list, or are looking for a better service, check out GetResponse.

Click here to get the discounted price 
http://christianstimulus.com/a/getresponsetr
How This Mother Earns Over $350 a Day with a 4yo on her lap
So I've built my writing career upon personal essays right here on Medium–beginning last April.

Prior to going all-in on Medium this past December, I was a writer for a social media management company for nearly 4 years. For the first several months of that gig, I worked from my phone and my laptop.

But I found laptop usage with an infant to be rather cumbersome
************************* SPONSOR **********************************************
 FBS – Secret Funnel Strategy
This training was super helpful for me, so I wanted to pass it along to you…
Here's the link I used to check out the free training
→ http://christianstimulus.com/a/secretfunnels
**************************************************************************************
Legal Aide For Lemonade Stands
We've been saying this for years, but lemonade stands remain overregulated. There's finally some good news.

The lemonade brand Country Time has set up a "Legal-Ade" fund to cover fees of up to $300 for stands fined in the last two years or for new permits. So next time you see Sophie or Mason struggling with red tape, tell them they've got support.
************************* SPONSORs **********************************************
Text your church – Free Trial
   
The best bulk text and calling solution for churches! The PastorsLine platform makes it super easy to stay connected with people and to engage with a mobile generation! 90% of text messages are read within 3 minutes. Leverage the most powerful church texting service available to engage with your community. We're talking increased attendance, deeper relationships and greater participation!
Share one, single telephone number among several team members who are working with the same groups, on the same event/project, etc. … Everyone sees everything for the full picture.
http://christianstimulus.com/a/pastorline-r
These Top 3 "Diabetes Drugs" Will "Kill" You
Sign up for and learn what the Diabetes Conspiracy is all about…
Learn how Big Pharma has been lying to you just to continue GETTING your money
http://christianstimulus.com/a/diabetes
**************************************************************************************
Internet preachers rise as more worshipers migrate online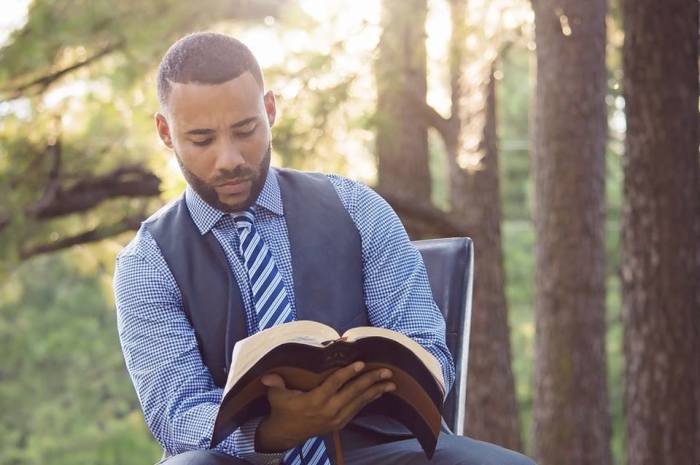 With more than 800,000 followers on Facebook, Chicago-based internet preacher and U.S. Army veteran, Marcus Rogers, has an audience on social media that's much greater than popular established churches like Rick Warren's Saddleback Church, and is just about 300,000 shy of Joel Osteen's Texas-based Lakewood Church's 1.1 million followers.
With one click his latest words of wisdom for Christian living are delivered in written posts and videos which often rack up millions of views.
Scripture Thought
3 steps toward a deeper Christian life
The following steps are God's way for the deeper Christian life:

1. Ask God to give us faith for the grace He has offered. Faith comes by hearing and hearing by the (rhema, spoken) Word of God (Romans 10:17). It is impossible to over-emphasize the importance of our quiet time with God—time invested to wait and listen.

2. Ask Him to stir up (or set aflame) the desire in our heart for the thing we are missing.He has promised to give it to those who will surrender to Him (Psalm 37:4).

3. Search, both in the Bible and in our being.In the Bible, we find truth to reckon as our own and meaning for our meditation. We ask God to search our hearts and reveal what He finds—our misguided motivations, fears and ways of thinking. We confess our sin and trust Him to cleanse us from all unrighteousness (1John 1:9).

In conclusion, these steps are listed in a somewhat prescriptive order. However, we should be open and obedient to the Spirit's leading.
Well that's all for today! But I do need your help. Can YOU send me any questions or problems you are having concerning business OR ministry (local or online)?
If you no longer wish to receive these notifications, updates, freebies & special offers then please use the unsubscribe link at the bottom of this email. Either way, thank you for letting me be a part of your online life.
I want to bring value to you as part of the POSSE! Let me know if these are helping you.

I believe in YOU!
Remember – Show up – Be Awesome – Bless Others
In Him,
JMb <><
Bishop James I Feel God Brown
The Internets Favorite Pastor
Visit My Blog http://www.ifeelgod.org –
http://www.1000churches.org – Kingdom Ministry
p.s. Please forward this email to online entrepreneurs (coaches, pastors, consultants, trainers, designers, speakers, etc.) who want to learn to create and grow their online business.
​





















Material Disclosure:

In accordance with the recent FTC guidelines I have to inform you that some of the links inside this email or the links on pages this email refers you to, may be affiliate links.
My opinion is not for sale, but in some cases on products I already like, I receive compensation for links in my articles through affiliate arrangements. So, I may be an affiliate of some of the links here. That means I receive a commission if you purchase something after clicking on my link.
I only recommend products I love or people I totally trust. You never pay more, and sometimes I'm able to negotiate special discounts and bonuses. However, you should always do your own research and due diligence.