? 
Friday Freebies – Free Card Fridays

Dear Posse!

Its I Feel God Brown and we have our Friday Freebies. I have been so blessed to hear from several of our entrepreneurial Pastors who enjoy this email. (THANKS POSSE) If you enjoy it please let me know!
Here are some goodies that I hope will help you, but most importantly remember Well-formed love banishes fear !

    1st, Free Apps to Convert Pictures Into Editable Text
    2nd,  Text your church
   Also, Analyze and diagnose your PC's hardware
"Instead of trying to make your life perfect, give yourself the freedom to make it an adventure, and go ever upward"
— Drew Houston
Text your church – Free Trial
   
The best bulk text and calling solution for churches! The PastorsLine platform makes it super easy to stay connected with people and to engage with a mobile generation! 90% of text messages are read within 3 minutes. Leverage the most powerful church texting service available to engage with your community. We're talking increased attendance, deeper relationships and greater participation!
Share one, single telephone number among several team members who are working with the same groups, on the same event/project, etc. … Everyone sees everything for the full picture.
https://my.pastorsline.com/?recurring_ref=8965
Analyze and diagnose your PC's hardware issues FREE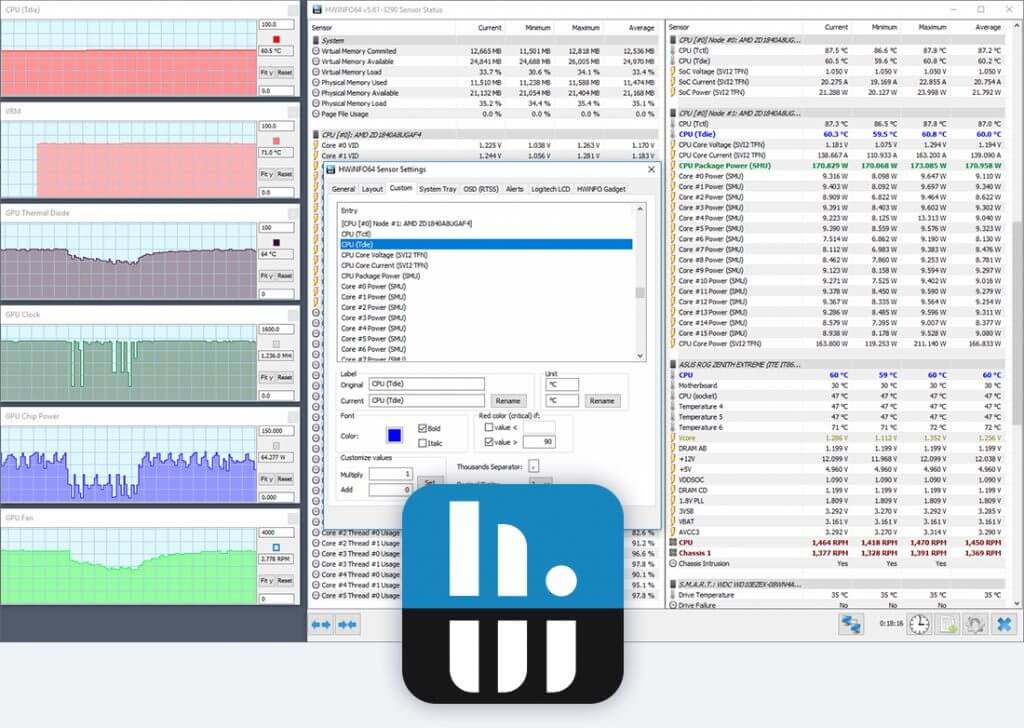 With a world of intertwined parts housed in ever-smaller housing, it's easy to be oblivious about what's going on ' under the hood' of a PC. Unfortunately, with daily wear and tear, it is anticipated a desktop will become sluggish, overheat or require a replacement part during its lifespan. While performance and other issues occur with any form of technology, determining the root of the problem can be quite a challenge.

Of course, if you are a computer expert disassembling $1,000 plus worth of equipment is a cakewalk. However, for the average computer user, this notion can make the strongest queasy. There is the option of hiring a technician to diagnose and fix the problem, which will be costly. Or, you can take a preemptive approach and perform some of the detective work yourself.
************************* SPONSOR **********************************************
 FBS – Secret Funnel Strategy
This training was super helpful for me, so I wanted to pass it along to you…
Here's the link I used to check out the free training
→ http://christianstimulus.com/a/secretfunnels
**************************************************************************************
Free OCR Software Apps to Convert Images Into Text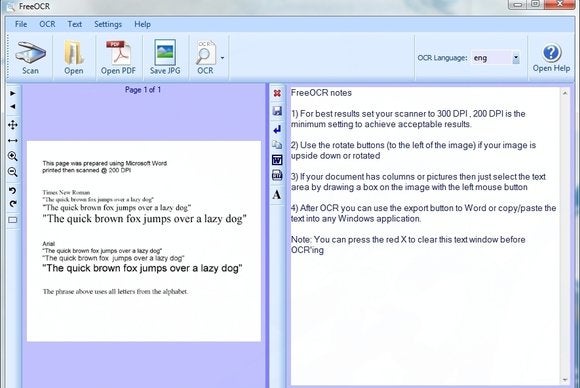 Take a picture edit the text thats OCR! Want OCR software for free?
Optical character recognition (OCR) software convert pictures to text. OCR software analyze a document and compare it with fonts stored in their database and/or by noting features typical to characters. Some OCR software also put it through a spell checker to "guess" unrecognized words. 100% accuracy is difficult to achieve, but a close approximation is what most software strive for.

OCR software can be productivity shortcuts for students, researchers, and office workers. So let's play with a few more and find the best OCR software for your needs.
This article collects the seven best programs that don't cost anything.
Free Card Fridays
Visit your Gold Crown store every Friday from June 21 to September 27 to get one free card from the Just Because card collection. Crown Rewards member exclusive. In-store only. Hallmark Crown Rewards Members can get one free card from the Just Because card collection ($2.99 value) every Friday from June 21 thru Sept. 27. This offer is valid in-store only at participating Hallmark Gold Crown stores. You can join Crown Rewards for free.
************************* SPONSORs **********************************************
These Top 3 "Diabetes Drugs" Will "Kill" You
Sign up for and learn what the Diabetes Conspiracy is all about…
Learn how Big Pharma has been lying to you just to continue GETTING your money
http://christianstimulus.com/a/diabetes
**************************************************************************************
Scripture Thought
Two Ways to Tackle Fear
"God is love. When we take up permanent residence in a life of love, we live in God and God lives in us. This way, love has the run of the house, becomes at home and mature in us, so that we're free of worry on Judgment Day—our standing in the world is identical with Christ's. There is no room in love for fear. Well-formed love banishes fear. Since fear is crippling, a fearful life—fear of death, fear of judgment—is one not yet fully formed in love." (1 John 4:17-18 MSG).
Everyone has fears. Your problem isn't that you're afraid. It's what you do with the fear that really matters.

Jesus tells us in John 8:32, "You will know the truth, and the truth will set you free" (NIV).

I could share at least a dozen biblical ways to get over fear, but here are two ideas you can start with right now.

Practice the presence of Jesus. Learn the habit of reminding yourself every single moment of the day, "God is with me." Practice talking to him all the time—when you're walking down the street, getting in your car, or even taking a bath. When you do that, you will realize he's always with you. You don't have to "spend some time" with God. All your time can be "God time." When you become aware of God's presence in your life, fear will go away.
When God is near, you lose your fear. Why? Because God is love, and the Bible says: "There is no fear in love. But perfect love casts out all fear" (1 John 4:18 NIV). The more you feel loved by God, the less you'll fear.

Move against the fear. You can't go around, over, or under fear. You must go straight through it. You need to do what you fear the most. That's called faith. You need to open the door of the closet and see for yourself that the bogeyman isn't as big as you thought he was.
Fear is always worse than reality. The fear of failure is worse than failure. Failure is no big deal. You just get up and start over. The fear of rejection is worse than rejection. The fear of embarrassment is worse than embarrassment. Why? Because the fear goes on for hours and days and years. Fear is "False Evidence Appearing Real." Fear is a fake.

These solutions won't just help you deal with fear. You can use them to help others, too. You likely know lots of people dealing with fear in some area of their lives. Pass these principles on to them.
— Rick Warren

Well that's all for today! But I do need your help. Can YOU send me any questions or problems you are having concerning business OR ministry (local or online)?
If you no longer wish to receive these notifications, updates, freebies & special offers then please use the unsubscribe link at the bottom of this email. Either way, thank you for letting me be a part of your online life.
I want to bring value to you as part of the POSSE! Let me know if these are helping you.

I believe in YOU!
Remember – Show up – Be Awesome – Bless Others
In Him,
JMb <><
Bishop James I Feel God Brown
The Internets Favorite Pastor
Visit My Blog http://www.ifeelgod.org –
http://www.1000churches.org – Kingdom Ministry
p.s. Please forward this email to online entrepreneurs (coaches, pastors, consultants, trainers, designers, speakers, etc.) who want to learn to create and grow their online business.
​





















Material Disclosure:

In accordance with the recent FTC guidelines I have to inform you that some of the links inside this email or the links on pages this email refers you to, may be affiliate links.
My opinion is not for sale, but in some cases on products I already like, I receive compensation for links in my articles through affiliate arrangements. So, I may be an affiliate of some of the links here. That means I receive a commission if you purchase something after clicking on my link.
I only recommend products I love or people I totally trust. You never pay more, and sometimes I'm able to negotiate special discounts and bonuses. However, you should always do your own research and due diligence.