⚡ 
Thursday Training – How To Change The Font Size In WordPress

Dear Posse!

Its I Feel God Brown and we have our Thursday Training. I have been so blessed to hear from several of our entrepreneurial Pastors who enjoy this email. (THANKS POSSE) If you enjoy it please let me know!
Here are some goodies that I hope will help you, but most importantly remember HE is with us !

    1st, 52 Weekly Notes for Christian Entrepreneurs
    2nd,  HOW CHURCHES CAN USE FACEBOOK GROUPS
   Also, Steps to Grow Your YouTube Channel Using Twitter
"One does not walk into the forest and accuse the trees of being off-center. Nor do they visit the shore and call the waves imperfect. So why do we look at ourselves this way? "
— Tao Te Ching
5 Steps to Grow Your YouTube Channel Using Twitter
   
Growing your YouTube channel isn't always as simple as asking people to hit the bell and subscribe during each of your videos. In order to really grow your following, you need to promote your channel outside of YouTube itself. There are many great places to reach your potential viewer base, and Twitter is one of our favorites.

Here are 5 steps to take in order to use Twitter to help grow your channel.
52 Weekly Notes for Christian Entrepreneurs 
Introducing Private Label Rights (your right to resell this content) to 52 Weekly Notes for Christian Entrepreneurs. Use these emails to stay in touch with your community. These can be a great stand alone nurture or be used to kick start a weekly newsletter.
************************* SPONSOR **********************************************
 FBS – Secret Funnel Strategy
This training was super helpful for me, so I wanted to pass it along to you…
Here's the link I used to check out the free training
→ http://christianstimulus.com/a/secretfunnels
**************************************************************************************
HOW TO CHANGE THE FONT SIZE IN WORDPRESS
Do you want to change the font size in WordPress posts and pages? There are a few ways to increase or decrease font size and text formatting in WordPress. In this article, we will show you how to easily change the font size in WordPress.
HOW CHURCHES CAN USE FACEBOOK GROUPS – AND NOT GET TIRED
Recently Facebook made giant news when they announced  an update to their mission. They are switching gears from helping people 'get connected' to helping 'build community.'

They are putting a huge emphasis on making Facebook groups their number priority.

This has real implications for churches who have Facebook pages. Facebook pages and Facebook groups are very different.

If you are frustrated trying to keep page with all the facebook changes then you are not alone.
https://1000churches.org/how-churches-can-use-facebook-groups-and-not-get-tired
************************* SPONSORs **********************************************
These Top 3 "Diabetes Drugs" Will "Kill" You
Sign up for and learn what the Diabetes Conspiracy is all about…
Learn how Big Pharma has been lying to you just to continue GETTING your money
http://christianstimulus.com/a/diabetes
**************************************************************************************
Scripture Thought
Our goal is the redemption of all people
"Jesus, undeterred, went right ahead and gave his charge: "God authorized and commanded me to commission you: Go out and train everyone you meet, far and near, in this way of life, marking them by baptism in the threefold name: Father, Son, and Holy Spirit. Then instruct them in the practice of all I have commanded you. I'll be with you as you do this, day after day after day, right up to the end of the age. "
Matthew 28:19-20 The Message (MSG)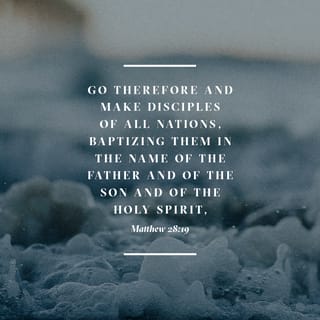 Activism is part of discipleship, but the difference is that our goal can never be the annihilation of other people. As followers of The Way, our goal is the redemption of all people … even those who stand against us.
— Traci Blackmon
Prayer of the day
Oh God, be present in our collective reimagining of discipleship, activism, and redemption. Deliver us from the goals we have been conditioned to pursue, and ground us again in your holistic love and peace. Amen.
Well that's all for today! But I do need your help. Can YOU send me any questions or problems you are having concerning business OR ministry (local or online)?
If you no longer wish to receive these notifications, updates, freebies & special offers then please use the unsubscribe link at the bottom of this email. Either way, thank you for letting me be a part of your online life.
I want to bring value to you as part of the POSSE! Let me know if these are helping you.

I believe in YOU!
Remember – Show up – Be Awesome – Bless Others
In Him,
JMb <><
Bishop James I Feel God Brown
The Internets Favorite Pastor
Visit My Blog http://www.ifeelgod.org –
http://www.1000churches.org – Kingdom Ministry
p.s. Please forward this email to online entrepreneurs (coaches, pastors, consultants, trainers, designers, speakers, etc.) who want to learn to create and grow their online business.
​





















Material Disclosure:

In accordance with the recent FTC guidelines I have to inform you that some of the links inside this email or the links on pages this email refers you to, may be affiliate links.
My opinion is not for sale, but in some cases on products I already like, I receive compensation for links in my articles through affiliate arrangements. So, I may be an affiliate of some of the links here. That means I receive a commission if you purchase something after clicking on my link.
I only recommend products I love or people I totally trust. You never pay more, and sometimes I'm able to negotiate special discounts and bonuses. However, you should always do your own research and due diligence.