⚡ 
Monday Motivation – Why you should have a side hustle

Dear Posse!

Its I Feel God Brown and we have our Monday Motivation. I have been so blessed to hear from several of our entrepreneurial Pastors who enjoy this email. (THANKS POSSE) If you enjoy it please let me know!
Here are some goodies that I hope will help you, but most importantly remember to Worship EVERYDAY !

    First, Free Dave Ramsey's Guide to Budgeting
    Second, 7 Car Dealership Fees and Services to Avoid
    Finally, 8 Ways to Share Links on Instagram
"We May Encounter Many Defeats But We Must Not Be Defeated."
— Maya Angelou
7 Car Dealership Fees and Services to Avoid

Negotiating the purchase price of a new car is only half the battle at the auto dealership. You also need to negotiate a number of fees and services the dealership will try to add on. Educate yourself so you don't lose your savings to these fees and services.
8 Ways to Share Links on Instagram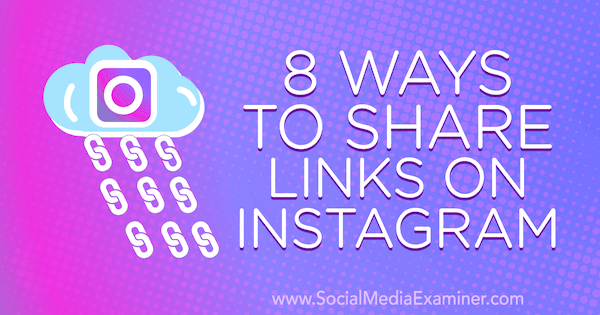 If your church or small business is looking for ways to drive more website traffic from Instagram? Wondering how you can share links about your business or ministry activities at more places on Instagram?

In this article, you'll find eight distinct ways to share links on your Instagram profile and posts.
************************* SPONSOR **********************************************
These Top 3 "Diabetes Drugs" Will "Kill" You
Sign up for and learn what the Diabetes Conspiracy is all about…
Learn how Big Pharma has been lying to you just to continue GETTING your money
http://christianstimulus.com/a/diabetes
**************************************************************************************
Free Dave Ramsey's Guide to Budgeting
Life happens. But you can be prepared for any money problems that come your way, and an Every-Dollar budget is the tool to get you there.
Get advice from Dave Ramsey on how to reap the benefits of living on a budget: naming every dollar, controlling your money, using the envelope system, and being on the same page with your spouse.
Why you should have a side hustle, says Richard Branson
You don't have to quit your job. Virgin itself started as a side hustle. "All of our Virgin businesses started while we were working on something else."
You already have what it takes to succeed: passion. The whole Virgin conglomerate started as a side project of Student Magazine.
************************* SPONSORs **********************************************
5 emails to send to your email list! [LIVE workshop]
You did the hard part. You started an email list. You know it's the key to making sales and keeping your business growing month after month, year after year.

But…well…you haven't really done much with it yet.

It's not that you don't know how valuable your email list is – it's just that, you're not sure what to say.
Well help is on the way! Lisa Adney will be teaching a FREE WORKSHOP to help your out.
During the workshop they are going to teach you:
What top creators write in their emails to earn a full-time living online (without annoying their subscribers)
The real reason people open emails and how to write the emails that your audience can't wait to get in their inbox
5 proven email prompts to get you writing and sending amazing emails this week
And they will be sharing some of the best working strategies too!

The live workshop will be Tuesday, June 25th at 11:00AM Pacific | 2:00PM Eastern.  You can save your seat right here! ===> https://mbsy.co/wqGFG
 FBS – Secret Funnel Strategy
This training was super helpful for me, so I wanted to pass it along to you…
Here's the link I used to check out the free training

→ http://christianstimulus.com/a/secretfunnels
**************************************************************************************
Scripture Thought
Worship Seven Days a Week
"But oh! God is in his holy Temple!
    Quiet everyone—a holy silence. Listen!"
Habakkuk 2:20 The Message (MSG) http://snip.ly/md0av3

So I've got to tell you that if you do not worship God seven days a week, you do not worship Him on one day a week. There is no such thing known in heaven as Sunday worship unless it is accompanied by Monday worship and Tuesday worship and so on….

We come into God's house and say, "The Lord is in His holy temple, let us all kneel before Him." Very nice. I think it's nice to start a service that way once in a while. But when any of you men enter your office Monday morning at 9 o'clock, if you can't walk into that office and say, "The Lord is in my office, let all the world be silent before Him," then you are not worshiping the Lord on Sunday. If you can't worship Him on Monday you didn't worship Him on Sunday. If you don't worship Him on Saturday you are not in very good shape to worship Him on Sunday.
— Tozer on Worship and Entertainment, 9,24.
Well that's all for today! But I do need your help. Can YOU send me any questions or problems you are having concerning business OR ministry (local or online)?
If you no longer wish to receive these notifications, updates, freebies & special offers then please use the unsubscribe link at the bottom of this email. Either way, thank you for letting me be a part of your online life.
I want to bring value to you as part of the POSSE! Let me know if these are helping you.

I believe in YOU!
Remember – Show up – Be Awesome – Bless Others
In Him,
JMb <><
Bishop James I Feel God Brown
The Internets Favorite Pastor
Visit My Blog http://www.ifeelgod.org –
http://www.1000churches.org – Kingdom Ministry
p.s. Please forward this email to online entrepreneurs (coaches, pastors, consultants, trainers, designers, speakers, etc.) who want to learn to create and grow their online business.
[grwebform url="https://app.getresponse.com/view_webform_v2.js?u=LQly&webforms_id=15884505″ css="on" center="off" center_margin="200″/]
​





















Material Disclosure:

In accordance with the recent FTC guidelines I have to inform you that some of the links inside this email or the links on pages this email refers you to, may be affiliate links.
My opinion is not for sale, but in some cases on products I already like, I receive compensation for links in my articles through affiliate arrangements. So, I may be an affiliate of some of the links here. That means I receive a commission if you purchase something after clicking on my link.
I only recommend products I love or people I totally trust. You never pay more, and sometimes I'm able to negotiate special discounts and bonuses. However, you should always do your own research and due diligence.