Read This Email ONLINE here 
⏱

⏱

Saturday Sonday – How to fall asleep in 2 minutes

Dear Posse!

Its I Feel God Brown and we have our Saturday Sonday. I have been so blessed to hear from several of our entrepreneurial Pastors who enjoy this email. (THANKS POSSE) If you enjoy it please let me know!
Here are some goodies that I hope will help you, but most importantly remember to Hang On!
    First, 71 Ways to Save Money This Summer
    Second, Compare File Differences For Free – DiffNow
    Finally, Make Money with Fiverr and Fiverr Alternatives
"Don't Let Yesterday Take Up Too Much Of Today."
— Will Rogers
Compare File Differences For Free – DiffNow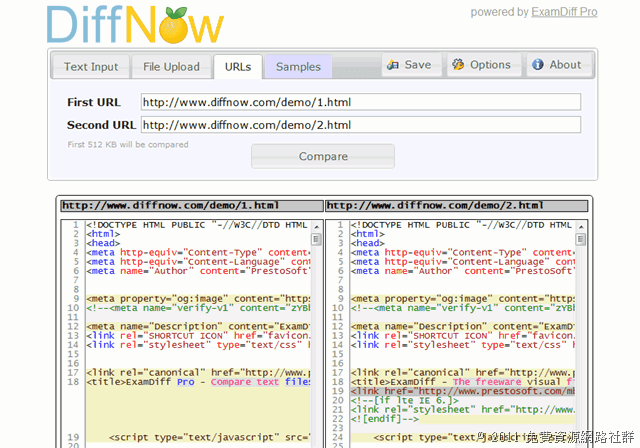 Let's say you're in charge of updating a manual from a Word document. After you finish with the update, you simply upload the original Word doc manual and then upload your version.

It will immediately flag the differences between the two so you can make the proper corrections and updates.

Another helpful tool in DiffNow is that it works using different formats, such as a PDF. So let's go back to our updated manual example, except this time the documents have been converted to PDFs. Just upload and compare.
************************* SPONSOR **********************************************
These Top 3 "Diabetes Drugs" Will "Kill" You
Sign up for and learn what the Diabetes Conspiracy is all about…
Learn how Big Pharma has been lying to you just to continue GETTING your money
http://christianstimulus.com/a/diabetes
**************************************************************************************
How to Make Money with Fiverr and Fiverr Alternatives
Looking for freelance writing jobs and the easy cash that freelancing brings? There are many ways to get easy cash. The extra money comes in handy during end-of-the-year holiday shopping times. Actually, some extra cash can come in handy year-round.

Why don't you provide services to people who need your particular skill set?

This post will cover jobs online where you offer your skills to people in exchange for financial compensation.
How to fall asleep in 2 minutes
Sleep is more important than you might realize. It sets the tone for your day and affects your ability to think, work and process information. Without enough sleep, you may be at risk for greater mental and physical health issues — but what if you can't fall asleep in the first place? These tips might be able to help.
************************* SPONSORs **********************************************
5 emails to send to your email list! [LIVE workshop]
You did the hard part. You started an email list. You know it's the key to making sales and keeping your business growing month after month, year after year.

But…well…you haven't really done much with it yet.

It's not that you don't know how valuable your email list is – it's just that, you're not sure what to say.
Well help is on the way! Lisa Adney will be teaching a FREE WORKSHOP to help your out.
During the workshop they are going to teach you:
What top creators write in their emails to earn a full-time living online (without annoying their subscribers)
The real reason people open emails and how to write the emails that your audience can't wait to get in their inbox
5 proven email prompts to get you writing and sending amazing emails this week
And they will be sharing some of the best working strategies too!

The live workshop will be Tuesday, June 25th at 11:00AM Pacific | 2:00PM Eastern.  You can save your seat right here! ===> https://mbsy.co/wqGFG
FBS – Secret Funnel Strategy
This training was super helpful for me, so I wanted to pass it along to you…
Here's the link I used to check out the free training

→ http://christianstimulus.com/a/secretfunnels
**************************************************************************************
71 Ways to Save Money This Summer
And for us those of us who pay attention to our finances, it offers some special ways to save money. If you're looking for some new ideas, look no further than 71 Ways to Save Money This Summer. I'll bet you'll find at least one that'll put a few dollars in your pocket!
Before you begin looking into these many ways to save, first determine what you will do with your savings. Will you start or contribute to an emergency fund? Pay down debt? Contribute to a retirement account? Pick a financial goal and then use some of these 71 money-savers to start freeing up some extra cash to put towards it.
Scripture Thought
Hang On
So will the words that come out of my mouth
    not come back empty-handed.
They'll do the work I sent them to do,
    they'll complete the assignment I gave them.
Isaiah 55:11 The Message (MSG)

Did you know that the battleground for the problem you're facing right now is in your mind and on your lips? If you'll hit the devil with the Word and cast the care of the situation over on God, you'll win.

Let me warn you though, hanging on to the Word isn't always easy. The devil knows that if he doesn't steal it from you, you'll use it to enforce his defeat.

So don't be surprised when he sends an evil spirit to exalt itself against the Word of God. If you're sick, he may begin to tell you, "You're not healed. You know that healing's not for today. Even if it were, it wouldn't work for you. It might work for someone else but not you."

If he starts to tell you that kind of thing, don't buy it! Don't start worrying around about it and thinking, Oh my, I'm afraid I'm not going to get healed. I sure don't feel healed. Why, I'm probably going to just get worse and worse….

Remember this: It's the Word that does the work, not the one holding on to it. It'll work for anyone who'll put it to work. It'll work for you just like it worked for Jesus when He walked the earth.
– K Copeland
Well that's all for today! But I do need your help. Can YOU send me any questions or problems you are having concerning business OR ministry (local or online)?
If you no longer wish to receive these notifications, updates, freebies & special offers then please use the unsubscribe link at the bottom of this email. Either way, thank you for letting me be a part of your online life.
I want to bring value to you as part of the POSSE! Let me know if these are helping you.

I believe in YOU!
Remember – Show up – Be Awesome – Bless Others
In Him,
JMb <><
Bishop James I Feel God Brown
The Internets Favorite Pastor
Visit My Blog http://www.ifeelgod.org –
http://www.1000churches.org – Kingdom Ministry
p.s. Please forward this email to online entrepreneurs (coaches, pastors, consultants, trainers, designers, speakers, etc.) who want to learn to create and grow their online business.
[grwebform url="https://app.getresponse.com/view_webform_v2.js?u=LQly&webforms_id=15884505″ css="on" center="off" center_margin="200″/]
​





















Material Disclosure:

In accordance with the recent FTC guidelines I have to inform you that some of the links inside this email or the links on pages this email refers you to, may be affiliate links.
My opinion is not for sale, but in some cases on products I already like, I receive compensation for links in my articles through affiliate arrangements. So, I may be an affiliate of some of the links here. That means I receive a commission if you purchase something after clicking on my link.
I only recommend products I love or people I totally trust. You never pay more, and sometimes I'm able to negotiate special discounts and bonuses. However, you should always do your own research and due diligence.