██████

Friday Freebies – Learn To Code Online For Free

Dear Posse!

Its I Feel God Brown and we have our Friday Freebies. I have been so blessed to hear from several of our entrepreneurial Pastors who enjoy this email. If you enjoy it please let me know!
Here are some goodies that I hope will help you, but most importantly remember you are free through and through!

    First, Learn To Code Online For Free
    Second,  Free Audio Book – A Pilgrims Progress
    Finally, Do Not Call Registry
"Failure Will Never Overtake Me If My Determination To Succeed Is Strong Enough."
— Og Mandino
5 emails to send to your email list! [LIVE workshop]
You did the hard part. You started an email list. You know it's the key to making sales and keeping your business growing month after month, year after year.

But…well…you haven't really done much with it yet.

It's not that you don't know how valuable your email list is – it's just that, you're not sure what to say.
Well help is on the way! Lisa Adney will be teaching a FREE WORKSHOP to help your out.
During the workshop they are going to teach you:
What top creators write in their emails to earn a full-time living online (without annoying their subscribers)
The real reason people open emails and how to write the emails that your audience can't wait to get in their inbox
5 proven email prompts to get you writing and sending amazing emails this week
And they will be sharing some of the best working strategies too!

The live workshop will be Tuesday, June 25th at 11:00AM Pacific | 2:00PM Eastern.  You can save your seat right here! ===> https://mbsy.co/wqGFG
************************* SPONSOR **********************************************
These Top 3 "Diabetes Drugs" Will "Kill" You
Sign up for and learn what the Diabetes Conspiracy is all about…
Learn how Big Pharma has been lying to you just to continue GETTING your money
http://christianstimulus.com/a/diabetes
**************************************************************************************
Learn To Code Online For Free
Free Code Camp is a website designed to help people learn to code for free. We accomplish this by creating thousands of videos, articles, and interactive coding lessons – all freely available to the public. We also have thousands of freeCodeCamp study groups around the world.
Podcast Hosting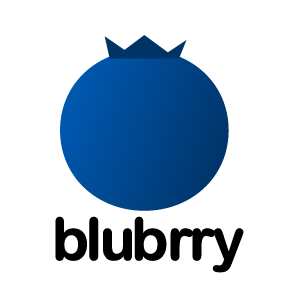 Never host your podcast where you have your website. Use a CDN (Content Delivery Network) to store your files seperately from your website and itunes.
Streamline podcast publishing workflow while utilizing Blubrry's top-tier content delivery network,
all from within your website.
All Blubrry Podcast Hosting accounts come with No-Fault Hosting, complimentary data storage up to 25 percent above each service plan. No-Fault Hosting allows customers to maximize their monthly storage at no additional cost.
http://christianstimulus.com/r/blubrry
************************* SPONSOR **********************************************
 FBS – Secret Funnel Strategy
This training was super helpful for me, so I wanted to pass it along to you…
Here's the link I used to check out the free training

→ http://christianstimulus.com/a/secretfunnels
**************************************************************************************
Free Audio Book – A Pilgrims Progress
Often disguised as something that would help him, evil accompanies Christian on his journey to the Celestial City. As you walk with him, you'll begin to identify today's many religious pitfalls. These are presented by men such as Pliable, who turns back at the Slough of Despond; and Ignorance, who believes he's a true follower of Christ when he's really only trusting in himself.
Each character represented in this allegory is intentionally and profoundly accurate in its depiction of what we see all around us, and unfortunately, what we too often see in ourselves. But while Christian is injured and nearly killed, he eventually prevails to the end. So can you.
Do Not Call Registry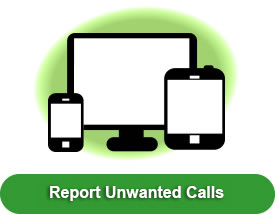 Fed up with unwanted calls from telemarketers? This free service lets you easily remove your name from telemarketers' lists. The National Do Not Call Registry is managed by the Federal Trade Commission (the U.S. government's consumer protection agency). The site is available in English and Spanish.
You can register your home or mobile phone for free. After you register, other types of organizations may still call you, such as charities, political groups, debt collectors and surveys.
If you received an unwanted call after your number was on the National Registry for 31 days, report it to the FTC
Scripture Thought
When the Son Sets You Free
"If the Son sets you free, you are free through and through" (John 8:36 The Message).
God cares about people in physical prisons around the world. That's why churches should try to get Celebrate Recovery — the Christ-centered recovery ministry — into prisons around the world. We've seen God do incredible work in the hearts of prisoners. God cares about prisoners, and so should we.
But when Jesus said in Luke 4:18 that he came "to proclaim liberty to the captives" (NKJV), he wasn't just talking about physical prisons. He was talking about anything that keeps us from becoming all he wants us to be
Well that's all for today! But I do need your help. Can YOU send me any questions or problems you are having concerning business OR ministry (local or online)?
If you no longer wish to receive these notifications, updates, freebies & special offers then please use the unsubscribe link at the bottom of this email. Either way, thank you for letting me be a part of your online life.
I want to bring value to you as part of the POSSE! Let me know if these are helping you.

I believe in YOU!
Remember – Show up – Be Awesome – Bless Others
In Him,
JMb <><
Bishop James I Feel God Brown
The Internets Favorite Pastor
Visit My Blog http://www.ifeelgod.org –
http://www.1000churches.org – Kingdom Ministry
p.s. Please forward this email to online entrepreneurs (coaches, pastors, consultants, trainers, designers, speakers, etc.) who want to learn to create and grow their online business.
[grwebform url="https://app.getresponse.com/view_webform_v2.js?u=LQly&webforms_id=15884505″ css="on" center="off" center_margin="200″/]
​





















Material Disclosure:

In accordance with the recent FTC guidelines I have to inform you that some of the links inside this email or the links on pages this email refers you to, may be affiliate links.
My opinion is not for sale, but in some cases on products I already like, I receive compensation for links in my articles through affiliate arrangements. So, I may be an affiliate of some of the links here. That means I receive a commission if you purchase something after clicking on my link.
I only recommend products I love or people I totally trust. You never pay more, and sometimes I'm able to negotiate special discounts and bonuses. However, you should always do your own research and due diligence.