?

Thursday Training How To Use VLC as a Video Downloader

Dear Posse!

Its I Feel God Brown and we have our Thursday Training. I have been so blessed to hear from several of our entrepreneurial Pastors who enjoy this email. If you enjoy it please let me know!
Here are some goodies that I hope will help you, but most importantly remember He Saved Us From All That Confusion!

    First, Easy way to ensure every website you visit is secure
    Second, How To Use VLC as a Video Downloader
    Finally, Automated Transcription Service (DISCOUNT CODE)
"Attitude is a choice. Happiness is a choice. Optimism is a choice. Kindness is a choice. Giving is a choice. Respect is a choice. Whatever choice you make makes you. Choose wisely."
– Roy T. Bennett
7 Steps to Launch Your Own Profitable Online Course
The easiest way to create your own online school and set up your first course using Teachable (without any of the technical headaches)
AND how to do ALL of this on your own even if you zero technical skills and you're just getting started
FREE LIVE TRAINING
http://christianstimulus.com/a/teachable
How To Use VLC as a Video Downloader for YouTube
I think I use VLC Media Player as much if not more than any program in my pretty substantial arsenal.

Why you ask?

Well first, its free. Second, I hate to listen to slow video presentations and I love the fact that I can play almost any video at faster speed than it was recorded. This allows me to digest a 60 minute video in about 35-40 minutes with complete comprehension.

But even I did not know I could download youtube and vimeo videos to my drive to watch later at whatever speed (and whatever device) I like.

There are several capable free downloaders available for YouTube. But, VLC has this feature built in
Easy way to ensure every website you visit is secure
Surfing the internet is commonplace these days. Most of us have our favorite websites that we check in on every day.

However, some of the sites that we visit can be a security risk. That's because not all of them are using encryption, like banks and financial institutions do.

There are also sites that use encryption, but stop doing so after you have signed in. This leaves you vulnerable and open to hackers and malicious viruses.

One easy way to solve this problem is to add the browser extension HTTPS Everywhere.
For Chrome http://bit.ly/2wHt5Hr
For Firefox https://mzl.la/2Zg8x56
 FBS – Secret Funnel Strategy
This training was super helpful for me, so I wanted to pass it along to you…
Here's the link I used to check out the free training

→ http://christianstimulus.com/a/secretfunnels
Automated Transcription Service (DISCOUNT CODE)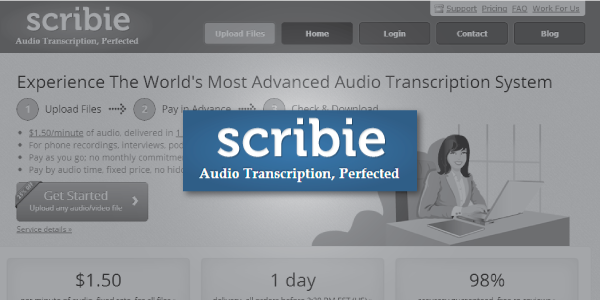 Transcribe your audio/video files, rates starting at $0.10/min ($6/hr). You can outsource your audio transcription work to hundreds of freelancers at Scribie.com.
Ordering transcripts at Scribie.com is simple. Just upload your files, pay in advance and download the transcripts after 1 day. Perfect for sermon/speech transcripts, meeting transcripts, and video transcripts
Get 10% off on all orders with SUMMER19 coupon code. For details please visit the link below.
http://christianstimulus.com/a/scribie
Scripture Thought
He saved us from all that!
It wasn't so long ago that we ourselves were stupid and stubborn, dupes of sin, ordered every which way by our glands, going around with a chip on our shoulder, hated and hating back. But when God, our kind and loving Savior God, stepped in, he saved us from all that. It was all his doing; we had nothing to do with it. He gave us a good bath, and we came out of it new people, washed inside and out by the Holy Spirit.
Titus 3:4-6
When we meditate upon this amazing love, and behold the all-glorious Kinsman of the Church endowing her with all his ancient wealth, our souls may well faint for joy. Who is he that can endure such a weight of love? That partial sense of it which the Holy Spirit is sometimes pleased to afford, is more than the soul can contain; how transporting must be a complete view of it!
Well that's all for today! But I do need your help. Can YOU send me any questions or problems you are having concerning business OR ministry (local or online)?
I want to bring value to you as part of the POSSE! Let me know if these are helping you.

I believe in YOU!
Remember – Show up – Be Awesome – Bless Others
In Him,
JMb <><
Bishop James I Feel God Brown
The Internets Favorite Pastor
Visit My Blog http://www.ifeelgod.org –
http://www.1000churches.org – Kingdom Ministry
​





















Material Disclosure:

My opinion is not for sale, but in some cases on products I already like, I receive compensation for links in my articles through affiliate arrangements. So, I may be an affiliate of some of the links in this email. That means I receive a commission if you purchase something after clicking on my link. I only recommend products I love or people I totally trust. You never pay more, and sometimes I'm able to negotiate special discounts and bonuses. However, you should always do your own research and due diligence.