⛪

Saturday Sonday

– 3 CHURCH CULTURE SHIFTS

Dear Posse!

Its I Feel God Brown and we have our Saturday Sonday love. Here are some goodies that I hope will help you, but most importantly remember God Sends The Curve Balls Too !

    First, 5 Ways to Drive Traffic to Your Website from Social Media 
    Second, Need Expert Advice? Get It Here for Free
    Finally, Free Living In The Now Quotes Graphics
"Don't think. Thinking is the enemy of creativity. It's self-conscious and anything self-conscious is lousy. You cannot try to do things. You simply must do things."     ~ Ray Bradbury
5 Ways to Drive Traffic to Your Website from Social Media
Everyone is spending time on social media.

It's the hangout spot for people to chat with their friends and get the latest updates on their favorite TV shows. It's also a place for you to attract new customers to your brand.

It's important for people to engage with your website. However, social networks are doing their absolute best to keep people in-platform.

But you can change all that!

Here are five social media tips for your brand to get people to actually visit your website.
Free Living In The Now Quotes Graphics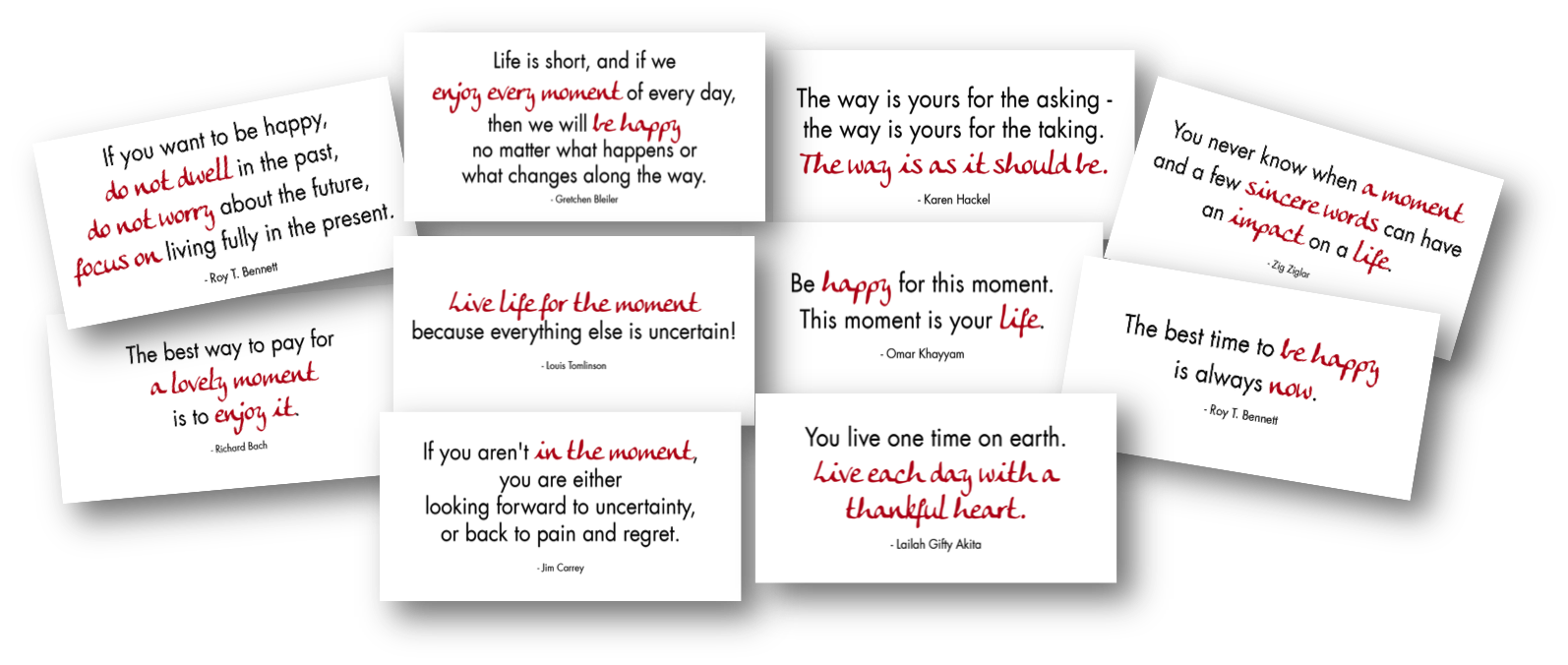 Ready-to-Brand, Monetize & Publish: There are many reasons to live in the now. Doing so can improve every area of your life. You'll live happier and in greater freedom from things that would normally weigh you down or hold you back. Help your audience live in the present moment with these attractive and thought provoking graphics that you can use on your website, on social media, in your newsletters and more.

You can edit them, brand them and monetize them in any way you'd like. Use them to drive traffic to your opt-in offer, promote your products and more
Need Expert Advice? Get It Here for Free
Expert advice is expensive. Lawyers in the US can charge anywhere from $100 to $500 and upwards per hour for their services, and a visit to the doctor (with or without health insurance) can be a huge knock to your bank account.
If you just have a quick question for an expert (Lawyer, Doctor, Computer Tech, Food Safety, Plumbing and more), here are the best places where you can get an answer for free.
FBS – Secret Funnel Strategy
This training was super helpful for me, so I wanted to pass it along to you…
Here's the link I used to check out the free training

→ http://christianstimulus.com/a/secretfunnels
3 CHURCH CULTURE SHIFTS TO KEEP YOUNG PARENTS SPIRITUALLY ENGAGED
The exodus of high school graduates from the church as been thoroughly discussed for over a decade now, but what is increasingly clear is that we don't necessarily lose kids when they turn 18.

Often, we lose their parents at age 36.
Scripture Thought
THE CURVE BALLS OF LIFE
13 Take a good look at God's work.
Who could simplify and reduce Creation's curves and angles
To a plain straight line?

14 On a good day, enjoy yourself;
On a bad day, examine your conscience.
God arranges for both kinds of days
So that we won't take anything for granted.
Ecclesiastes 7:13-14 MSG
We're often comfortable with life when it's coming at us straight on. When life throws us curves, however, we struggle to make sense of what we're seeing. We convince ourselves this can't be what we should be going through.

Interestingly, Solomon makes a startling observation about the curves of life in Ecclesiastes 7:13-14. He writes, "Who could simplify and reduce Creation's curves and angles to a plain straight line? On a good day, enjoy yourself; On a bad day, examine your conscience. God arranges for both kinds of days So that we won't take anything for granted."
In these verses, Solomon points out two unsettling realities of life and asks the reader to make two considerations. When we follow the wisdom expressed in this passage, we'll find confidence to be patient when responding to life's curveballs.
Well that's all for today! But I do need your help. Can YOU send me any questions or problems you are having concerning business OR ministry (local or online)?
I want to bring value to you as part of the POSSE!

I believe in YOU!
Remember – Show up – Be Awesome – Bless Others
In Him,
JMb <><
Bishop James I Feel God Brown
The Internets Favorite Pastor
Visit My Blog http://www.ifeelgod.org –
http://www.1000churches.org – Kingdom Ministry

Not sure the best way to get started? 
Follow these simple steps to hit the ground running.
Step #1 – Get The Funnel Books:
​





















Material Disclosure:

My opinion is not for sale, but in some cases on products I already like, I receive compensation for links in my articles through affiliate arrangements. So, I may be an affiliate of some of the links in this email. That means I receive a commission if you purchase something after clicking on my link. I only recommend products I love or people I totally trust. You never pay more, and sometimes I'm able to negotiate special discounts and bonuses. However, you should always do your own research and due diligence.