Dear Posse!

Its I Feel God Brown I have been on the road and in the air this week, so I could not send a email everyday. But I did not want to miss Friday Freebies Day! Here are some freebies that I hope will help you, but most importantly remember to Evaluate Your Relationship with God regularly!

    First, Free Starbucks Pairing Coffee Samples
    Second, Free way to track GPS
    Finally, Free Public DNS
Free Starbucks Pairing Coffee Samples
This is a brand new offer being promoted by Starbucks and Viewpoint. They are giving free Starbucks Pairings K-Cup Pods or Ground Coffee samples. This is a great way to try out these products before you buy them. You can claim yours, if you are interested, right on their ViewPoints promo page, linked below. Just fill out the request form. This freebie, like most others can take up to 8 weeks to arrive at your door so please be patient. All samples are only available while supplies last.
Free way to track GPS, phone calls, text messages and web activity on a phone
Thanks to smartphones, tablets and the internet, there are many threats to your kids and grandkids that you might not see coming. But, constant monitoring is a problem. I've found a spying app that's free and works on up to five phones, so you can keep tabs on all your kids or grandkids to make sure they're safe from harm.
FBS – Secret Funnel Strategy
This training was super helpful for me, so I wanted to pass it along to you…
Here's the link I used to check out the free training

→ http://christianstimulus.com/a/secretfunnels
SafeServe – Free Public DNS
Make sure no one gets their hands on your browsing data ever again. Switch your Internet Service Provider (ISP) to SafeServe and encrypt the entire DNS level of your computer or device with Transport Layer Security (TLS). It's totally free, and there's no need to register.
Three Questions to Evaluate Your Relationship with God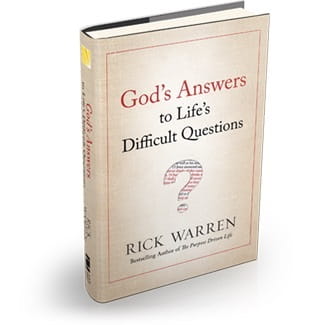 "If you remain in me and my words remain in you, ask whatever you wish, and it will be done for you" (John 15:7 NIV).

Does God promise to answer everyone's prayers?

John 15:7 says, "If you remain in me and my words remain in you, ask whatever you wish, and it will be done for you" (NIV). That's a beautiful promise. But in Scripture, every promise has a premise. God promises to give us what we ask for — if we have an honest relationship with him.

There are three questions you need to ask to evaluate if you have an honest relationship with God.
Well that's all for today! But I do need your help. Can YOU send me any questions or problems you are having concerning business OR ministry (local or online)?
I want to bring value to you as part of the POSSE!

I believe in YOU!
Remember – Show up – Be Awesome – Bless Others
In Him,
JMb <><
Bishop James I Feel God Brown
The Internets Favorite Pastor
Visit My Blog http://www.ifeelgod.org –
http://www.1000churches.org – Kingdom Ministry

Not sure the best way to get started?
Follow these simple steps to hit the ground running.
Step #1 – Get The Funnel Books:
​





















Material Disclosure:

My opinion is not for sale, but in some cases on products I already like, I receive compensation for links in my articles through affiliate arrangements. So, I may be an affiliate of some of the links in this email. That means I receive a commission if you purchase something after clicking on my link. I only recommend products I love or people I totally trust. You never pay more, and sometimes I'm able to negotiate special discounts and bonuses. However, you should always do your own research and due diligence.