Dear Posse!

Its I Feel God Brown again with more inspiration, tips, and techniques for your businesses and ministries.

Today is Tuesday Training Day here are some tips that I hope help you learn something new, but most importantly "Seek opportunities to show you care. The smallest gestures often make the biggest difference."  -John Wooden!

    First, Yes, you should hide your wireless network from the neighbors (here's how)
    Second, Diabetic peripheral neuropathy can impair driving performance
    Finally,  Unhandcuffing God Series
Yes, you should hide your wireless network from the neighbors (here's how)
Picture this. It's Friday night and you just got home from work after a challenging week. All you want to do now is turn on your TV and watch the new season of your favorite show that just dropped on Netflix.

You get the red Netflix logo, then… uh-oh, it's buffering. A minute goes by and now you've got an image, but it's so pixelated that you can't even tell what's happening in the scene. Great, now it's back to buffering.

This is not the evening you envisioned. Your slow Wi-Fi could be the result of a few things. 
Diabetic peripheral neuropathy can impair driving performance
Motorists with diabetic peripheral neuropathy drive at slower speeds and are at increased risk for losing control of the vehicle compared with adults without peripheral nerve dysfunction; however, these drivers can improve with practice, according to results of a study conducted in the United Kingdom. 
FBS – Secret Funnel Strategy
This training was super helpful for me, so I wanted to pass it along to you… 
Here's the link I used to check out the free training 

→ http://christianstimulus.com/a/secretfunnels
Cable Cutters Special – Amazon Firestick
Prime members save 38% – Limited Time Offer
https://amzn.to/30yvrWv
Unhandcuffing God Series
Written by my spiritual father, mentor, and friend Pastor Howard Caver. These books will inspire you to P.U.S.H. no matter the odds against you if and when God is on your side. 
Learn the 5 Keys or biblical principles (Faith, Giving, Ministry, Obedience, and Asking) with which we can unhandcuff God and let Him do miraculous things through and for us and all for His glory. 
REFLECT & PRAY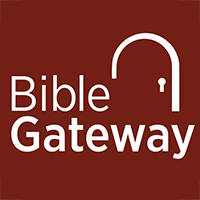 "and do not give the devil a foothold" Eph:4:27 http://bit.ly/2VMtpDH
Give sin room, and it can take over a life.  What road are you going down that could take you further away from God? He offers real freedom. What do you need to confess to Him today?
Well that's all for today! But I do need your help. Can YOU send me any questions or problems you are having concerning business OR ministry (local or online)? 
I want to bring value to you as part of the POSSE! 

I believe in YOU! 
Remember – Show up – Be Awesome – Bless Others
In Him,
JMb <><
Bishop James I Feel God Brown 
The Internets Favorite Pastor
Visit My Blog http://www.ifeelgod.org –
http://www.1000churches.org – Kingdom Ministry
Not sure the best way to get started?
Follow these simple steps to hit the ground running.
Step #1 – Get The Funnel Books: 
​





















Material Disclosure: 

My opinion is not for sale, but in some cases on products I already like, I receive compensation for links in my articles through affiliate arrangements. So, I may be an affiliate of some of the links in this email. That means I receive a commission if you purchase something after clicking on my link. I only recommend products I love or people I totally trust. You never pay more, and sometimes I'm able to negotiate special discounts and bonuses. However, you should always do your own research and due diligence.