Dear Posse!

Its I Feel God Brown again with more inspiration, tips, and techniques for your businesses and ministries.

Today is Monday Motivation Day here are some tips that I hope help you learn something new, but most importantly decide between A Hireling or True Leader!

    First, Free Planet Fitness teens program
    Second, Secret Funnel Strategy
    Finally,  Free Daily Email Mag: The Hustle
Free Planet Fitness teens program
Teens, ages 15 to 18 can work out for free at Planet Fitness, now through Sept. 1, 2019. To participate, you'll need to come in with a parent or guardian to sign up. Online signups not available. See site for details. (U.S. and Canada only, not valid in Puerto Rico).
Go here:
https://www.facebook.com/planetfitness
FBS – Secret Funnel Strategy
This training was super helpful for me, so I wanted to pass it along to you…
Here's the link I used to check out the free training

→ http://christianstimulus.com/a/secretfunnels
Free Daily Email Mag: The Hustle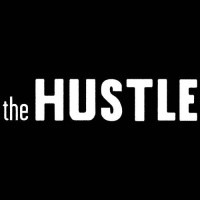 Subscribe to The Hustle — biz/tech news in a witty voice, straight to your inbox every weekday
http://ambassadors.thehustle.co/?ref=ed8be28128
Preaching: A Hireling; No True Shepherd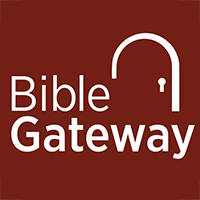 Therefore I remind you to stir up the gift of God which is in you through the laying on of my hands. For God has not given us a spirit of fear, but of power and of love and of a sound mind.—2 Timothy 1:6-7

It is doubtful whether we can be Christian in anything unless we are Christian in everything. To obey Christ in one or two or ten instances and then in fear of consequences to back away and refuse to obey in another is to cloud our life with the suspicion that we are only fair-weather followers and not true believers at all. To obey when it costs us nothing and refuse when the results are costly is to convict ourselves of moral trifling and gross insincerity….
Well that's all for today! But I do need your help. Can YOU send me any questions or problems you are having concerning business OR ministry (local or online)?
I want to bring value to you as part of the POSSE!

I believe in YOU!
Remember – Show up – Be Awesome – Bless Others
In Him,
JMb <><
Bishop James I Feel God Brown
The Internets Favorite Pastor
Visit My Blog http://www.ifeelgod.org –
http://www.1000churches.org – Kingdom Ministry

Not sure the best way to get started?
Follow these simple steps to hit the ground running.
Step #1 – Get The Funnel Books:
​





















Material Disclosure:

My opinion is not for sale, but in some cases on products I already like, I receive compensation for links in my articles through affiliate arrangements. So, I may be an affiliate of some of the links in this email. That means I receive a commission if you purchase something after clicking on my link. I only recommend products I love or people I totally trust. You never pay more, and sometimes I'm able to negotiate special discounts and bonuses. However, you should always do your own research and due diligence.