Dear Posse!
Its I Feel God Brown again with more tips and techniques for your businesses and ministries.
Today is Friday Freebies Day so here are some free items that I hope you will enjoy and find useful.

First, A LAST MINUTE EASTER CHECKLIST FOR CHURCHES.
Second, Watch NASA livestream TV for free.
Finally, 5 sites to get free TV without any streaming costs.


A LAST MINUTE EASTER CHECKLIST FOR CHURCHES
The week leading up to Easter is one of the most celebrated seasons on the Christian calendar. Unfortunately, it can also be one of the most stressful times for church leaders as they prepare for new guests and packed pews.

Having a simple Easter checklist in place can help alleviate some of the anxiety surrounding Holy Week. Here are a few last minute things you'll want to remember as your church gets ready for Easter.

https://factsandtrends.net/2018/03/27/a-last-minute-easter-checklist-for-churches/



Watch NASA livestream TV for free
Are you someone who always looks to the sky? Find yourself dreaming of worlds beyond ours? Then we have the perfect cool site for you. NASA has a livestream that could keep you occupied around the clock. The best part? It's absolutely free. If you're interested in settling down with some out-of-this-world entertainment, check out NASA TV as one of your new favorite free livestreaming channels.
http://snip.ly/m424x6


5 sites to get free TV without any streaming costs
"Don't touch that dial," or at least that's what they want you to think. With the ever-expanding landscape of digital streaming services out there, it's getting harder and harder to find great and affordable streaming services, or at the very least to select one of them. The game used to be dominated by our cable providers and following that, everything became about digital streaming services such as Netflix, Hulu and Amazon Prime.
http://snip.ly/nw3il1


Free logo maker
Need a logo? At this site, you can create a custom logo for personal and commercial use for free in only a few minutes. To get started, you choose from a variety of logo design templates. Then you can customize your logo with the easy-to-use interface. All files for online use and transparent PNGs are downloadable for free.
https://www.logobee.com/logo-maker/


Live Webinar: The Top 10 Facebook Messenger Marketing Hacks of All Time
For some reason, not very many churches and businesses are taking advantage of Messenger marketing, even though it's the hottest opportunity in digital marketing today.
Facebook Messenger messages have an open rate of 50-80%

Facebook Messenger messages have a click-through rate of 20%, especially when using chat blasting

Facebook Messenger messages have a conversion rate of 3-5x higher than Facebook desktop ads

Facebook Messenger marketing costs 30-50x less than Facebook ad campaigns (when using Facebook Send-to-Messenger Ads)
http://christianstimulus.com/a/mmlive
Is YOUR Memory As Good As It Used To Be?
Ken Jennings Won More Money On Jeopardy Than ANYONE. Memory loss is a HUGE problem and a sad road to travel. Try BrainPill™ to stay sharp and keep a few marbles of stairs and you'll be more than happy. BrainPill™ is a leading supplement in this market!
http://snip.ly/t8ffsx

Scripture Thought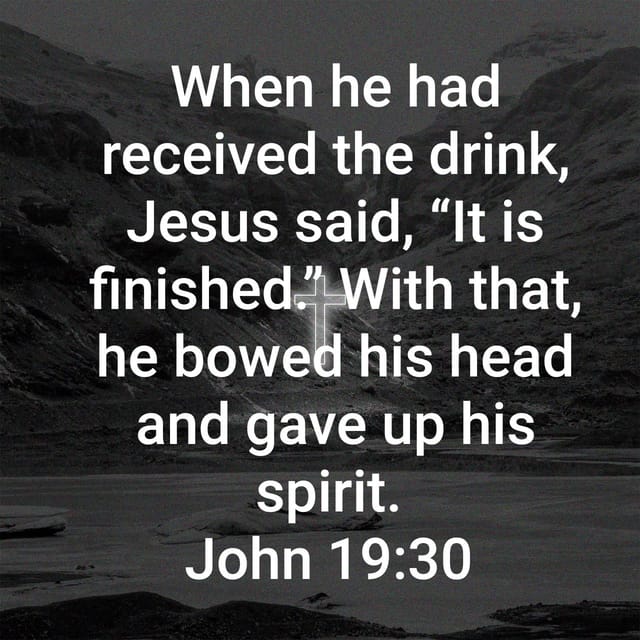 When Jesus had tasted it, he said, "It is finished!" Then he bowed his head and gave up his spirit.
John 19:30 NLT

https://my.bible.com/bible/116/JHN.19.30.nlt
Well that's all for today! But I do need your help. Can YOU
send me any questions or problems you are having
concerning business OR ministry (local or online)?
I want to bring value to you as part of the POSSE!
I believe in YOU!
Remember – Show up – Be Awesome – Bless Others

In Him,
JMb <><
Bishop James I Feel God Brown
The Internets Favorite Pastor
Visit My Blog http://www.ifeelgod.org –
http://www.1000churches.org – Kingdom Ministry
P.S.Are You Hearing Gods Voice?
"How To Hear The Voice Of God –
8 Ways God Speaks To People Today"













Material Disclosure:
My opinion is not for sale, but in some cases on products I already like, I receive compensation for links in my articles through affiliate arrangements. So, I may be an affiliate of some of the links in this email. That means I receive a commission if you purchase something after clicking on my link. I only recommend products I love or people I totally trust. You never pay more, and sometimes I'm able to negotiate special discounts and bonuses. However, you should always do your own research and due diligence.