Dear Posse!
Its I Feel God Brown again with more tips and techniques
for your businesses and ministries.
Today is Teachable Thursday so here are a few things that
will boost your intellect (if possible cause the Posse is already
brilliant!
8 Proven Tips To Study Smart And Remember More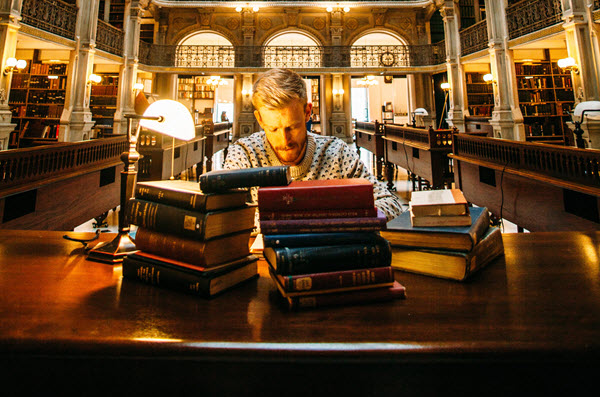 Everyone has heard the readers are leaders. We have heard
that the most successful people read EVERYDAY. But what if
you struggle with reading? Reading a book is as simple as ABC
and everyone can pick up a book to read. However, not everyone
remembers what they study. But, what if you can't remember?
This article reveals the best study habits and tips on how to
remember more when studying.
And … Speed up your day …
Speed Up Your Day With Google Chrome Secrets

The browser address bar is a simple looking blank space on
your screen, but in Google Chrome it is packed with a secret
power that many do not realize. You can do more than type
in a website address. The address bar, or Omnibox as Google
calls it, is a functional, working space.
http://bit.ly/2UN7wD0
And Facebook Stories …
How to Create a Facebook Story

If you're trying to create a Facebook Story to create your
business… good news! It's easy to do. Let's run through
the basics of getting it done.
Learn How To Do It HERE http://bit.ly/2VCZ86f
Finally, Facebook Messenger BOT
Training is Coming Soon!
I am diligently working on some Messenger Bot Training
for the Posse! Bots are hot because of how well they help
you communicate with your tribe. Get your free messenger
bot platform here TODAY, so you are ready for the training!
http://bit.ly/2G4sYd8
Well that's all for today! But I do need your help. Can YOU
send me any questions or problems you are having
concerning business OR ministry (local or online)?
I want to bring value to you as part of the POSSE!
I believe in YOU!
Remember – Show up – Be Awesome – Bless Others

In Him,
JMb <><
Bishop James I Feel God Brown
The Internets Favorite Pastor
Visit My Blog http://www.ifeelgod.org –
http://www.1000churches.org – Kingdom Ministry
Material Disclosure:
My opinion is not for sale, but in some cases on products I already like, I receive compensation for links in my articles through affiliate arrangements. So, I may be an affiliate of some of the links in this email. That means I receive a commission if you purchase something after clicking on my link. I only recommend products I love or people I totally trust. You never pay more, and sometimes I'm able to negotiate special discounts and bonuses. However, you should always do your own research and due diligence.